February 6th - A Fiesta of Footie.
---
---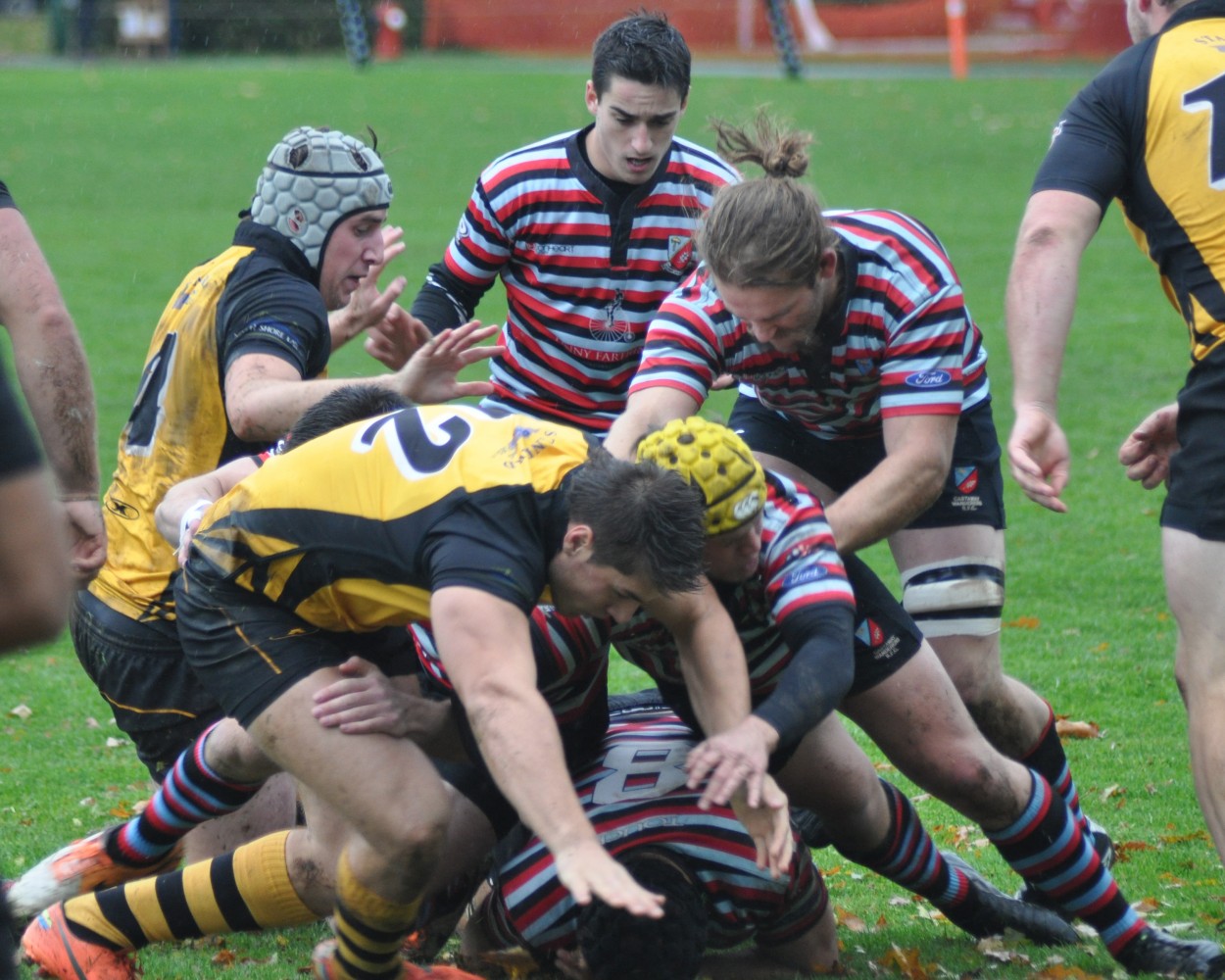 Where to start? Downunder, due to time differential! Proximately 24 hours' time, the Sydney Sevens will kick off. Sevens' games can be viewed HERE. CW's Yak (Nanyak Dala) and Fuli (Mike Fuailefau) have been added to the NSMT's side for the Sydney event. This venue will play to a full house compared to last week's Wellington, sparse crowd. Canada has sent Sean Duke back home due to injury and Phil Berna will be in Texas playing for the U20's in their vitally important contest against their U.S. counterparts, winner to re-join the U20 Junior Men's World Championship competition. Good luck, Canada, on both counts.
On the home front, at Westhills, CW faces Caps in Men's and Women's action as curtain-raisers to Canada NSMT's match against Uruguay in opening ARC action. The Women (5-2) sitting in second place open the fiesta @ 11:30 a.m. against Caps (5-3) at Goudy Field (upper Westhills turf). The Tricolours dropped a 5 – 17 decision to Caps at Klahanie and will be looking for revenge in this one. Next up will be The Ones on the main pitch at 12:00. This will be a real treat for the two teams, playing on the turf. CDI Premier action will follow at 1:30.
We bring you the BCRU preview; "It should be a great festival atmosphere," said Castaway Wanderers Men's Coach Lee Lindwall. "It will be good for our players to play in front of a big crowd, and then cheer on some of their teammates who will be playing for Canada."
On the women's side, Capilano claimed a victory over Castaway Wanderers in their last encounter. "Our Senior Women's Team have been strong all year, and face a tough rival in Capilano," said Castaway Wanderers Club President Don Swainson. "Skill and pace will make the difference in that contest and in our two men's games as well. Look for a big clash up front and lots of pace in the backs in those matches. We expect an exciting day in Langford and are pleased to be part of the curtain-raisers in the big stadium."
On the men's side, this will be the first meeting of the year between the two clubs. Capilano's Men won the opening game of their Spring Rugby season against UBC 20-14 in the Library Square Cup Division last Saturday, while losing 21-5 against UBC's Premier team. Castaway Wanderers' Men had a bye from league competition last weekend, but played a Friday night exhibition game against Rugby Canada's U20 Men's XV Squad at Westhills Stadium.
"We're going to be used to the field, the pace and the bounces," said Coach Lindwall. That familiarity and a boisterous crowd of local supporters could make a difference for his team on the field. Not to be outdone, however, Capilano RFC are expected to bring a couple buses of travelling supporters who will be cheering on their club.
"We have a great combination of veterans and talented young players on our Premier Team," said Capilano Men's Coach Keith Reeves. "Cody Pittman, for example, is a big unit. He's a fast, exciting player, whose ball handling and decision making have really come on. Chris Robinson, Glenn McKinnon and Charlie Jones provide that veteran leadership on the field, and this will be a great opportunity for all our players to showcase their talent. I truly believe that BC Rugby players have the skills needed by Canada to help them get to the next level," said Reeves.
"Club Rugby and grassroots Rugby are the foundation of our sport in Canada," said Jim Dixon, Rugby Canada's GM of Operations and Performance. "The strength of our Provincial Unions and Club Teams is a crucial element of our player development pathway as we continue to identify and develop high performance athletes for our National Programs. Saturday will be a great opportunity for fans of both the Clubs and National Team to enjoy a full, entertaining day of rugby, with the top men's fifteens players in our country on display."
The main game will kick off at 4:00 p.m. The NSMT will be led by Hubert Bydens and include Ray Barkwill and Jake Ilnicki as starters and DJ Sears off the bench. 'Newbie', Ciulini at lock, known to locals, Morrison, Gilmour and Panga joined by Lucas Rumbal round out the pack. McRorie and Bowd should bring some chemistry as halves, after pairing in the ARC's. Blevins and Samson will have power and chemistry (ARC Champs) in the centers, Phil Mackenzie on one wing with another 'newbie', Moore from Toronto on the other and Pat Parfrey as custodian. This is a group with plenty of experience, so let's get behind them for a W.
Tickets for the day can be purchased at a saving from The Prez, Don at Vital Health Pharmacy, 1825 Fort St., for $20, a saving of $5, a nice gesture from Rugby Canada, given the loss of "home gate" revenue. There will be no admission charges for the prelims however, should you decide to stay for the ARC game, you will be dinged by the ticket cops for $25 if you do not possess a ticket. Don will be "around" the field at the CW games with tickets for $20. If you do not know Don, his mug shot is embedded! Let's give this fabulous February Fiesta strong support and "go CW and Canada!"
---