Familiarity Breeds........
---
---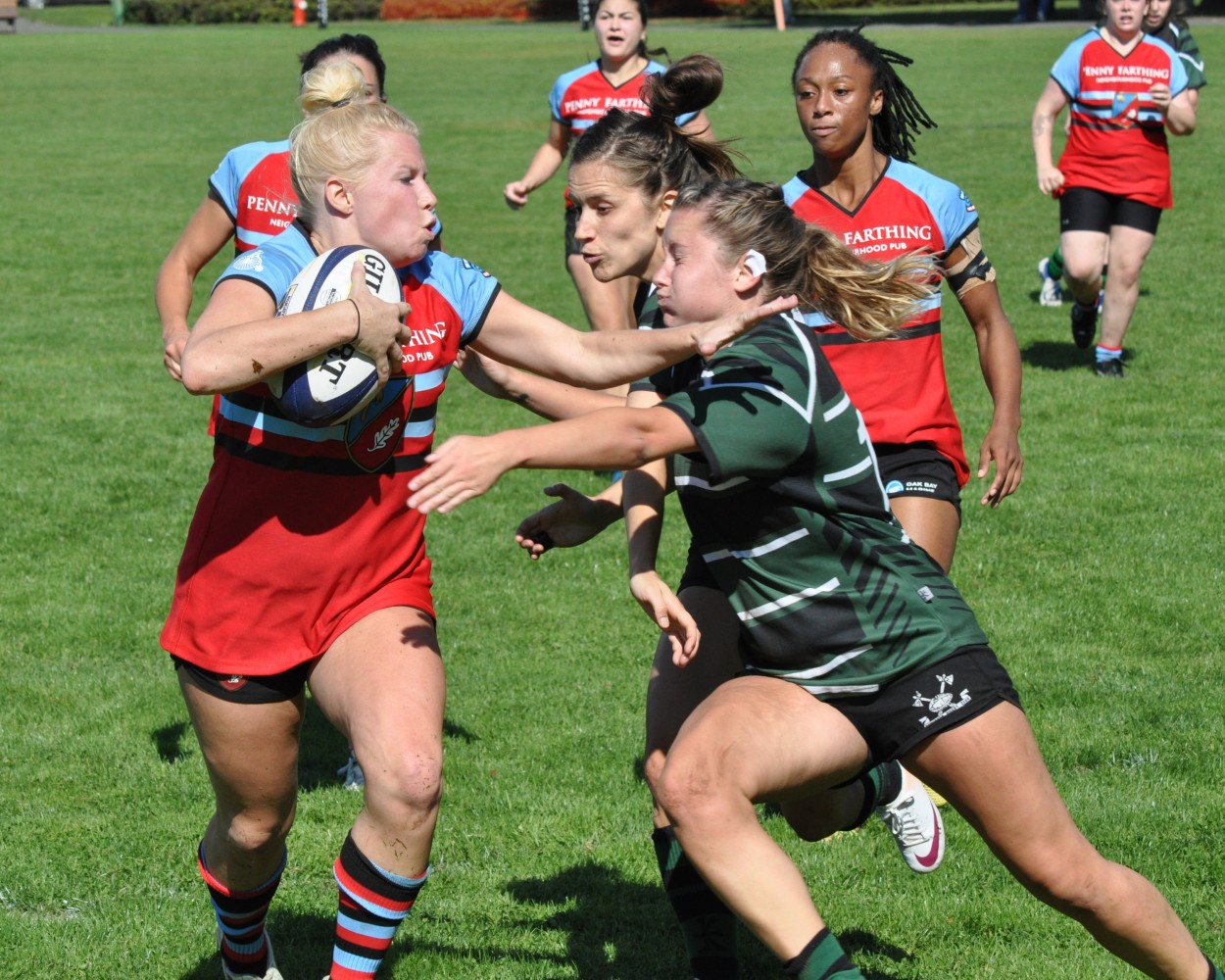 Old School Island rivalry has been resurrected with three clubs fielding strong Women's programs this season. In the past, it has been predominantly a one-horse race with Velox in front and they are currently, B.C. Premiers. This season the double V's have been given serious opposition. The kind of rivalry was on display last weekend when CW travelled to Herd Road and had to use all of their considerable talent to come away with the win and the hosts earning a bonus point in the contest. The match featured red cards and heated moments, as the quality Cowichan pack sought to grind down the speed of the CW three quarters. With an expected heavy field again this Saturday, fans could expect to see more of the same when The Pigettes (??) play The Tricolors, 11:30 a.m., tomorrow at Windsor.
CW comes into the fray with five starters recently announced on Canada's XV's "long list" – Captain and #10, Julianne Zussman, FRF, Caitlin Harvey and lock, Pam Buisa, wing, Katie McNally and fullback, Brittany Waters. In my day (yonks ago!), this was incentive enough to show top players that they may not be the best and one suspects, knowing the hardness that has come out of the Cowichan Valley, this also will be incentive. Three other starters for the Hosts have been selected for the B.C. U23 Women's team for Vegas 7's - #9, Laura Sargent, Hooker, Laura Crowe-Hutchon and center, Kara Galbraith – half of the CW team with rep honors. All of these players will be out to prove their recognition is no fluke. In summary, the teams have met twice, with CW taking a brace. Sitting in second place on the comp ladder, this pundit will call the hat trick. Can't speculate the spread but suspect it might be closer than it looks on paper. Regardless, it will be a hard fought contest and with the men playing an inter-squad @ 1:30, it is to be hoped the faithful will brave the elements. My call, you won't be disappointed with the quality and competitiveness of play.
---