CW Gears Up To Host League Leaders
---
---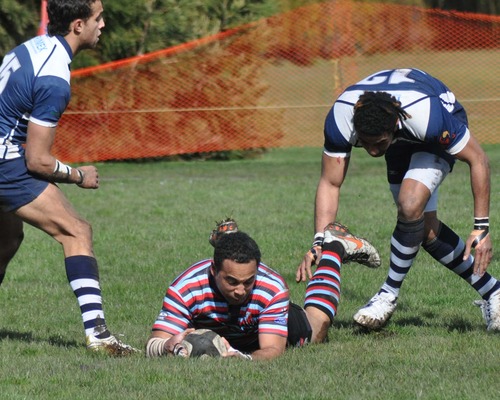 Home team, Castaway Wanderers, has announced a strong selection to play a rampaging Burnaby Lake team tomorrow at Windsor Park. The Lakers will be extra keen to add a CW scalp to a very impressive record in recent weeks in the CDI League. Burnaby, with a monstrous and very skilled pack, will seek to set a platform from which de Guzman, Reekie, #s 9 & 10 combination set free the Flying Fijian, Joe Dolesau. Burnaby do not have a weak link in their selection.
CW will counter with some players being available that have not been seen in recent weeks. The starting eight are about as big as coach Hyde-Lay had available. Kehoe and Jones absence may be noticed but those selected are proven workers and winners. If the backs can strike early, it will be a momentous tussle. CW let some tallies get away last week, so finish and decision-making will be critical. The form guide has to go Burnaby's way but this League has proven to be full of upsets in recent weeks.
The Ones also have a very important test against a side that ranks higher than them in the standings. The performances from The Ones has been less than stellar and far from consistent in recent weeks. As Ceili's Cup defenders, pride, energy and execution must come to the forefront to set the table for the afternoon and pinch a win. With this being the club's last Home game and the only show in town, we can expect a BIG gallery at The Park. Let's be vocal but remember "You Never Know Who's Listening! GO,CW!!
LINEUP: Forwards: 1. Clayton Thornber, 2. Ray Barkwill, 3. Doug Woolridge, 4. Clayton Daume, 5. Trevor Pollock, 6. Ken Goodland, 7. Riley Ilnicki, 8. Scott Franklin Backs: 9. Kyle Armstrong, 10. Matt Buckley (c.), 11. Mozac Samson, 12. Mike Fuailefau, 13. Ciaran Hearn, 14. Jon Morris, 15. Evan Seale.
---