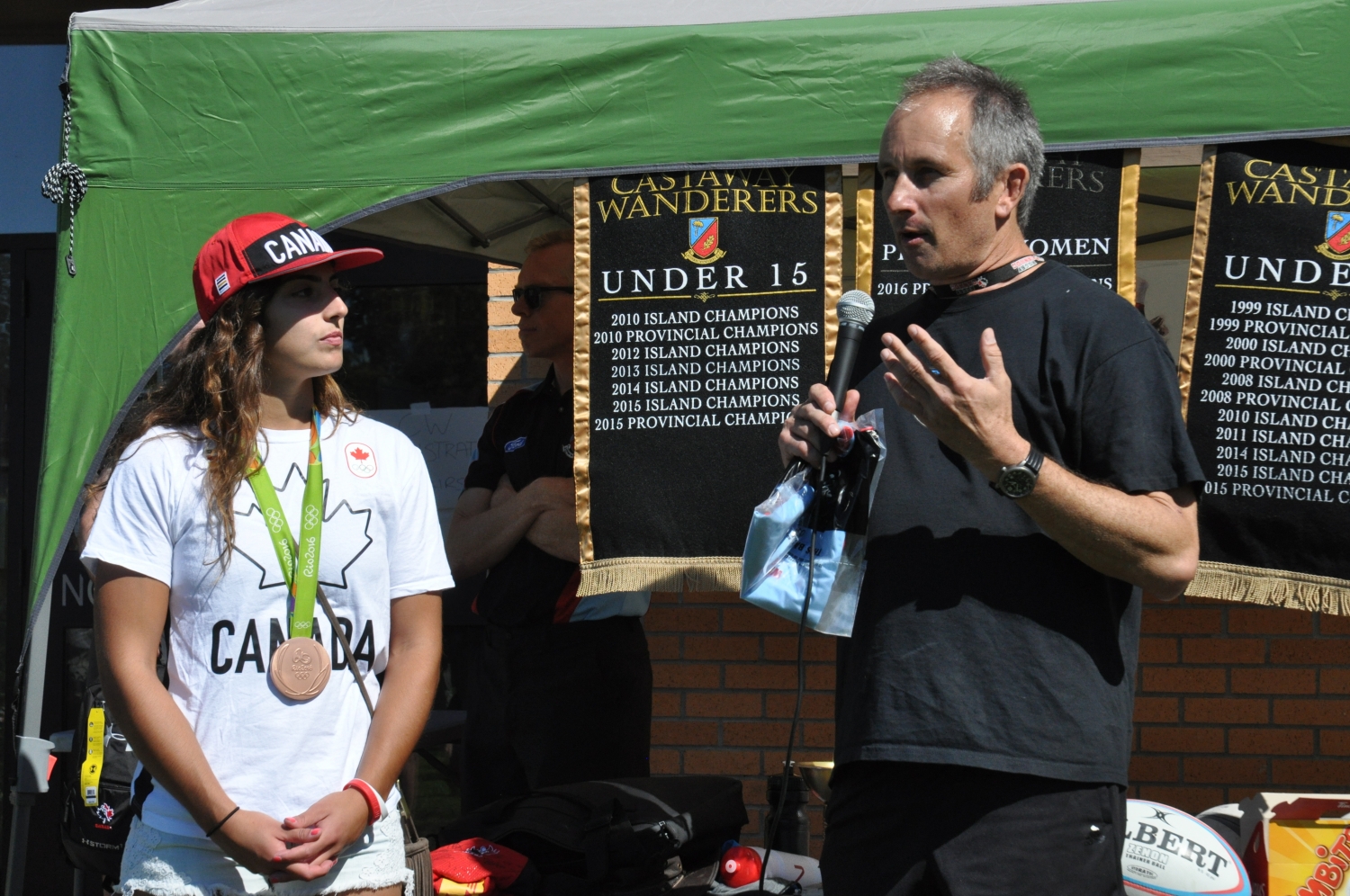 This past week saw the second Zoom AGM the club has held. Some 49 participants took in proceedings as a new Board was elected. It was an occasion when President, Dave Crossley announced his resignation from the position. As well, Treasurer, Jason Lewis also declared closure to his term of office. Speaking on behalf of the club, this writer wishes to thank both men for their leadership and a job well done.
Dave's leadership was respected and appreciated. He has been involved for many years in many capacities. He had a vision for Castaway Wanderers and the development of women's rugby and youth rugby, girls, and boys, via a pathway of progressive coaching and competition to become their best, was foremost in his goals for the club. Jason's stewardship and carrying on the good work of those who preceded him was a noteworthy contribution. His wisdom and experience were an asset to the club. CW thanks and wishes both men all the best for their future, both very involved with career paths.
Point of apology. Normally this blogger is "all over" club affairs, however this past week one of the most important of all, the AGM, the promotion of the AGM was one that escaped attention. Despite this absence, a last-minute announcement garnered a wide following which points to the importance of club media.
Going forward, a new slate of Officers was elected. CW congratulates relative newcomer, Brian Huse, who will lead the club into the next year of operation. Suffice to say, his volunteering did not come about naively! His eight years of involvement since registering his daughter in Age Grade rugby has covered everything from soup to nuts, ensuring he knew what he was volunteering for and enthused him for his interest in the job. Brian is a successful and astute businessman and apart from his recently acquired rabid interest in rugby, he will offer his skills to lead the club. We will catch up with Brian, in depth, in the coming days.
The remainder of the Board of Directors is:
Vice-President: Erin Vipond; Treasurer: Open; Secretary: Jon Donald
Director at Large positions are:
Byron McAllister - Director - Junior Boys Rugby; Dave Hill - Director of Mini Rugby; Oliver Winser - Director Girls Junior Rugby; Adrienne Shepherd - Director at Large; John Braddock - Director at Large; Brent Johnston - Director at Large
Senior Player reps:
Jessica Hardy - Senior Women's Rep; Brandon Gerhardt - Senior Men's Rep
CW thanks all these people for stepping up to take on positions of leadership during these very challenging times. 'onyas, all. Go, Ceedub!

Mr. Port Alberni Black Sheep, Head Coach, Chief Cook & Bottle-washer,
BC Rugby Hall-of-Famer, Jas Purewal.


Yesterday the CW "Divvies" – 2nd Division team travelled to the Port to face the locals in their first Times Colonist Cup game. Things looked grim at the interval, trailing, 10 – 13, and Port had their tails up. A stern talking to from Heppy at the half seemed to resurrect the team and they went on to score many unanswered second-half points. A comeback for the ages! Old hands, Winser and Gerhardt, provided the on-field, no panic attitude. Man-of-the-Match, flanker, Jace Peters.

Also in Port, UBC took on the Pride in Coastal Cup action, a 10 – 10 tie, making the Vancouver Wave look like the team to beat. The tide plays the Wave at McDonald Park next Saturday. CW action on Saturday sees the Divvies playing Cowichan at Windsor and First Division playing UVic at Wallace field. Looks like there will be much driving around town!! We will bring any changes of times or venues to readers mid-week.
CW Women travelled even further afield when they visited Comox RFC. A full contingent made the trek to play in true "rugby weather". We played part of the game in a torrential downpour which left the already soggy field a real quagmire. That didn't dampen the enthusiasm or the play of the team.
The final score was rather one-sided for CW Women, with everyone making contributions. The team was led by multiple tries from Emily Samek along with several assists on other tries. Emily was awarded Back of the Match by Comox for her efforts. Other try scorers were Danica Pedrick, Louise Eriksson Maddy Hall, Maddie Molgat and new player, Makena Shepard. Macy Wiebe made six conversions. Forward of the Match was hard working, #8 Louise Eriksson. Louise made many fine line-breaks and she was very visible defensively.
The team is improving with every match and did a great job rucking and counter rucking this week.
We enjoyed the post game festivities hosted by Comox and visited with several CW alumni now living in the Comox area - Lauren Sargent (playing for Comox), Lizzie Adams and Ashley Garnett. Next week the club faces perennial VIRU Champs, Westshore, in what should be an interesting contest.
---