CW Take a Brace - Ones Move On
---
---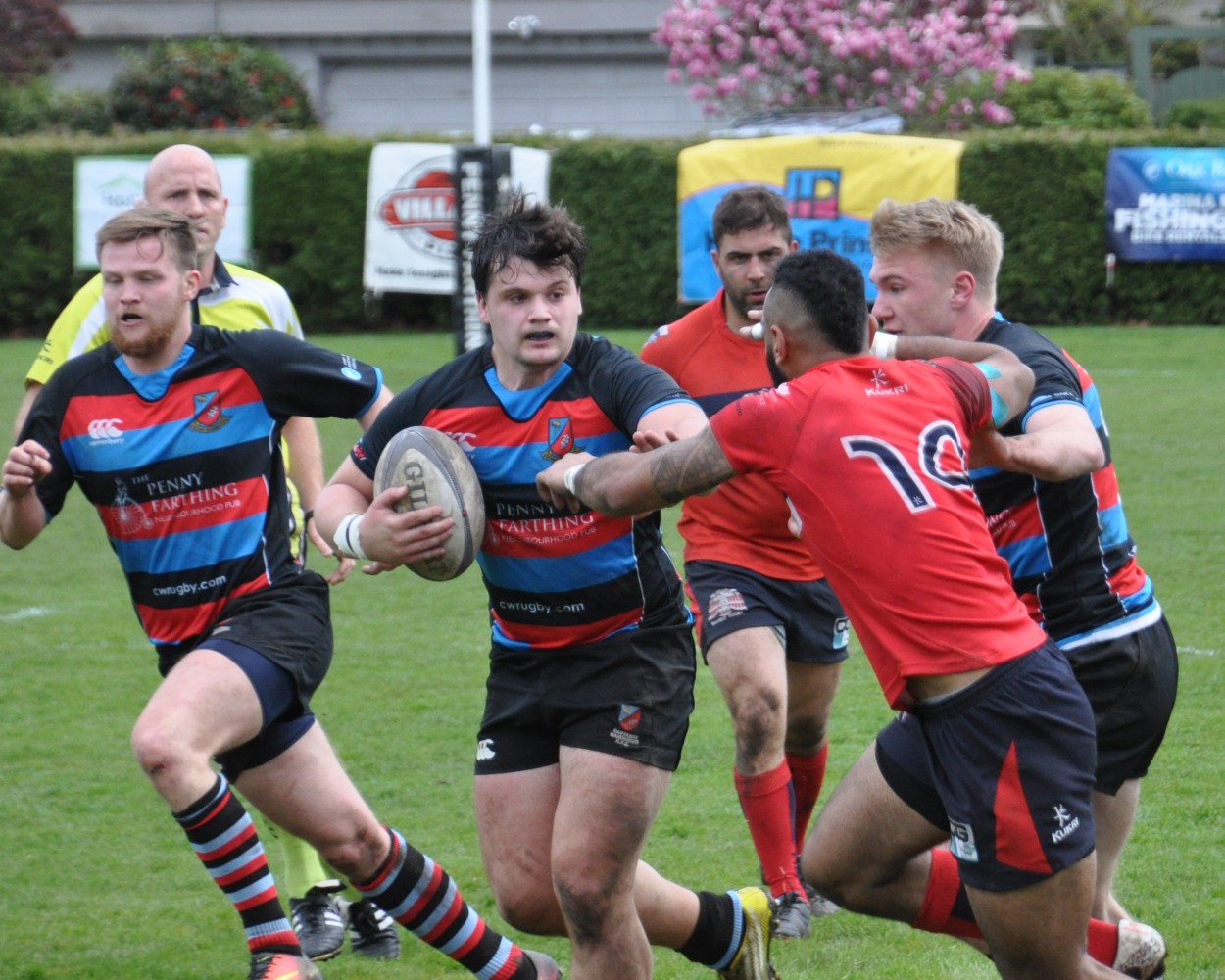 As predicted, Cowichan Piggy fans were in for a treat. Hats off to Tricolour and CRFC Women, scoring thirteen tries in all and the visiting CW, managed to beat the bonus point differential, winning 44 – 36. Most unfortunately, CW have missed the playoffs, the final being adjudged by many pundits as being the recent Westshore/CW derby, won by Westshore by two points. This writer comments; that as a game is of eighty minutes duration, so too is a season of fourteen games and an 7 - 7 record was not good enough. Much would have been gleaned by our fledgling women's program when this season's review takes place. A massive thanks to our ladies for some great rugby this season. Whilst with the women, just how about those 'good ones' that represent the NSWT 7's??!! They ran the table in Japan only to be nutted out at the knell, 14 – 17 by the Kiwis.
Back to Windsor. First Div started like a train on fire. Nate Thomas opened the scoring early, after thrusts form Schellie and 'BK' (Kim). A few early jitters from the hosts but it was a Winsor/Hager interaction, Thomas again on the burst, setting up Logan who had work to do to finish, 14 – 0. The next try started fifty meters out when Hager "filled" from the left wing, shimmied and fed Logan who backed himself and when the cover closed, he chipped ahead for Ethan Hager to retrieve and a 25 – 0 lead. It was not that Old Boys were "out of it" but the attack was well-oiled. Having thus commented, something we have seen time and time again, was a lack of focus and the easiest of tries was allowed following good interpassing and a speedy runner dodging two tacklers, taking the edge off a very good 35 minutes, 25 – 7 at the half.
We intersperse the game video here, just in case the reader wishes to see thirty-five minutes of good football.
Well it was a good thing the main work was done by the half for the locals were outscored 19 – 14 in the second stanza! I might add the Ravens were good value for it. CW came out minus structure and OB retained for five or six phases to score near the sticks at ten minutes. The CW response to this one was good. Thomas again being prominent, on to Hutton to Kelly with plenty to do but some fifty meters later he had completed a great individual effort, 32 – 12. The gap was relinquished with a penalty for a high tackle, then a couple of non-tackles, 32 – 19 and it was beginning to look like the rodeo from two weeks back! The Old Boys displayed patience and their handling was sound calling for desperate defence as the runners threw themselves at the try line. It was a clever SBW 'out-the-back' from #10 who had a cracker on this day, that ended in another easy try and a 33 – 26 score line. OB were buoyed by their success and came again only to be thwarted by a bad pass which found its target in Logan's hands. Justin had a start and too much pace for the chasers and it was 40 – 26. With many replacements and an edge of tiredness sneaking in, Old Boys efforts were in vain. Baird made an inspiring run which ended in nothing and CW finished with two yellows for high tackles. Their resolve stiffened for the remaining five minutes, forwards plowed away and necessary tackles were made. Final, 40 – 26. Thanks to Mr Foster for keeping things in order.
For the Ravens,, I liked #8, their two props scrummaged well and made some good rambles early, 10, chosen M-o-M by his opponents and a pair of speedy wingers a center and #15 took his chances whenever possible, being all worthy of mention. For the home team, McLean, Thomas and Newhook stood out, Baird got through plenty, Kim showed some flashes and Pearson was noticeable when he came on. CW's obvious strength was in the pace of its back three and more ball must find its way to their hands. It is to be hoped Hager is okay for next week's semi. The team travels to Burnaby next Sunday to take on The Lakers, a team that only lost one match and that was to the Norsemen, league premiers. Strangely enough this CW squad beat The Norsemen. Last match between these two teams was an aberration and I suspect next Sunday's encounter will be far different, with Ceedub giving a much better account of themselves. It is difficult to make any predictions until we see the selection and just the sheer inconsistency adds to the challenge. It has been written here before that this team has definite ability if only that potential can be achieved for a full eighty minutes. We all wish them well. It is a real credit for the club to have senior men's teams in the semis.
Quite an achievement. Two teams in the semis!
---