CW Mini Rugby Announces Coaches for 2019/2020 Season
---
---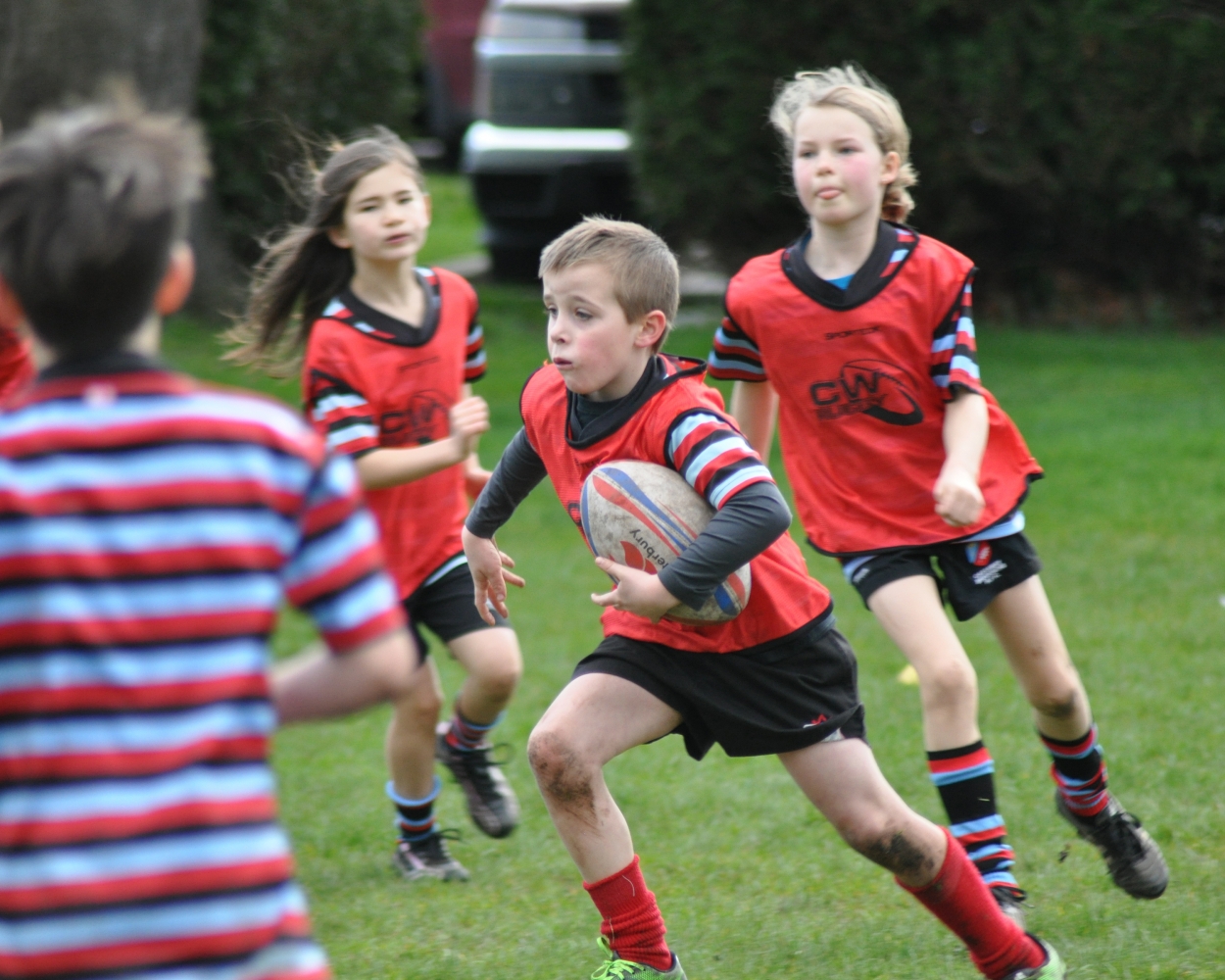 U11 - Ian Hickman, Dave Hill. The long and short of this duo is that they offer a balanced approach to 'rugby instruction' and 'rugby play' which is vital to engaging youth of this age. Hickman's credentials come from growing up as a 'footy mad' young man in New Zealand, while Dave is one of the most highly accredited coaches in Canada. CW is grateful to have the expertise these two coaches bring to our programs at this vital stage in a child's development. Bothg men have daughters who play, so are very aware of the needs of a co-gender group. (Born - 2009, 2010)


U9 - David Hume, Jonny Inoke. CW is fortunate to have David and Jonny leading this program, which continues the focus on fundamental passing, catching, and evasive running and movement skills. Both leaders place a healthy premium on 'effort' regardless of ability as the lessons of doing your best and appreciating the best in others in your team are reinforced through more games playing at practice and in competition with other clubs. Girls and boys born 2011, 2012.


U7 - Clayton Daum. Positive energy oozes out of Coach Clayton as he guides young enthusiasts through the introduction to this great game. Run, Pass, Chase and Tag are the core skills built with an underlining theme of fun and enjoyment. Coach Clayton is an educator as well as a rugby player and combines these two vocations to develop and enhance the motor skills, coordination, balance and motor control of the youngsters in his care each Sunday morning. Everyone leaves with a smile! Girls and boys born 2013, 2014.

"Building self-esteem and confidence through rugby."



JOHN MONEY. A funeral for the late John Money will be held this coming Monday (19th) at 2:00 p.m. at St John the Divine Anglican Church, 1611 Quadra St. Following the Service a Reception will be held at the Bowman Center, 925 Balmoral St., (behind the church).


HOWARD GERWING. CW, with its long-standing affinity with UVic rugby offers our sincerest condolences to the extended Vikes family and the Gerwing family on the recent passing of iconic UVic and Island rugby legend, Howard Gerwing. Gerwing was instated in the B.C. Rugby Hall of Fame in 2003 in the Builder category and was renown by rugby people throughout B.C. and Canada. He was the sole fabric that gave Viking players a close fraternity over a period of some sixty plus years. R.I.P., Howard Gerwing.


ADDENDUM
This site offers apologies to Ian Hyde-Lay, not detected in a recent blog, when refereeing credit on August 7th was given to Jim Wenman. My bad, Hydes! The Ruggernut.
---