CW Youth Girls Players in the News !
---
---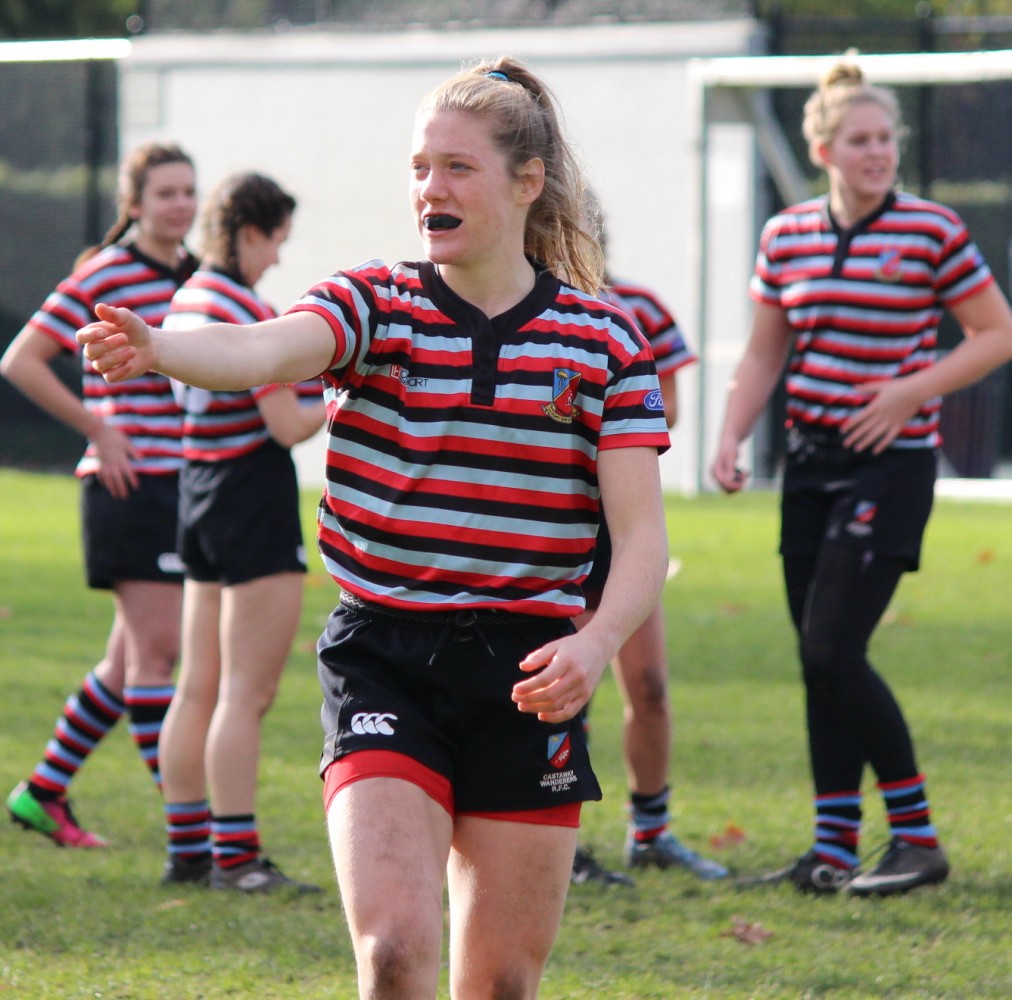 CW Youth Girls in the News !
As we start to wind down the girls youth season, we begin to enter the high school season and representative portion of the rugby calendar. A number of CW Youth Girls are out of the gate early with selection honours for both Provincial and National teams.
BCE7s Program - Vegas Tournaments

This program has seen an expansion this year with a larger player base and a great coaching team led by Capilano RFC coach/player, Darcy Patterson. This is a welcome direction to the program and we know it will produce many talented players for future representative honours. Coaching team also includes former internationals, Jen Ross and Julie Suguwara. The CW program has been well represented in the pre-cursors to this program and is carrying that tradition into this expanded program.
These girls will also participate in the Vancouver Sevens invitational tourneys with some additional players from CW expected to be represented.
U16 - BCE7s team
We have 3 new players selected into this program. These newly minted BCE7s reps - Amelia Gordon, Kelsey White, and Payton Cochrane are part of our U16-U18 program. Amelia, daughter of our Youth Director, Matt, has followed the pathway since minis and was one of the original U12-U14 all-girls group that has become the bridging group from integrated mini program into our all-girls program. Kelsey is in her 2nd year with the program and has been exposed to rugby earlier thru an older brother, Carter, who has been a long standing member of the CW U18 Provincial winning group and member of the OBHS Barbarians. Payton is an agile and quick athlete that was a standout player in the Lower Island High School Sevens series and part of the winning Claremont team. Congrats to these hard-working players, and best of luck on their inaugural trip to Vegas and the Vancouver Sevens !
U18 - BCE7s Teams
Congrats to Shaye Tudor, Camille Irvine and Sofie Kennedy and to our CW newcomers from Brentwood - Mckenna, Danika, Avi, Denise on their selections to the BCE7s Elite team.
Full roster and program details can be found here: http://www.bcrugby.com/news_article/show/612978?referrer_id=
Canada U18 15s selections:
CW had 3 girls participate in 2 selection camps (East and West) that lead to the selection of a 24 player roster to tour England in April. This is the first National Selection for 2 of our CW girls, Sophie DeGoede and Shaye Tudor. These girls are 2 of 7 BC players selected by Head Coach, Dan Valley. Tour will take place in April with Canada U18 playing an England U18 squad on April 5 and 9 with both games being played at Bicton College in Devon.
Sophie is no stranger to representing her region and province and this marks her jump to the national level. As one of the original 12 girls inthe program back in 2011/2012, she has rugby in the blood and has been playing since minis. A participant in the Canadian Sport School and also high-level basketball player, she is using her sporting genes (both parents captained Canada's National rugby teams) to great advantage.
Shaye Tudor came to the girls program 2 years ago from a high performance diving environment. She has been a fast learner and has achieved much in her 2 and a half years in the game. A tireless worker, she comes to the game with tremendous dedication and devotion to the game. She gives 100 percent on the playing and training field and has become a leader to the younger players. In addition, she is already giving back to the game as a youth referee for the lower age grades.
CW congratulate these girls for this amazing achievement. As only Grade 11 students, we expect to see them on this stage again !
Details on the team roster which had 5 other BC athletes can be found here: http://www.rugbycanada.ca/leagues/newsletter.cfm?clientID=3817&leagueID=0&page=93600
---