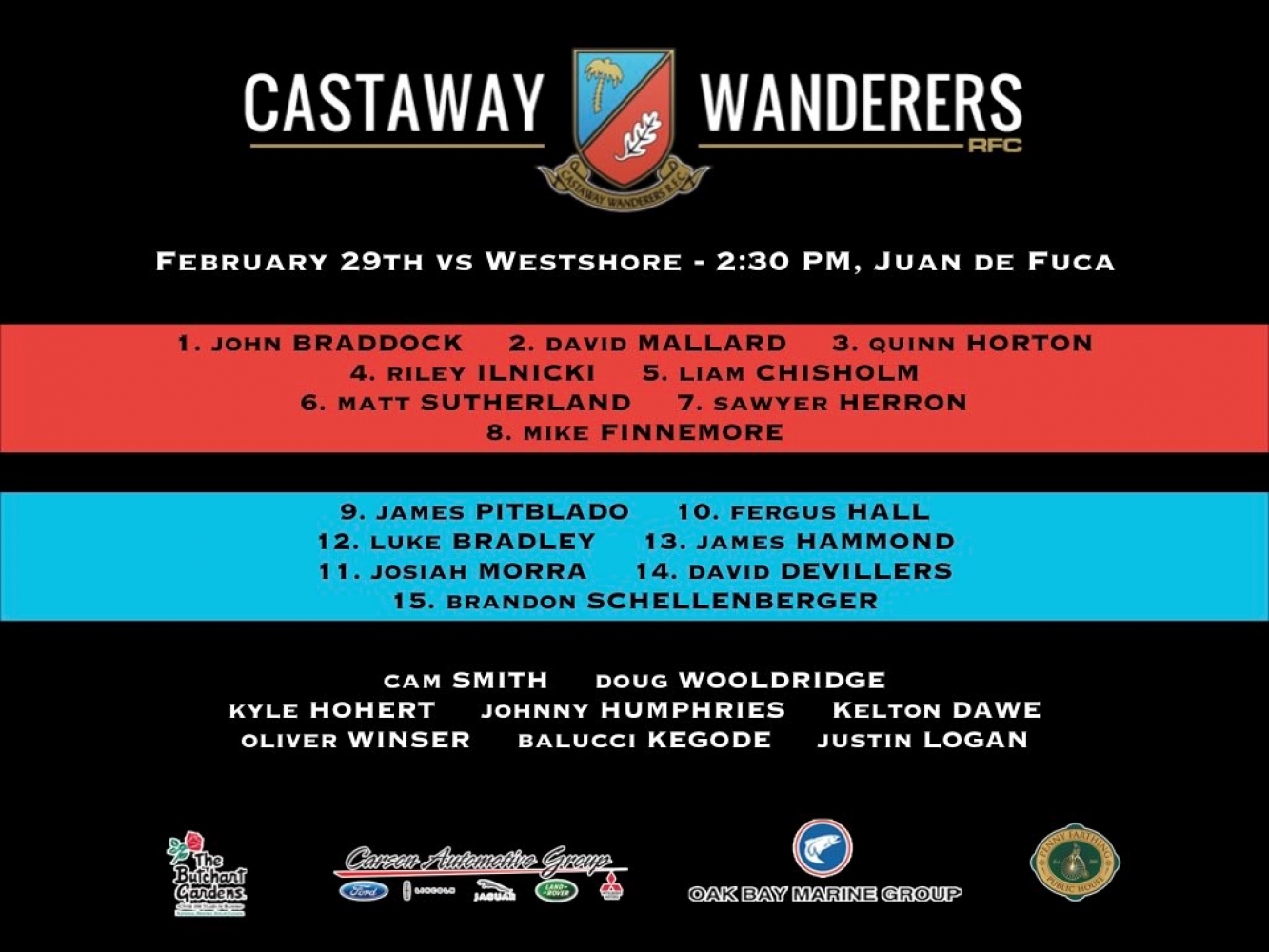 CW travels to Juan de Fuca tomorrow to play four games.
The Islanders
kick off at 11:00 against UVic Saxons. Looks like the Isles have a full contingent for a second week. Well done, lads! The
Women First Divvies
take to the pitch against Cowshore Combo at 11:15. CW women will be looking for their first W against a side that sits 2 – 1.
The Men's Reserves should be an interesting contest, with Westshore, a game in hand are within four points of Ceedub and games in the past at this venue have been very close and not always according to form. If CW can play the way they did in the first half last week for a full game this week, it should be enough but we have yet to see that "full game consistency" and the double V will certainly put our boys to the sword. Go, you good things!


Premier action sees two foes that have respect but sometimes, not a whole lot of like for each other. Faithful followers often use the term, "if only….". If only the available talent at club level could train, unencumbered for ¾ times per week, akin to the University and Pride sides! Rumoured, in what has been less than a stellar week on the practise pitch, CW will need to be very diligent about not running into a banana slide in this one.

The selection sees Humphries and Dawe on the bench, with Ilnicki slotting into the lock position and reliable Sutherland, returning to the side of the scrum. The battle between Herron and Westshore's, Eagar, is tantalizing and both clubs bring a pair of gnarly FRF's to the fray. Westshore did put 20 points on the Ravens last week but perhaps a more significant stat, is the fact that the week before that same Ravens club was put to the sword by JBAA. To the point, a mere two weeks prior to that, Westshore clipped the Bays, 8 – 3. CW has a very reliable bench and it is good to see Logan included in this bunch and if re-energizing is called upon, it would be pretty much guaranteed from the pines. Full circle; work, school commitments and assorted others, are factors as to why club players cannot always commit to two full-on practises each week and every club is in the same boat. CW should certainly have the motivation to keep the train rolling for this one.


LAST CHANCE for TICKETS. On sale this afternoon at Happy Hour at The Temple. For the price of a beer you save ticket sales fees! Can't make it? BUY HERE.
---