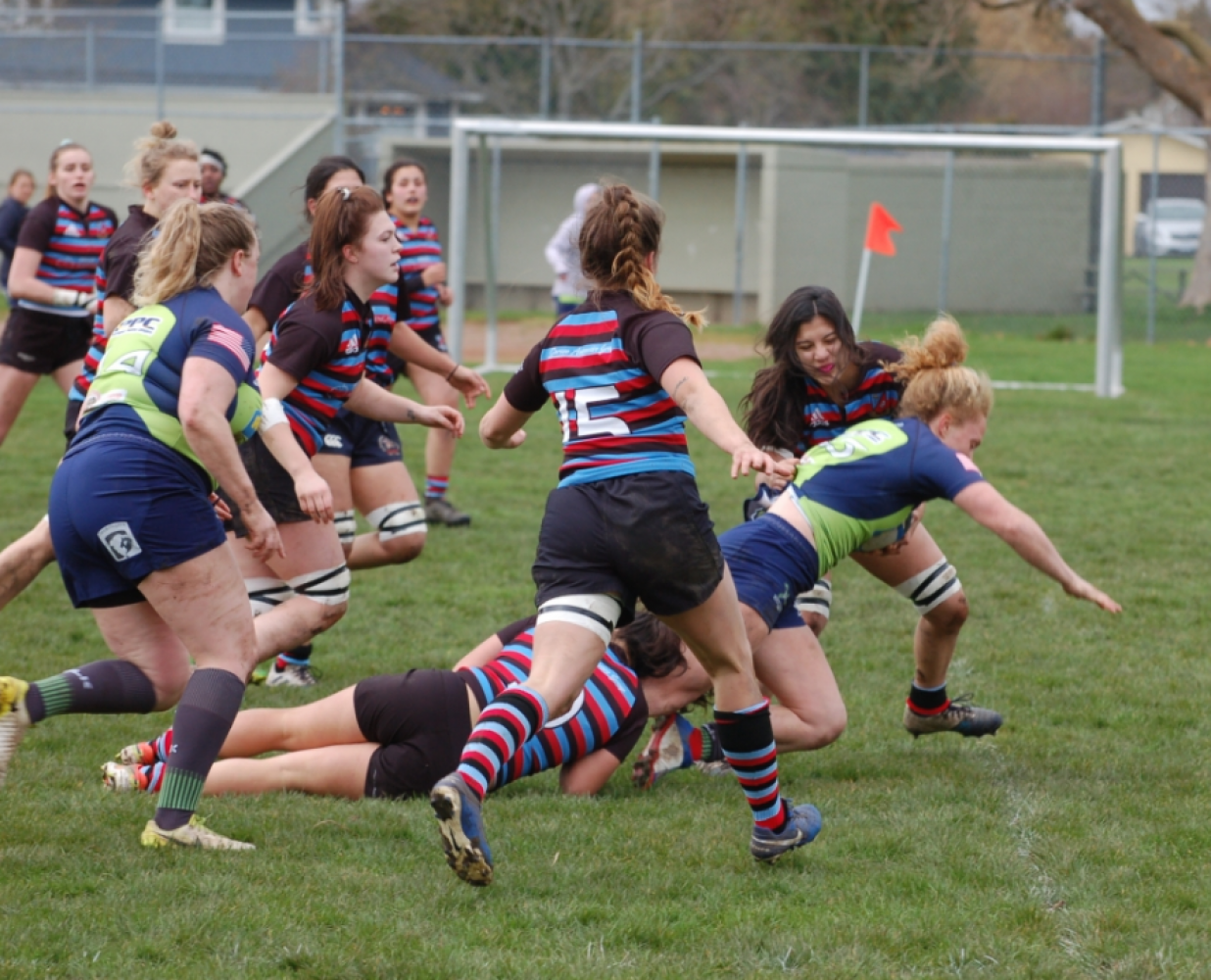 Tomorrow, The Tricolours take on Seattle in two matches where the outcome will be critical in terms of playoff positioning. The Women's Premier team sits in fifth spot after last week's two bonus points and Seattle are in sixth.
Injuries and the absence of Schell with the Nats will sorely test the character of the team, however, home field will help a little with the cause. The ladies will rely upon leadership from McKinnon and Shepherd in the forwards and Samek and Aberg in the backs. The team is determined to give the fans something to cheer about! The game kicks off at 12:45.
1 Cathy Ginchereau 2 Adrienne Shepherd 3 Kelsey McKinnon 4 Maddie Smith 5 Josie Anzai 6 Karen Garcia 7 Lucy Beauchemin 8 Avery Champion 9 Danica Pedrick 10 Emily Samek 11 Renée Cook 12 Remee Brown 13 Maddy Aberg 14 Caitie McNally 15 Sara Einarson 16 Avalon Crawford 17 Ella Gallant 18 Josie Pusch 19 Analise Branter 20 Delaney Kitchen 21 Frelen Gorst 22 Kendra Cousineau 23 Francesca Fraser



With Seattle only one point behind CW Men, Saturday promises to be a very special match. It has been a couple of seasons since we have seen the men from Washington at Windsor and that too was a classic. In the stats column, CW and SEATTLE are both 3 – 5, CW scoring 188 points and Seattle 180. Points for and against, has CW at -40 and Seattle at -48. Need I say more?
CW has made a couple of changes from their match against Capilanos last week. Smith and Pyke start as loosies, Pilgrim returns to his more familiar spot at #9 and Schelly moves back to the centres to partner Nott, both Ng and Elliott return to health in the back three. The bench is deep and may just be vital to making the difference. Kick off time is 2:30.
Hopefully our attendance will be swollen, and all will enjoy two successful results. Go, CW!
---