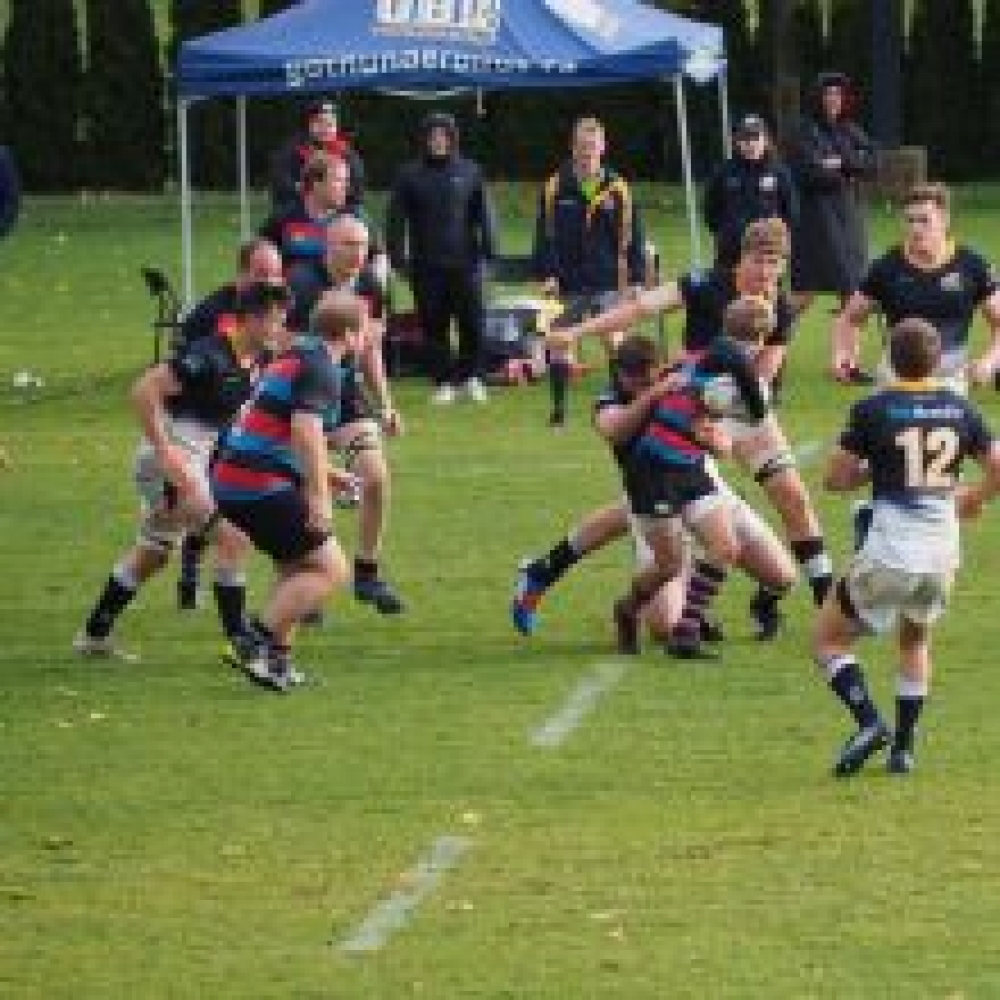 As per the header - pure conjecture!!

Tricolor XV Selection Vs UBC
BCRU Semi-final, Tomorrow. Thunderbird Stadium.
#1 Loose Head Prop: Moderately tall fat lad, often aggressive when something obstructs way to bar, pie shop and occasionally a ruck. Does weights - no one knows why.
#2 Hooker: Short fat lad with endless capacity for cheap booze and fascinated by women miles out of his league. Believes he has rugby nous and is an athlete.
#3 Tight Head Prop: Fat lad who believes he's technically a good player with good hands. Everyone else thinks he just gets in the way. Does weights, no one notices.
#4 Lock: Big hard lad who thinks he's the enforcer. Police describe him as hooligan. Wears shorts and flip flops all year round, lives with his mum.
#5 Lock: Giraffe, looks funny when he runs. Long arms useful in bar, takes up too much space. Often very fit and yet last to arrive at breakdown.
#6 Blindside Flanker: Proper hard man, can disappear for 80 minutes but emerge holding someone's scrotum. Never buys a round.
#7 Openside Flanker: Glory boy often with psychotic tendencies. Will spend a lot of time in A&E but when present can carry a team. Often unpopular or young. Or both.
#8 Number 8: Big bastard; talks a good game and describes himself as a footballer. Often vain, sometimes scruffy, generally can't hold their drink and have weird hobbies or jobs. Handy in a scuffle but best avoided socially.
#9 Scrum Half. Gobby midget who can get himself into trouble marginally faster than he can run away from it. Nothing is his fault. Good drinker.
#10 Fly Half: There are two sorts, running or kicking. Generally they don't know which one they are until it's too late. Unusually nice hair and over confident in every situation until it's too late.
#11 Left Wing: Lanky speed merchant. Can't catch. Live in a world of their own and always forget one item of kit, often boots.
#12 Inside Centre: Often the best player on the pitch as well as the fittest. Limited social skills and terrified of women until the beer kicks in.
#13 Outside Centre: Does everything the 12 doesn't. Socially active and often juggling multiple women. Has nice car, good job and demanding fitness regime as well as extensive debts and improbably large XXXX collection.
#14 Right Wing: The only reason he doesn't score 10 tries in every game is because no one can pass. Often a big lad who really looks the part and yet never quite has the impact you hope for. Doesn't drink.
#15 Full Back: 90% of them should be shot at dawn for cowardice. Last line of defence my arse! Secretly want to play at 10 and buys the skipper lots of pints. Too many hair products but useful source of spare socks and toiletries at away games.
There you have it sports fans! Assembled for the fray against a very strong Thunderbird team. Go, CW!
( Ed. - thanks to sole selector, Brandon 'The Queen' Gerhardt.)
Shout out to the boys conducting a TRY OF THE YEAR Contest, so far down to Sweet 16 and there were some crackers. We'll bring this site the "Final Four".
---