Coaching Announcements for CW Youth Girls Rugby program for 2016/2017
---
---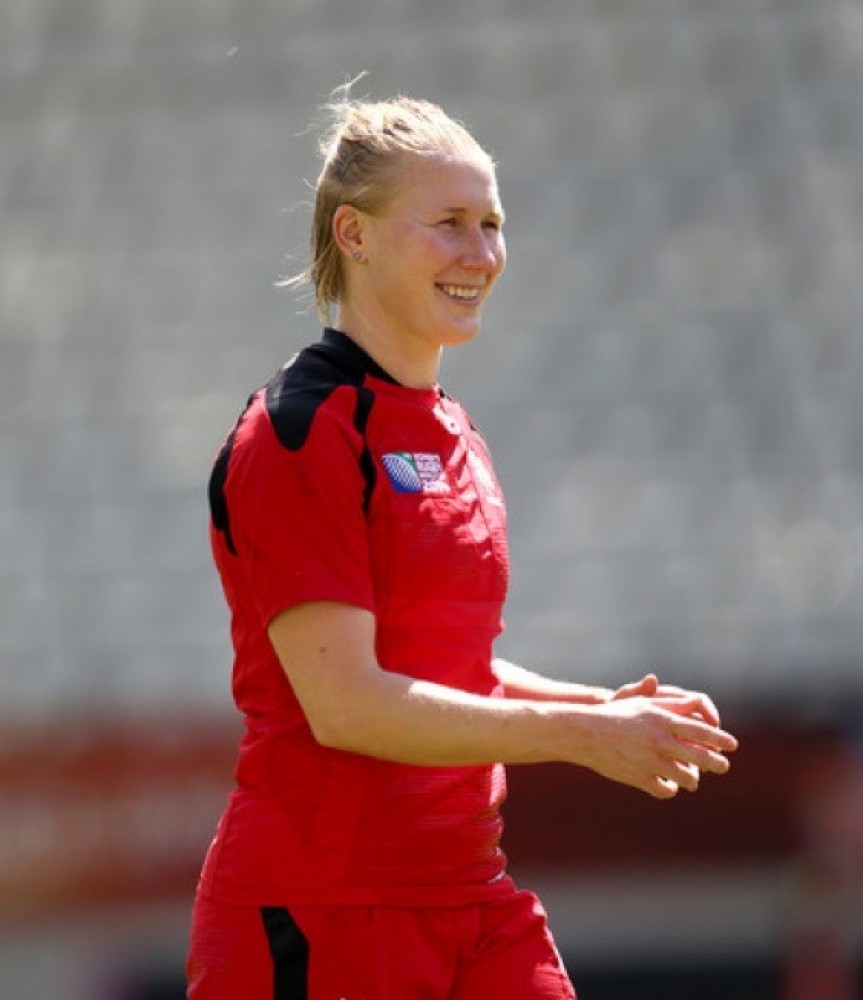 The Executive Director of the Female Rugby program at CW, David Crossley, would like to welcome 2 new coaches to its female youth coaching team.
Anna Wray, our longtime female head coach and recent recipient of the Rugby Canada Female Coach of the Year award is now busy with her newborn boy, James and will be taking a sabbatical from her coaching duties. We wish her best of luck in her new "coaching" assignment and she joins the ranks of our original coach, Marley Riordan, and Jenna Hodgson. We hope to see her on the sidelines cheering on the girls.
She and Megan Scholz (nee Gibbs) have created a fantastic program for young female rugby athletes and we knew that Anna was going to be big shoes to fill.
With that said, we are very pleased to announce that Mandy Marchak, one of Canada's premier 7s and 15s players of the last decade and true trailblazer in the sport of women's rugby, will be joining our youth coaching team. Just recently retired from the NSW7s program, she will be the perfect complement to Megan as she will bring backline and 7s knowledge to the team as well as a wealth of international playing experience.
CW and the girls program is truly honoured to have her involved and know that her knowledge and experience will be valued by the entire club.
For our growing U10-U14 age grade, we are also pleased to announce that former East Coast player and mother of rugby playing daughters, Erin Vipond, will be joining our growing U10 to U14 coaching team of Ed Knaggs, Aaron Cook and Olly Winser. Erin is a former player who played her rugby on the East coast and is an active member of the Canadian Armed Forces based at Naden. We welcome her to our program and look forward to having both her and her daughters involved!
In addition, our coach and player familiar to many at CW, Chris May ("Mayzer") will be leading the U12 girls development.
Our coaching team is as follows:
U16-U18 – Megan Sholz, Mandy Marchak
Manager – Sandra Hudson
U14 – Aaron Cook, Ed Knaggs
U10-U12 – Erin Vipond (U10), Chris May (U12) with assistance from Aaron Cook, Ed Knaggs
Manager for U10-U14 position is currently open
Olly Winser, UVIC Student and CW Senior men's player will continue to be involved as his school and CW training sessions allow.
Kerri Cook will be stepping down as U14 manager due to work commitments and busy family schedule. She has been a tremendous help in managing this age group over the last few years. CW and the girls program thanks her immensely for her efforts as an important liaison in the management of the U10-U14 division. We know that we will see her on the sidelines cheering on her daughters, Jorge and Renee.
We are pleased to confirm that Sandra Hudson will stay on one more year as Maeve finishes her last year with the program. She has been a stalwart manager for the U16-U18 team and bring a ton of value to the club with her media experience and our overall equipment and gear management across the teams.
In addition, we are also pleased to announce that Day Deans-Buchan (formerly U10-U12 manager) will be taking on a role of Player Welfare within the female program. As a local chiropractor, she will bring a wealth of connections in the medical community in managing injuries with our older age group.
Welcome to the new and returning members of the coaching/management team and we look forward to a banner season for the CW girls program.
Next installment will outline details of our senior women's program.
---