Christmas Comes Early For CW
---
---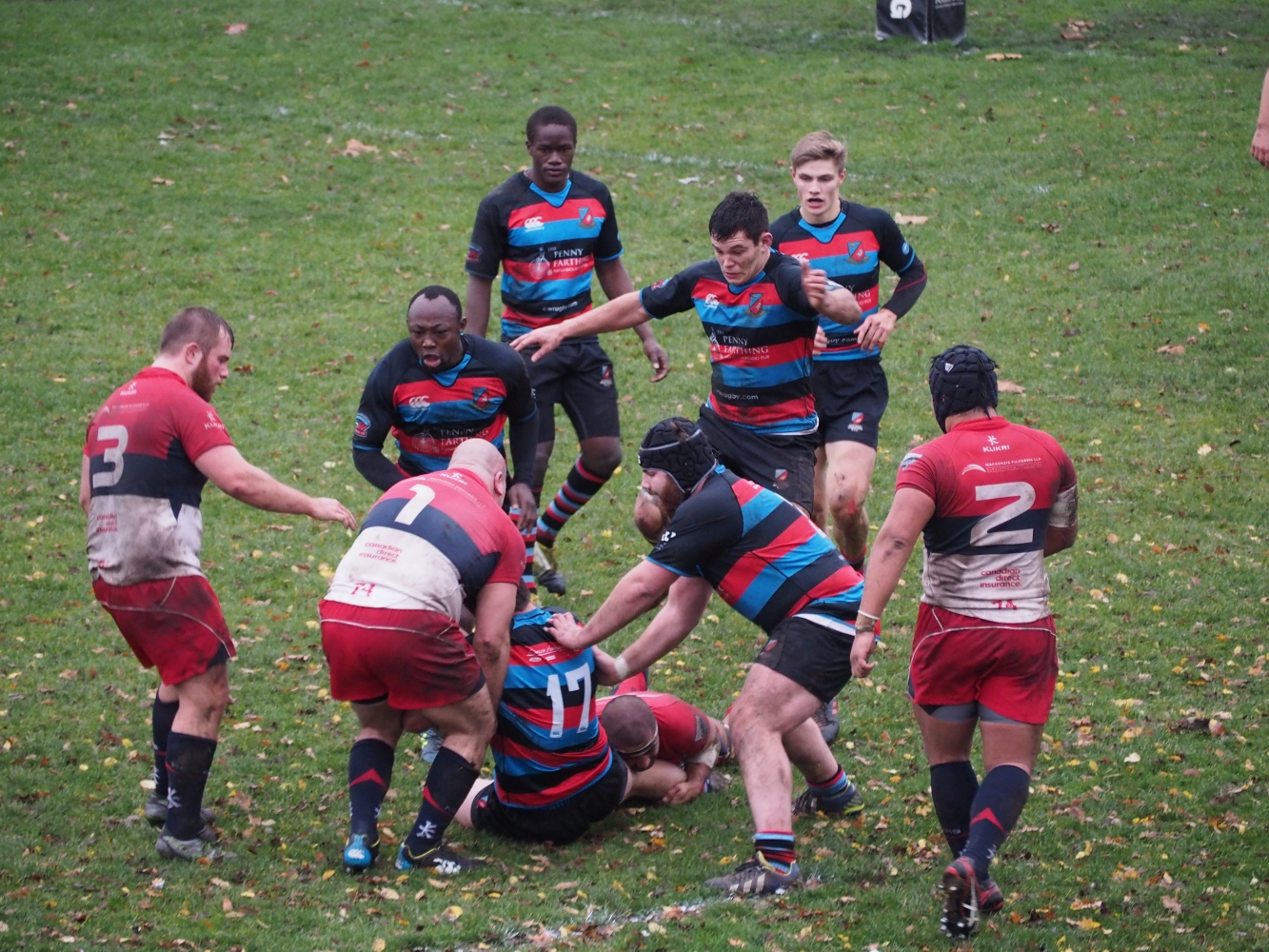 Saturday was gloomy enough however, field conditions did enable both games to take place at Windsor. The writer apologizes to the Rippers with the pre-game report of being winless (in fact, a claim befitting Hornets). The Reserves match saw both teams bobbling opportunities and the Home team managed to edge ahead, 9 – 5 at the half. Damon Adams added a brace with some forceful running in the second stanza and OB crossed the line, compliments of Padraig Conelly, for a 24 – 12 final, advantage CW. The match was very confidently and efficiently handled by former NSWT's player, Latoya Blackwood.
The win will have boosted belief going forward. Hohert was non-stop in the pack and the loosies – Newhook, Makaroff and Thomas earned their oats. I liked #9 Ford who actually had some deserved Premier minutes later in the day and demonstrated the same accurate delivery skills. As usual, the leadership of Ollie Winser came to the fore. I did not watch the UBCOB play that closely but Conelly made a couple of long-gainers. Form and pattern did not show overtly with the Reserves however, in the past two weeks, when called to substitute in Prems, players have maintained that team's process seamlessly – a tribute to them.
Who Let the Dogs Out?
Old Boys opened with an early penalty but Povey responded with a feint and dummy and forty meter run to earn his side a penalty which he converted, 3 – 3. This was a portent of heaps to come from this man on the day. Robbie was pretty despondent that he did not pull it out of the fire at Burnaby last week and this day, he played like a man possessed! Keta was on early to replace Pullin and he immediately dipsy-doodled for a forty meter run. CW maintained field position but it was not until the twenty minute mark when they went ahead 6 – 3, not to be bested. The (under)dogs were out!
Next it was Nanyak to 'The Magician' Ngongo and back to Yak that almost broke it but the chance went awry. It was to be Povey to Leask back to Povey that did the trick, 13 – 3. It was 'Ice' again, blocking a kick and getting the ball to about the fifteen meter mark, a couple of recycles, a bullet from Tate to Fraser, on to Povey and a nice feed for Keta to score out wide. UBCOB appeared rocked. They did settle as a good team would and looked dangerous when McQueen put through a chip over the line but Tate alertly covered.
With very little time left an odd incident occurred in a tackle when an awkward Raven body was falling over Braddock and was cleaned out by a big collision from Polson. Not exactly sure of the specific explanation but Polson was red-carded, a bitter result for this man who always plays it hard and clean. The penalty was awarded and a lengthy wait for an ambulance arrival followed. When play restarted Yama nullified the advantage and the half ended. We are very pleased to report that the player is okay and Polson has a nice zipper as his war memento.
The teams switched ends and the second half began immediately. Play opened with a glaring Raven error following a couple of punt exchanges the ball went directly into Ngongo's hands and The Magician went forty meters to put his side ahead, 25 – 3. Against the flow of Raven build-up, Povey wiggled and created space for Newman, on to Braddock who gave Leask a lovely pass for a 30 – 3 lead. From the restart, Ngongo made another 40m break which came to naught. It was fifteen minutes before the Ravens capitalised on the man advantage, inter-passing and driving for McAllistair to finish under the posts, 30 – 10. Then it was 'Burger' Thornber to make inroads in Raven territory with a 30m run. Clay was on fire in this one with a number of similar runs. OB managed to get possession and a hard pass bounced off a receiver into Ngongo's hands – nothing going right and he showed clean heels over 50m and a 37 – 10 lead. The scoring ended in near darkness and with ten minutes to play Ferguson outpaced the defense and it was a 37 – 15 final.
Some game for the faithful – a treat. It was very noticeable just how much the boys played for each other in this game. Yes, some Ravens fans claimed "depletion and injuries" but with this performance, one doubts the outcome would have been different, the score perhaps, the result, nay. It simply was not Ravens day nor were they allowed to get into the match, that being said, Flanagan and Clarke in the pack, gave their best. Ben Grant was Raven M-o-M for my money – aggressive and never gave up.
For the locals, really where does one start? The boys gave the Hard Hat to the captain, Dougie Fraser. I liked Thornber, marginally edging Yama as pick of the tight forwards. As predicted, the foraging and defending of the loosies was superlative and Dawes must be added as well, each complimenting in every situation. Heaps of credit to Tate whose service was impeccable all day, enabling the Ice Man to orchestrate his outside backs. The precision and speed of the pass by Povey and Fraser surpassed the team's Capilano performance; with all of the backs and their subs having a good outing. It was a consummate team performance, earning the upcoming week's "bye" to repair and recoup. Thanks to the ref, although some calls may be clearer on utube. To have three officials is treat enough. The boys still sit in fourth spot on the ladder but the upset has squeezed the teams. Thanks to all, well done.
On the mainland, CW Women dropped a close one to Burnaby, 27 – 29. Another underdog win. "Rugby is the game, so who knows?" Good job by Burnaby ladies, akin to CW seeking to salvage a somewhat sinking ship.
---