Changing Face of Club Rugby
---
---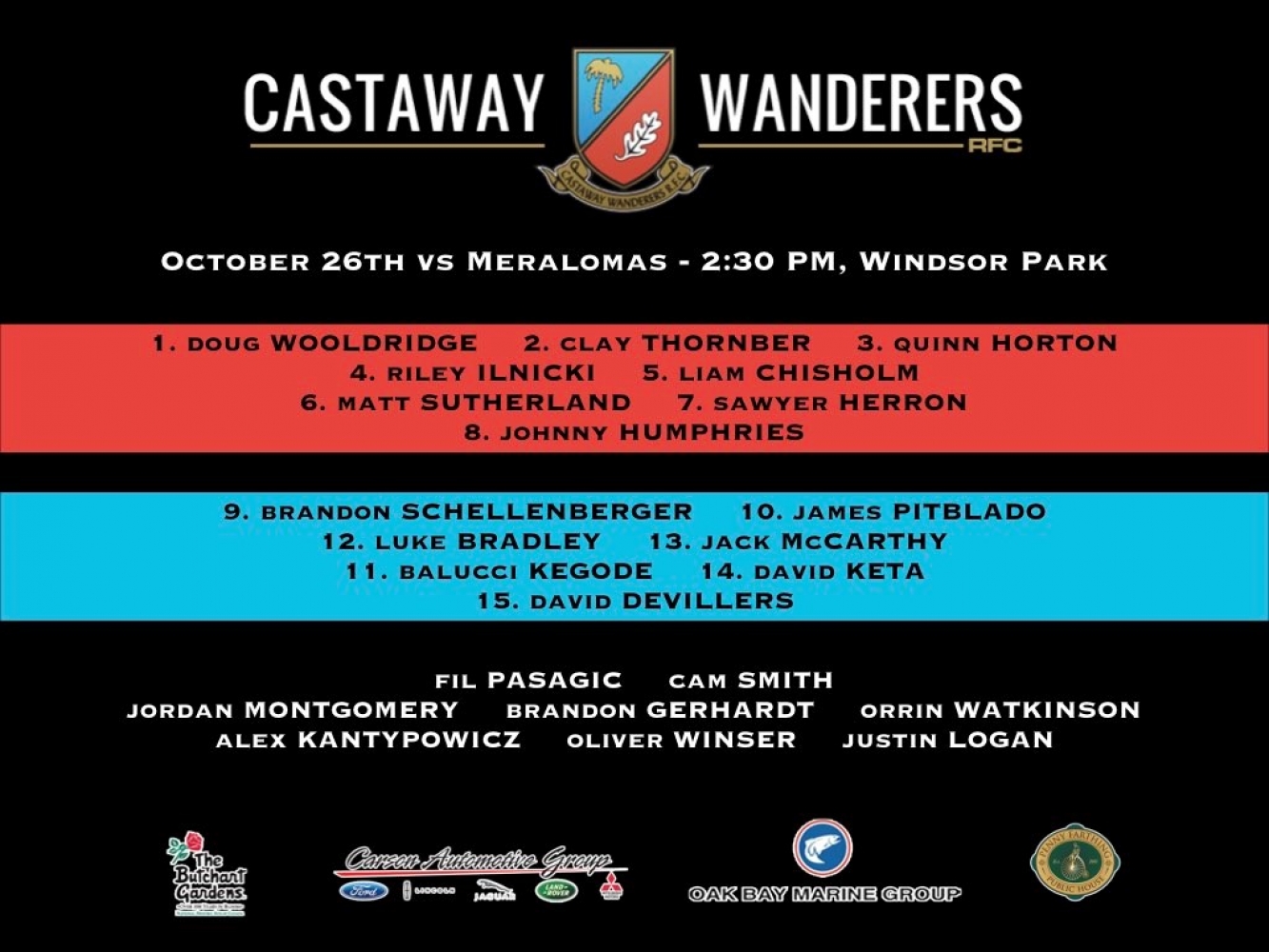 It's been two years since Lomas visited The House. At that time we celebrated the return of 'Jab' Sinclair and the Orange and Black after a conspicuous absence from and a hard-fought return to, 'The Bigs'. Recently, it was brought to The Ruggernut's attention that Lomas and Kats may be in the process of amalgamation – strange bedfellows indeed, two of Vancouver's most storied clubs, but one must do what must be done, CW being a classic example and rugby being the winner, if indeed this is so. No doubt, Ted Hunt and Denny Veitch, two of the best known of many Kats, along with specifically, any of the participants in the 'Battle of Stavros', may make a slight wince in their place of rest! Regardless, the writer draws CW fans back to Povey, Dala, Ngongo, Fraser, Dobravsky, Adibe, Newhook, Stewart and Shataro "Yama", all participants in that match, two years ago and now, all gone!



Last week The Loma laid a big-time lickin' on James Bay and a definite wake up call to the League. If it may not be "the year", any funds from Balaklava will ensure the "Lomakat" RFC will resurge to their former levels of excellence. As for tomorrow, Lomas at 2 – 3 and a -20 differential must be considered favourite vs the hosts, 0 – 4 and -72 points differential. CW however, must like their chances, based on coach Goodland's recent reminder to his charges; "In both games the character shone through hugely yesterday. It's a wonderful thing to see guys play hard for each other, the momentum will swing back towards us very soon if we keep this attitude up ………………… Divvies - first 30 minutes 0-19, next 50 minutes 21-10. Prems - First 20 minutes 0-19, next 60 minutes 17-10." (And that Vs UBC!)



The prediction – a good battle, both grades; weather good; a win due; AND – last game before Christmas. Women k.o. Vs Cowichan 11:00 a.m. See you on the balcony!!




SUPPORT THOSE WHO SUPPORT US


---