Challenging Weekend Begins on Wrong Foot
---
---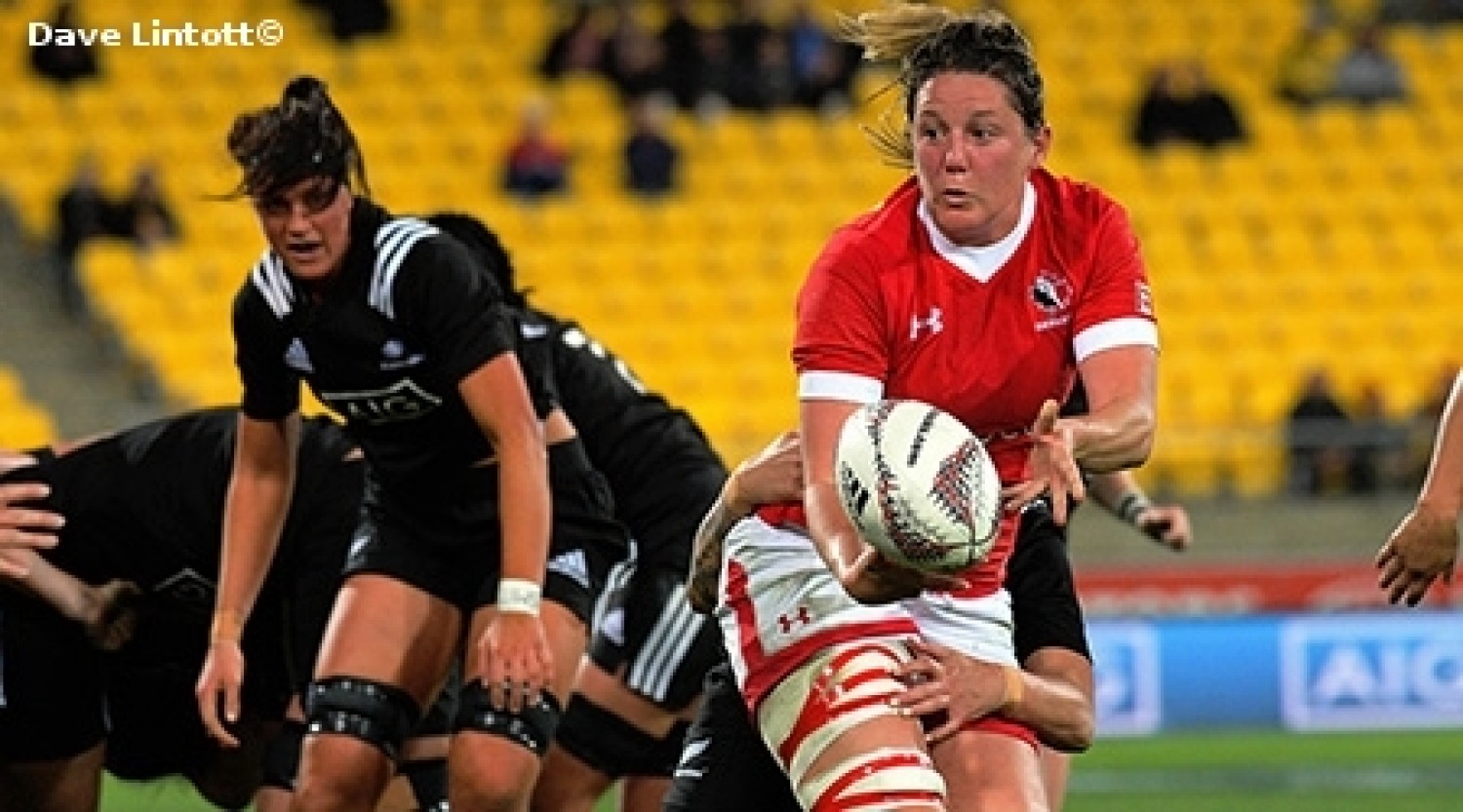 Captain Kelly, dishes off....
The Canadian NSWT lost to the New Zealand Black Ferns "last night" by a score of 28 - 16. This was game #1 of three, being used as a `warm-up`for the Women`s RWC. The Black Ferns improved their record to 13 - 0 vs Canada. It was close at the break, 14 - 8, then the Kiwis opened out to 28 - 11, with Canada adding a late try. N.Z., ranked #1 in the world in XV`s are a formidable opponent, so the result may not be seen as a shock. No doubt, lessons will have been gleaned. CW takes special pride in the selection of starters; Karen Paquin, Britt Waters and Julianne Zussman, with Olivia de Merchant, coming off the bench in this game. Sounds like a good effort, all!
Canadain NSMT take to the pitch tomorrow against thirteenth ranked Georgia, in Calgary. Co-captains, DTH Van De Merwe and Brent Beukaboom will lead a side featuring four men who have donned Tricolours; props, Jake Ilnicki, DJ Sears and winger, Dan Moor in the starting fifteen, with Ciaran Hearn on the bench. Sounds like the boys have had a useful preparation from Rugby Canada reports, the proof will be on the paddock. Best of luck to all.

SAANICH RUGBY CAMP FOR KIDS
WHO: Girls and boys, ages six to twelve
WHEN: July 1st., 9:00 a.m. to 1:00 p.m.
WHERE: UVic`s Wallace Field
COST: $35 per child
HERE
for more details and regsitration
---