Canada Women Light Up World Stage
---
---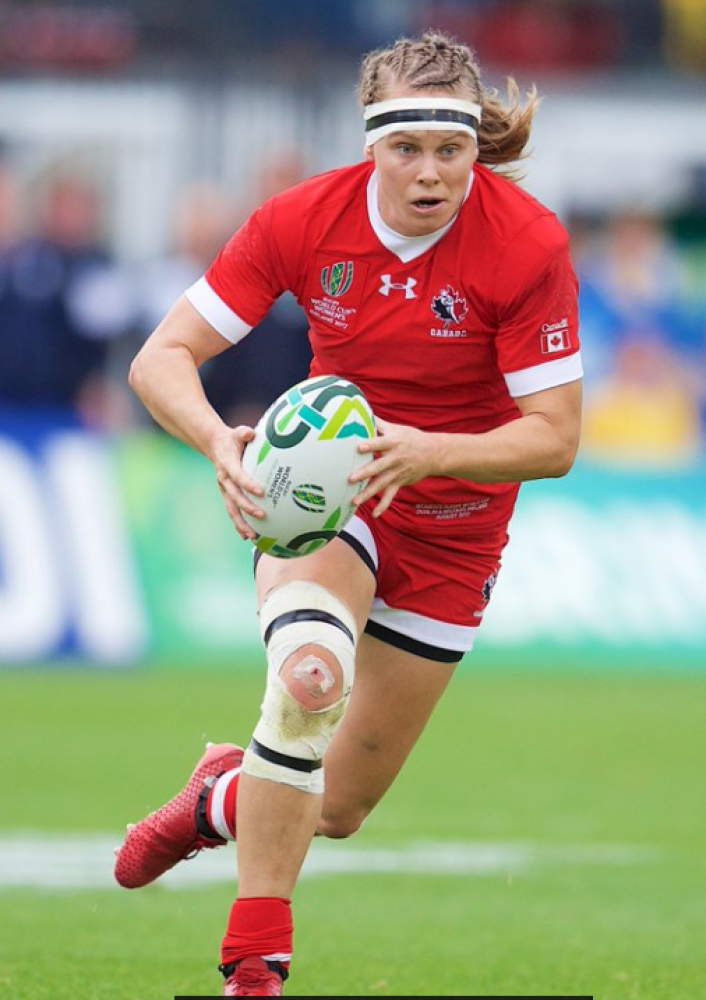 "CW's", Karen Paquin, concludes a fabulous tournament as W-o-M Vs Aussies
Ruggernut's cap off to our NSWT for a fantastic showing and comprehensive victory over Australia, their last two games offering an exclamation mark. It was always going to be difficult when the three-pool draw saw the Kiwis in with our ladies as a result of their fourth place finish last time round (RWC, 2013). Had the women performed Vs Wales first time round as they did in the repeat, they still would have found themsleves in a semi against the Ferns and best place finish #4, for no one was to stop NZ in this tourney. The final between NZ and England produced very good rugby and England gave it their best shot but how could anyone stop a monstrous pack whose handling was near copybook? I turned on the tele to see Zussman snag a loose ball and scoot over. Julianne was to complete a brace as was her teammate and Westshore rival, Alarie as part of the seven try barage the "reds" gave the "golds". As for Paquers, so well deserved for this gal is pure gold. Back to the mundanity of club rugby for another four years, perhaps a long saga for the ladies but a treat for the local fans. To Coach Ratier, stepping down, what a fantastic service to the Canadian game and our women. Can't find enough bouquets!


Unfortunate news to share....CW's, Tom Browne is currently in hospital having treatment for a sudden illness, and these are stressful times for the family. They have asked that visits be restricted to family members, extended family members, and very close friends. Alun Rees has been asked to carry any messages to Tom. Please forward any messages to
Alun.
Trophy Time. A bid @ Fun(d)raiser dinner resulted in over two hundred pounds of halibut yesterday. Value? What ho! Tye, Bogey, Old Spice and Danskin pose, compliments
Kingsize Adventures.
---