CANADA U23 WOMEN TAKE BRACE
---
---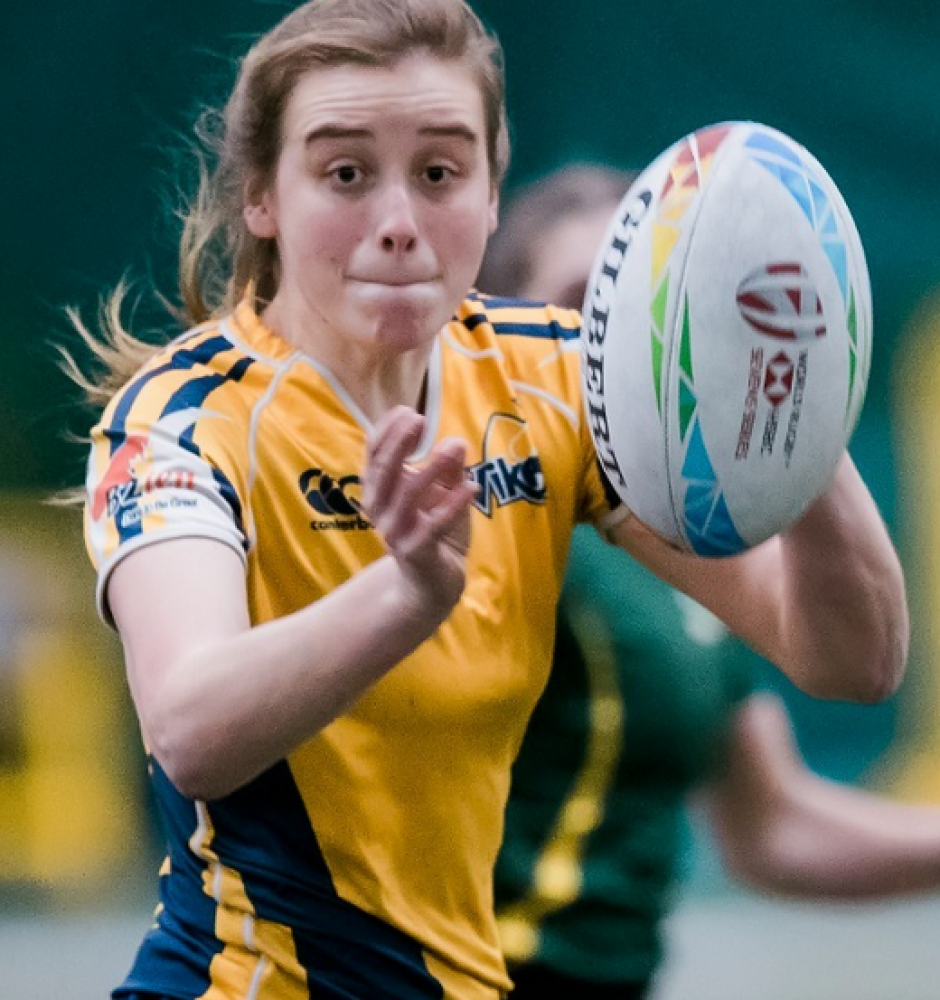 CW's/UVic's, Maelle Reed, try-scorer in game #2.
Today we give congratulations to our National U23 Women's team who took a pair from their U.S. counterparts this past week. The opening game saw a 24 - 5 scoreline and yesterday's game, a very convincing, 55 - 14 differential. These results were heartening for the program after the U20's lost to their southern rivals recently.

Also, on the weekend the National U19 Championships for Men and Women started at UBC. The B.C. Men defeated Alberta, 59 - 0 and the Women lost to the Wolfpack, 29 - 33. The Boy's team had CW's Josh McIndoe as a member, whilst the Women included current CW players, Annalise Branter, Jorge Tye, Jorge Cook, Marley Robinson and Sadie Schneider. Also noticed in the selection was another "grad", Gwynnie Fry, now with the Vikes. Olly Winser is Head Coach of the Women and Kelsey McKinnon, the Manager. Next matches will be on Wednesday, against Quebec.
This weekend, CW will again be well represented in Tobago at the Commonwealth Youth Sevens. Aida Pye, Skye Farrish, will feature when the ladies open against Wales on Saturday. Spencer Cotie, Ty Driscoll, will be on the team to play Scotland. Good luck to CW players and their teammates in this International event.
---