Canada Red Get the Job Done
---
---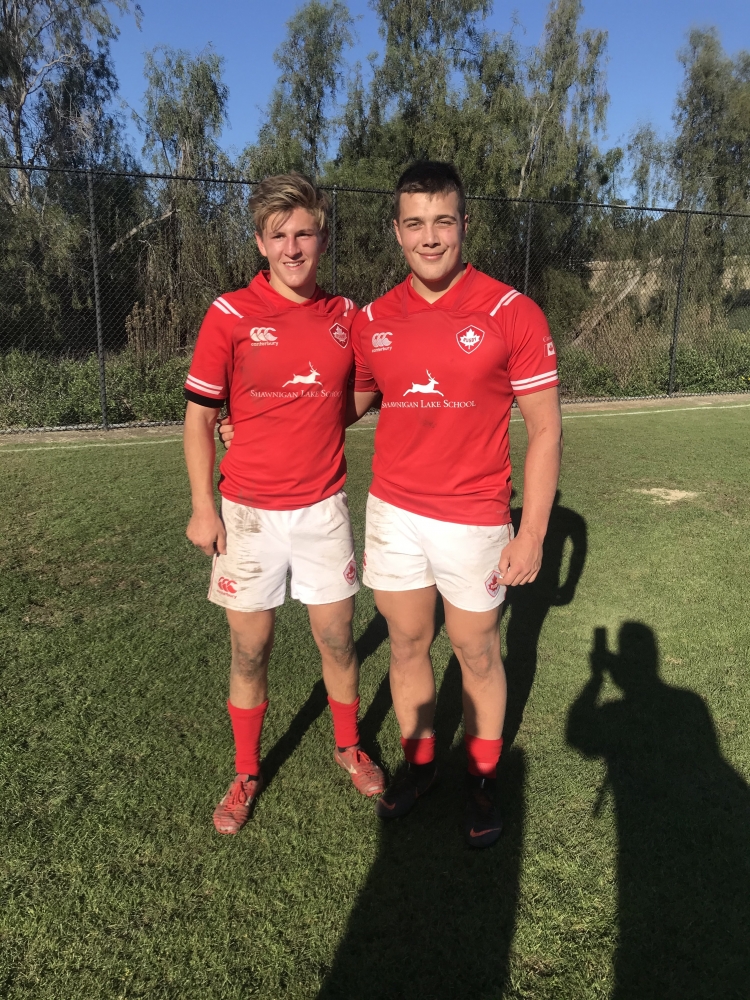 Max & Matt Vs U.S.A.
Men's U18 action wound up yesterday in California, the four games of the series all being very close. The Men's Reds came from behind with a solid second half to topple their U.S. counterparts, 33 - 25 with CW's, Matt Klimek notching his second tally in the series and Max Abercrombie, playing #10 yesterday, converting four of the five tries. Canada's teams went 1 - 1 and U.S. Blue was undefeated at 2 - 0. Canada Whites had the Blues on the ropes but wilted in the second stanza. CW's, Scott Manning served as a co-coach for the Reds. Well done all and with more games upcoming, it is to be hoped this base can be carried forward.
THANKS - to all volunteers to date on Chipping Duties. Still two more weekends to go!

---