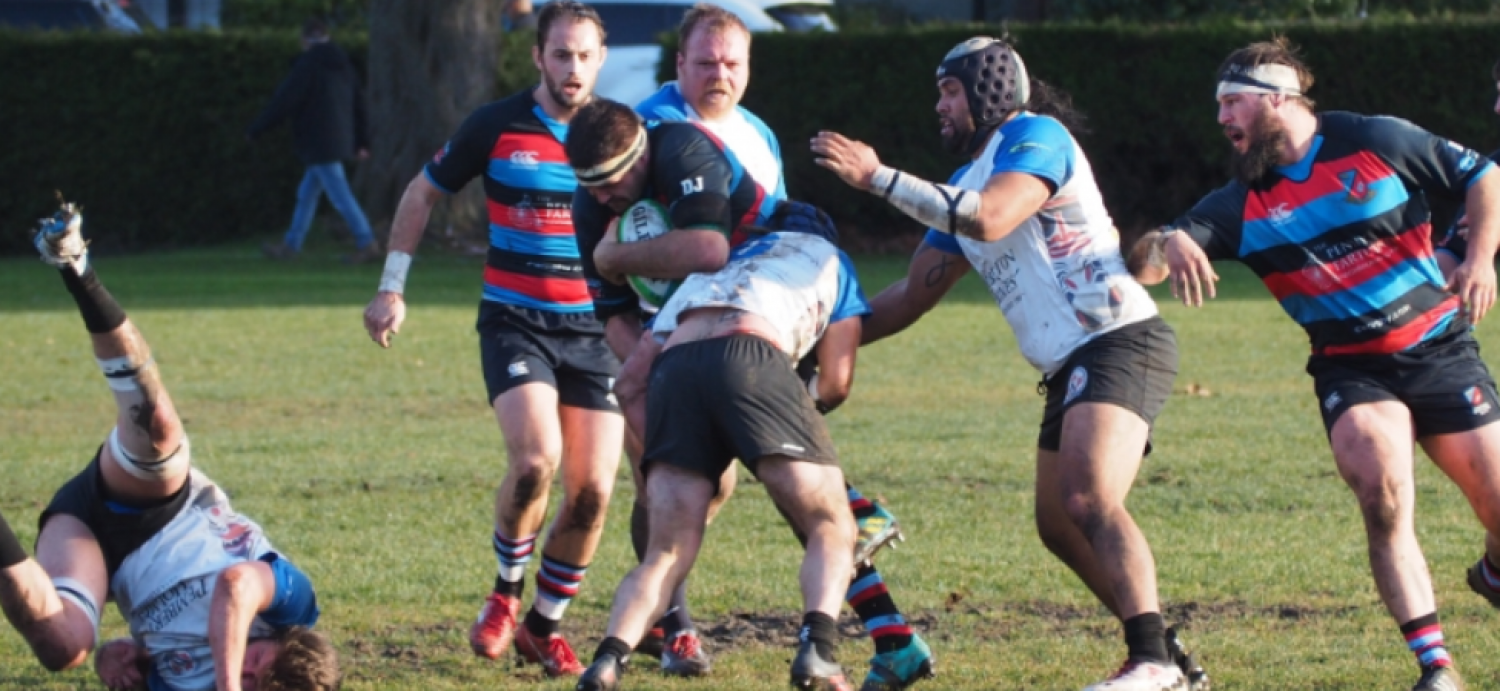 CW took a pair off Westshore last night at Juan de Fuca. Just comparing the training and playing conditions as attested by the lighting facilities for the two clubs places CW in the 'Spartan' category and provides a definite home field advantage but on this night that was not to be. Despite the acclimatization factor, on paper, all else appeared "Even Stevens" with an assembled Valhallians side that was locked and loaded for revenge. CW was in need of some "call-ups" following a tough Saturday at Jericho and they all put on a show, led by Jack Sponarski, earning his first start in some time. The Hawk reports that Jack; "played like a rock star, handling the loose head from Luxembourg with relative ease and with a great demo of open field carries and good off-loads". Jack was the recipient of the Hard Hat from his team mates. Justin Logan also added an exclamation-marking try late in the game. We turn the rest of the report over to The Sage, with added supplements this week from The Hawk.
RESERVES: CW 47 (7t 6c) Westshore 36
Half - CW 21 Westshore 24
One of the better performances by our "Divvies" in recent memory. Often struggling to find consistency and game control in recent weeks, this band of brothers found a form that will serve them well going forward. The Westshore team was well coached and included some big bodies in the forwards and fast backs on attack. In the CW red zone this size and pace was hard to stop…..although there were a number of goal line stands that impressed all in attendance and fended off a resilient Westshore pack. That conceded to the home team, the visitors were up for the challenge, and then some, on this night under the lights. The CW lads were equally fast paced, expansive and attack minded. There seemed to be new life in the Divvies backs as they set up deep on attack and flared wide, taking the gain line again and again. Starting on the wing, Dan Griffiths had a break out match with two tries and many forays into the home team's back line. He was awarded the Player Hard Hat award for his two-way contributions. Quinn Horton (two early tries in the game to set the tone), again created havoc with big carries as other forwards fed off his hard work. The halves, Howes and Alex Kanty showed good combination, creating their own space as well as setting others off to make ground. From the full-back spot, Angus Boyd-Porter had an outstanding match on defence and attack. From the bench, young prop Tristan Swanson showed great improvement and Mike Crawford back from injury, reminding all just how much he can contribute. With Burnaby coming up, the selection challenge for the Coaches will be significant after this effort from each player.
PREMS: 50 (8t 4c) Westshore 12
Half - CW 28 Westshore 0
The lads came out on fire and kept it hot for eighty minutes, no letting up nor slowing down – a cathartic performance to erase the bitter taste of last week's heavy defeat and a "getting back on track" if you will. The score differential was a bit surprising to this pundit as the Westshore squad was loaded with quality players and supported by solid coaching. In spite of this fact, both in open and set play, the visitors were a handful. The ball moved from side to side at a pace that was truly impressive on the dry field under the lights. Jack Sponarski was instrumental with a number of his open field carries in setting in motion some of the eight tallies scored on the night. Sawyer Herron made significant ground with each of his several carries and Balucci Kegode was sharp on the wing. Pitblado (9) and Hall (10) are showing real chemistry, influencing significant pace in attack from all spots on the pitch. 'Bam Bam' Bradley is looking much more comfortable, not to mention threatening, in the centres. At #15, Fergus Hall reminded spectators of the form he showed whilst at UVic. He was confident with ball in hand and his silky-smooth style reminded this viewer of days of yore and one, Simon Pacey (aka The Big Smooth), a man who earned many National caps. So it's rest and recover to get ready for the "Beasts" from Burnaby. Should be a good one. See you at the House of Windsor next Saturday. Go, Canada. (The Sage; with compliments from The Hawk). (Ed. A shout out to the night's officials.)


P.S. TSN #3 – 8:00 p.m. Tonight, Canada NSMT Vs U.S.A.
---