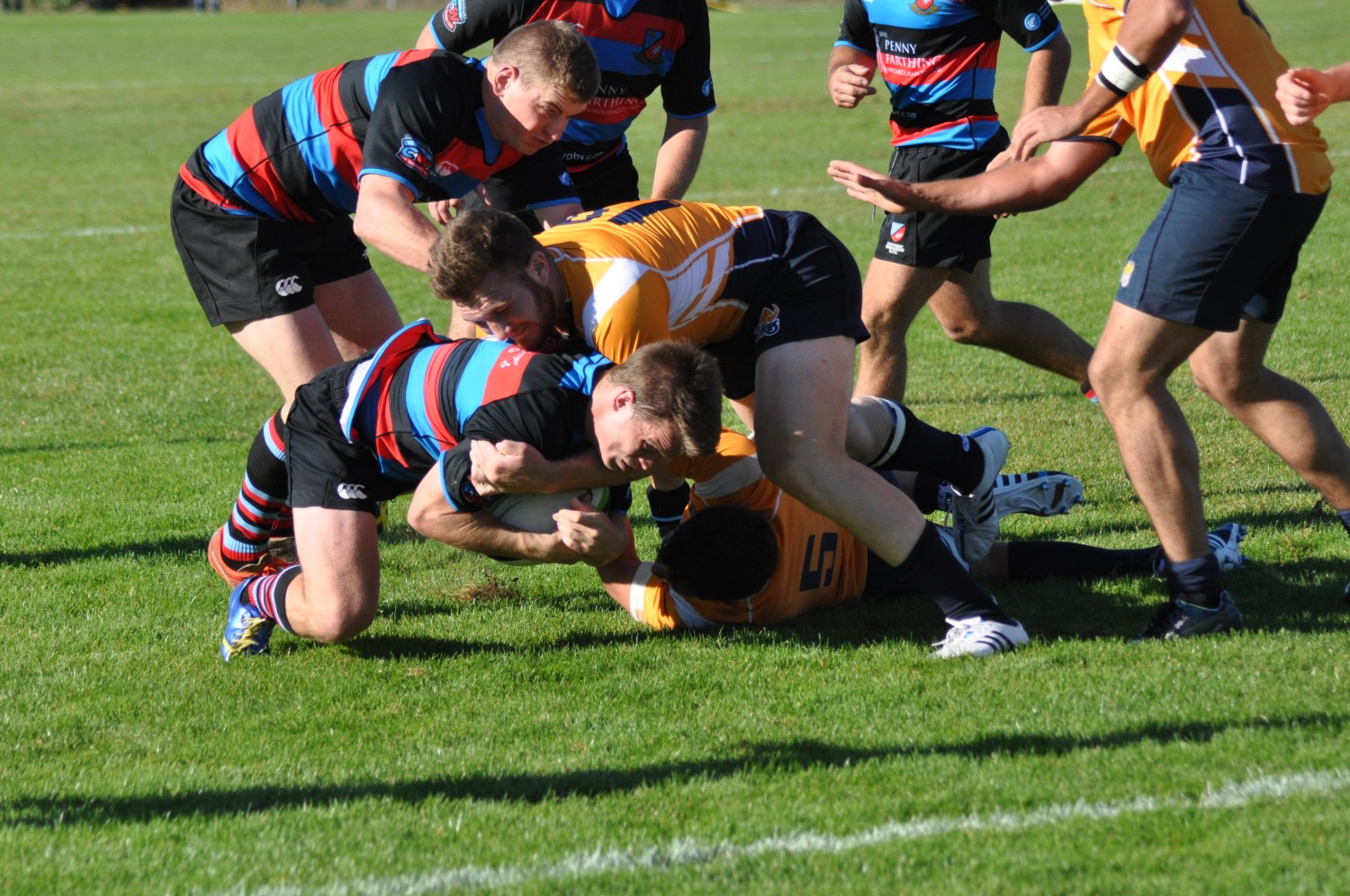 Tomorrow will be a big day for CW's three senior teams as they pit themselves against quality opponents. CW's women will be seeking to repeat their win of last weekend when Seattle visits the House of Windsor. After watching the video of last week's game, a number of aspects were very apparent. Seattle are a big team of hard runners, notably, Kala Clanton. Their pick and drive game is their strength and they also caused some havoc with the CW scrum. For a repeat performance, CW must hit up with much lower body position, running, scrummaging and tackling, than last week. The women must be totally committed and brave in the tackle. If this is the case, The Tricolour pace and continuity and clever infusion by McNally should prove too much. Last week the handling was superb under Seattle pressure and it is to be hoped that can be repeated. Last week's game was very competitive, tense and well played. Tomorrow promises more of the same. 1:00pm @ Windsor.
Wallace Field
It has been a rarity over the past four or five seasons that The Ones would be entering into a match against U.Vic's Norsemen, on a par. Both teams have five competition points. According to The Sage, the boys put on a good performance last week, the captaincy and experience of Horan being a key factor in the forwards and the same to be said for Evans return in the backs. The students have good depth as they need to keep elevating players to their Viking team and also they have good pace, so accurate backfield defense will be critical. The return of Sponarski after a solid outing with the Prems last week should also help in the contest. It is pleasing to be able to write about The Ones having a chance and their steady growth and hopefully, output on the training pitch, has been a nice revelation over the past three weeks. Put it all out there, boys!
Premier Men
Jason Allen and Nate Oliver return to the squad this week, shoring up a pack that has had a couple of go-rounds with the Vikes this year and is of quality enough to pull at least a stale-mate, or better yet, gain an edge. The addition of some controlled mongrel would not hurt the cause. Two of the last three games, the forwards have been in a good position in the match, only to suffer the indignity of a yellow card, so discipline in this one is a must. The students will no doubt have Bradley but will be missing big unit, Chisholm. Aussie, Williamson another big unit will "tail up" and be flanked by Nott and Miller both playing good rugby. We will see Mac Bos and Chapman once again in the FRF and Jeff Nishima-Miller will be on the flank. Add these to Morgan Tate, Joe Erlic and Jack Nyren and The Tricolours face a good CW-bred contingent and would love nothing more to lay the wood on these guys. In the previous four games, CW has been very close in two and lost the plot somewhat in the other two. Crossland is back at #10 and in this pundit's book had the edge on Bowd (absent on ARC duty) in two outings. It will be critical for CW loosies to get to #9 (captain, Pitbaldo is a crafty player) & 10 to create pressure and make the link shaky. The match will no doubt swing on CW's ability to harness the speedy UVic backs, Stewart being foremost and to be able to go the "full eighty". CW will have its share of ex-Vikes in the backs, led by Dougie Fraser, Keenan Horton and Dave Morgan. Perhaps on paper it might seem to many BC rugby types to be a foregone conclusion but in this pundit's opinion, a close match would not surprise, following some very good patches in recent games. A touch of luck and you could well open your score, boys.
The CW day will culminate with the Annual Fun(d)raiser Dinner – a sold out affair.
Doors open @ Victoria Golf Club at 6:15.
---