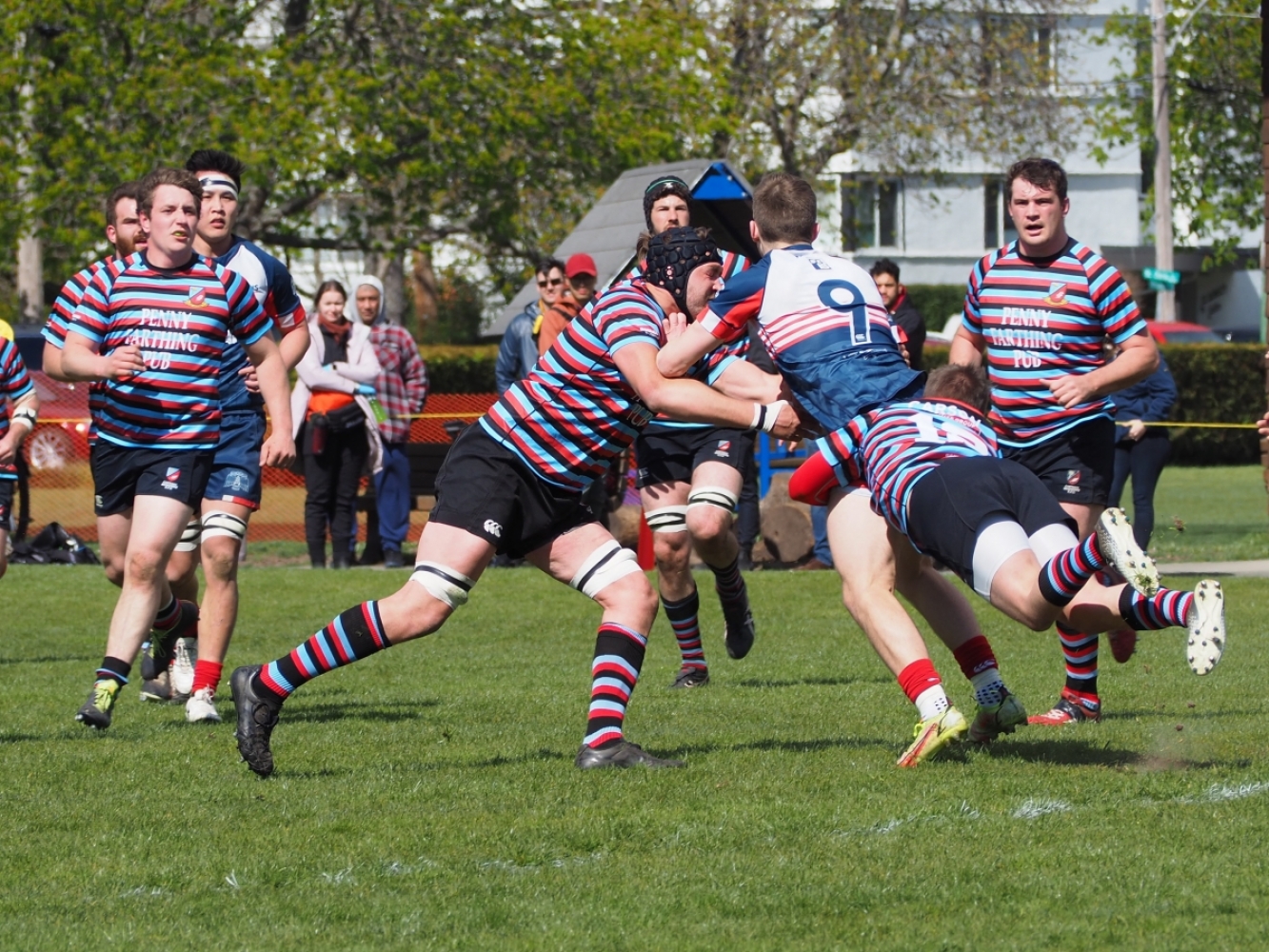 Today's BCRU action pales in comparison to the memories of last night's Women's RWC Final! Super enthralling action, it will go into the vault of Great Games in my books. The contrast between the two game plans was so obvious from the start and both styles would have their proponents – ultimately playing to that particular group of players' strengths, with a good measure of rugby fortune thrown in. Arguably, the best team won after both had periods of ascendancy. 45,000 in attendance did the game the honours it deserved.
The battle for the bronze had Canadian fans glued to the tele. Unfortunately for Canada, France had an almost faultless first half. Canada had chances to counter from frequently kicked balls, however the back three seemed quite indecisive. In return, Canada's kicking game under pressure was hectic and erratic and neither space nor chase bore fruit. The second half was much of the same, twenty-five minutes elapsing before any serious Canadian questions were asked. I thought Coach Rouet was rather harsh with his "no-show" description. His charges showed but appeared to lack energy or options planned, having left nothing in the tank after England last week. On the day, it was a French team that was too strong and too good.
With a mere eight months preparation against one of the three professional teams in the competition, Canadian efforts were extremely commendable. In conclusion, it was an amazing campaign for the Canadian Women. I congratulate you all and thank you for a performance of which all Canadian ruggers can feel very proud and happy. Well done.
Back to Jericho today. The CW Men travelled to Vancouver to take on UBCOB Rippers and Ravens. In the curtain-raiser a plethora of points was posted in the Rippers favour, to no avail as they ran out of props, resulting in uncontested scrums and automatic points forfeiture. The outcome in the Visitors favour was the first registered "win" for the season.
The main game also featured a host of points, 98 in total and 13 tries. We don't haver any specific reports nor news of who the big gunners were, however, the hosts came out on top, 66 – 32. CW Prems are now 1 – 2 and face a winless Burnaby next Saturday at The House.
---