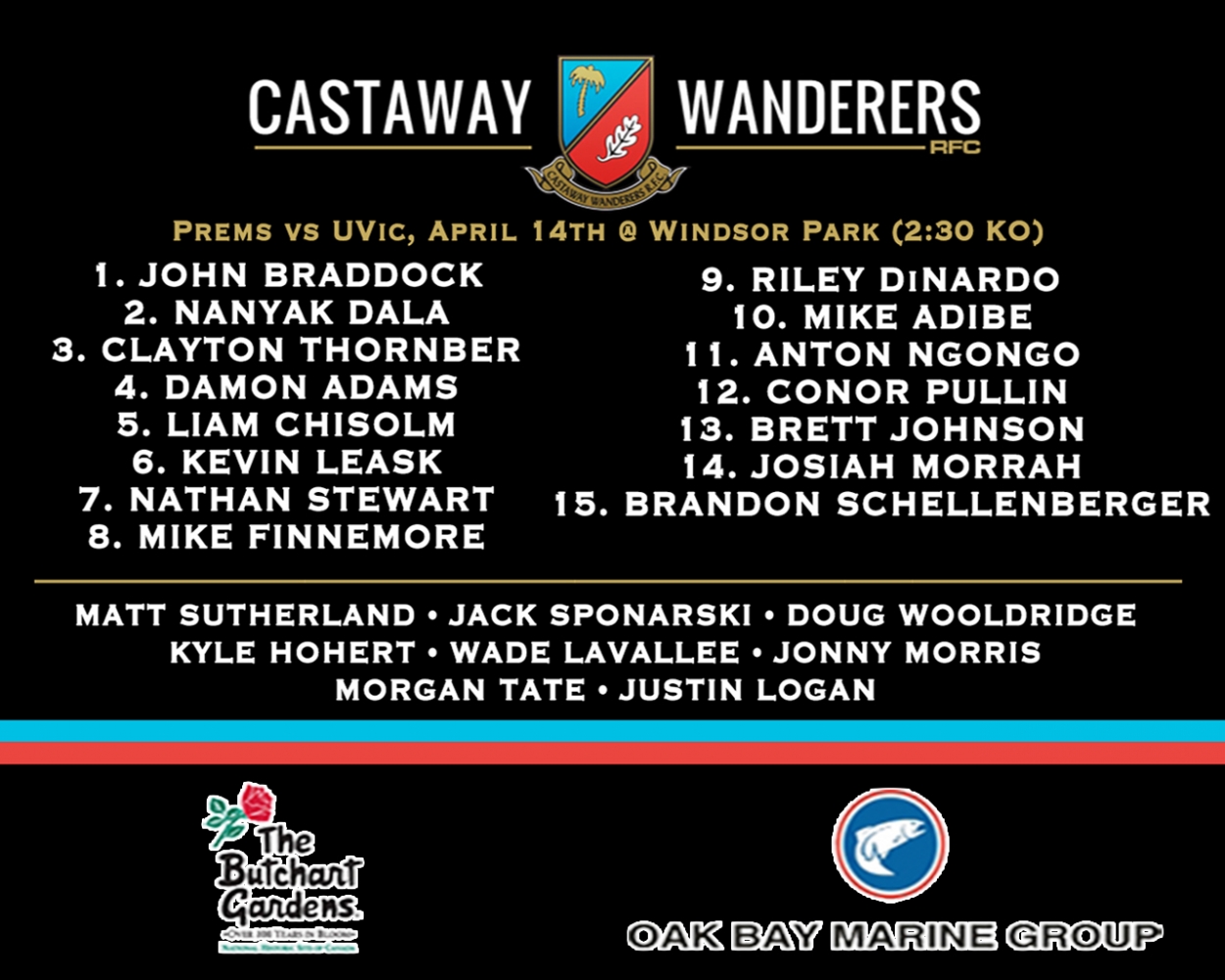 The 2017 - 18 BCRU League play season comes to and end tomorrow at Windsor Park when U.Vic visits, to take on the hosts, CW. The outcme of the Premier match will also determine the winner of VIRU play for the Barnard Cup, top Premier club on the Island, currently held by JBAA who toppled CW last year.
U.Vic's Vikings come into the match gunning for their eighth consecutive victory and fighting for their playoff lives. On the other hand, CW have qualified for post-season action but cannot afford any complacency as this is time for sharpness of execution and continuity. The main game will be preceded by the Reserves, U.Vic's Norsemen with a 12 – 5 – 2 record Vs CW's 9 – 10. An upset win would assure the Divvies of their spot in the playoffs as well. CW's Premier Women are on the road to Burnaby, the outcome, not statistically significant but a momentum builder for the playoffs for both clubs, Burnaby winning convincingly, last time round.
The Vikes bring a core of boys who have worn the Tricolour, namely Mac Bos, Gav Kratz, Ethan Hager and Brennig Prevost with Mostyn Findlay on the bench, at the Premier level and Callum Masterton and Jonah Hall with the Norse. U.Vic is currently boasting a rugged pack that has been the foundation of their string of wins. Mix that with a strong half back pairing of Pitblado and Dowd and some real speedsters outside and you have a very balanced and lethal combination. CW are no slouches either with a young group of speedsters to match, youth and pace aplenty on display should lead to a very enjoyable afternoon of rugby. CW will hope that its experienced FRF combo of Braddock, Thornber and Dala will gain ascendancy and on that they can grind out a narrow victory. Chisholm, possibly in better form than his UVic days, Leask and Stewart will all be keen to show Coach Tate that their rugby learning has not only continued but enhanced. The battle between the halves, Di Nardo and Adibe and their opposites should be epic and as stated, the pace outside on display should almost be breathless. Matches kick off at 12:45 and 2:30 p.m. Go, Ceedub!
---