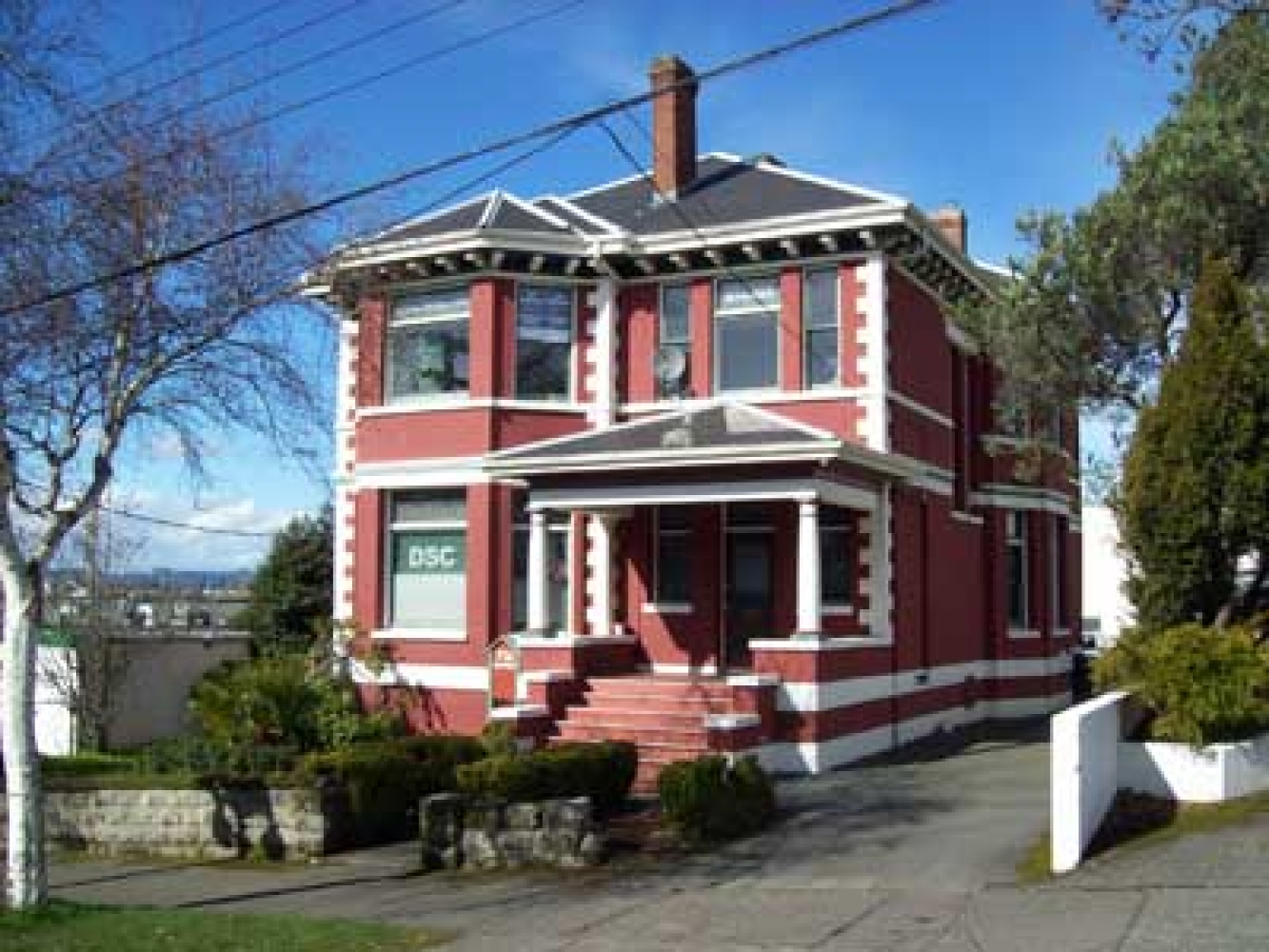 It's Saturday. Must be a rugby day! How we wish. Instead, we'll do our best to provide you with "something CW". We have had some feedback to persist with the blogs to keep a wee measure of normalcy as we continue our lives in isolation. Today, compliments of Jim Grier, we take you back some thirty odd years to the seeds of CWRFC.
In the late 1980's both Castaways RFC and Oak Bay Wanderers were struggling to have enough players to keep fielding teams and both clubs were having troubles financially keeping their heads above water. Representatives of both clubs started to meet in 1989 to see if an amalgamation was desirable and feasible. Involved at this time on the Wanderers team were; Dennis Carson, President of Oak Bay Wanderers, Doug Grey and Hugh Creighton. From the Castaways were myself, President of Castaways, Bill Palmer and Graham Hunter. We had help from Frank Carson, Nigel Banks and Paul Baylis, a lawyer, an architect and a prominent builder, as well as much input both negative and positive, from numerous prominent members of both clubs. Following endless meetings which alternated between the Oak Bay and Castaway clubhouses, we agreed to amalgamate under the name of Oak Bay Castaways.
Oak Bay Wanderers had been around for a hundred years or so and had purchased a clubhouse at the corner of Redfern St. and Oak Bay Ave. The representatives for the club at that time were; John Wenman, Mike Penn, Joseph Grosso and Ken Hibbert. In 1976 this consortium handed the reins to another group of 'trustees' for the members of the Wanderers; Paddy Stewart, Ken Travis, Stan Turner and James King. In turn, this group handed the reins to the members in 1982.
The Castaways had started playing cricket in 1965 and rugby in 1966. After occupying various clubhouses on Parry St., 750 Discovery St. and David Clarke's basement on Prospect Pl., the club finally purchased 714 Discovery Street (aka The Temple), in 1977 for the princely sum of $175,000, from two German business men from Frankfurt who owned the building. More can be read HERE.
In 1990 the newly amalgamated club, then known as Oak Bay Castaways, started play. All good so far but now the group had to make a decision about keeping only one clubhouse and that is when the s_ _ _ really hit the fan! The group looked at both locations, Discovery Street and Oak Bay Avenue to be our future home and consideration was given to location, neighbours, noise from social occasions, the renovations necessary to house a joint club, resale value of either property and proximity to home fields.
After many heated discussions we announced the decision to sell the Oak Bay building and keep Discovery Street. There was much, understandable ill feeling among the Wanderers alumni. The reasoning was sound in that the building would have had to be almost entirely rebuilt however probably the single deciding factor was that Redfern Street had a "Residents Only" parking restriction and in the evenings of club events there was a good chance that police would be called and the club be potentrially shut down due to the festivities and the occasional libation imbibed.
Oak Bay clubhouse was sold in 1993. The Castaways Sports Club changed its name to Discovery Sports Club in 1992 and is the current owner of the building, home to CW Rugby and Castaways FC.
OBC Enters the Fray
Now we are thirty years down the "amalgamation road" and most players and many supporters do not remember or do not know these origins of the club unless they have family members who were involved in the past. There were a few folk who never gave their heads a big enough shake to "get over it" which is too bad for they are the losers. The majority of the supporters embraced the amalgamation, the rise of the hugely successful Castaway Wanderers RFC which won the B.C. Championship three times from 1999 - 2002. The Temple, though distant from Windsor Park, has seen some epic functions and good times. It became a designated Heritage Building and has current assessed value of $1.28 million, so it was a good investment!
Of course, over recent years the professionalism of the game, with greater dedication to training on the part of players has led to the 'Thursday night training and a few pints' to becoming a non-entity. Similarly, the enforcement of drinking-driving laws has changed the rugby world forever and if not for the better, definitely for the safer. The rest as they say; "is history". (Chronology provided by Jim Grier, former President of Castaways RFC with thanks for research by Guy Drake, regarding the property site at Discovery Street.)
CW Women Originals




We end today's action with the following ditty from, Alistair Glegg, long-time Faithful



Avoiding the Netflix Virus

You can dabble in Scrabble or learn to play Chess,
Clear out kitchen drawers which are always a mess;

You can do jigsaw puzzles, but must take a pledge
Not to give up when you've finished the edge;

Learn to speak Russian or Hindi or Dutch,
Forget a good accent – we can't travel much;

Re-read plays of Shakespeare, or livelier still,
Lady Chatterley's Lover and sweet Fanny Hill;

Go through your address book, erasing with tears
The names of dear great-aunts who've been dead for years;

You can always try Yoga – just lie on the floor
And reach out for the toes you can't touch anymore;

If that tires you out and you have to stay sitting,
There's tapestry, petit point, crochet or knitting;

If of Scottish descent, try tossing cabers,
Or learning the bagpipes – to hell with the neighbours!

If English, perhaps you could train for a hat-trick,
If Irish, try finding a rhyme for St. Patrick;

If Welsh, as alone round your kitchen you wander,
Try writing a descant to sing to Cwm Rhondda;

The Mirror, of course, can come in very handy -
Have you seen the latest about Randy Andy?

Harry and Megan we were right to banish –
How dare they imply that they hated North Saanich?

Canadians of course have a cause made to order –
Criticize everything south of the border;

When there's nothing else there is always the weather –
Phone up and complain – we are in this together!

ALG April 2020


---