Authors of Our Own Demise?
---
---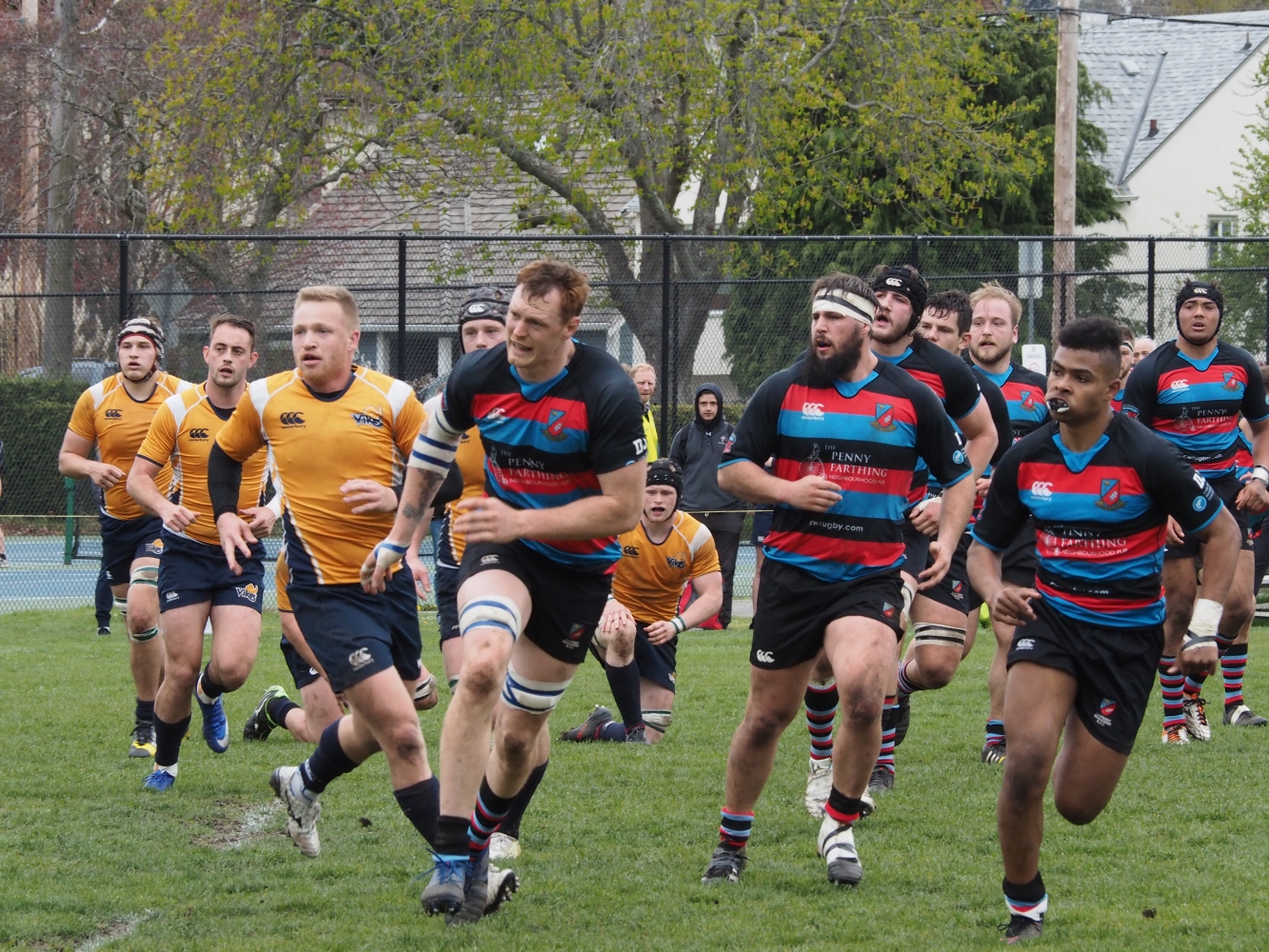 Those darn Vikings!
A word of THANKS, from the Captain.
"Last Saturday it was bums in seats, this Saturday it was boots on ground." Captain, Nathan Stewart has responded graciously on behalf of the club's players for the generosity of CW's patrons. Yesterday, our two men's teams brought their best games but on the day, just fell short, losing to the Norsemen, 28 – 30 and the Vikes, 31 – 32. CW has finished amongst only five clubs who have two teams in the playoffs, somewhat of an indication of the depth of the programs at these clubs. I use the "somewhat" advisedly. If it was any consolation, the Prems did win the Barnard Cup on points differential, symbol of VIRU supremacy but probably little solace based on the day's outcome.
Let us briefly go to the BIG picture. This past week, Rugby Canada has announced the increase of players' dues for those Provinces playing "summer league" and for B.C in the fall, by an amount of $20 (all of Canada). The above gratitude is indicative of the struggles and creativity that clubs need to show and develop to operate with heads above water. R.C. has stated that the fee increase is in the support of its NSMT in its current "emergency" i.e. the need to qualify for the 2019 RWC and ensure the continuance of grants from the World Rugby body.
As the reader can imagine, this has created plenty of controversy, questioning and criticism with virtually no support from the hundreds of postings to; https://www.facebook.com/RugbyCanada/posts/2542162265795734 The majority of the points raised could be summarised as follows; the process and communication; gender equity of expenditure; laying the solution on the backs of youth where it is the grass roots that needs the resources; can we not go to our sponsors or recruit more sponsors (Ed. Or are we ambarrased about our product?) and a superfluous number of staff. This all came under the header of; "The Canadian Rugby Community Steps Up to Help Canada Qualify for RWC 2019." I guess the responses touched some nerves, for in an effort to assuage some of the damage done, an article entitled; "Additional Information Regarding the National Players Dues Increase" has been posted to the Rugby Canada site! I will leave the content for the reader to make their own conclusions and the catch that all of this is not assured to be a "one off" increase adds further fuel.
FOOTNOTE: It was hoped that we could "brag" about our Women winning the bronze at the Commonwealth Games but that did not come to fruition either! The Men went 2 - 2 and "out" in pool play, in all and sadly, not great times for Canadian rugby.
The writer now goes to don sackcloth and create ashes whilst viewing the tape of the Premier game to examine just how those last 17 UVic points were scored in ten minutes. Report to follow! (And a huge "my bad" shout out to Aiden Cole, not recognised in pre-game blog as a Tricolour. Aiden played four years of age grade and ended as a member of one of Spenny's winning B.C. U18 Championships teams.)
---