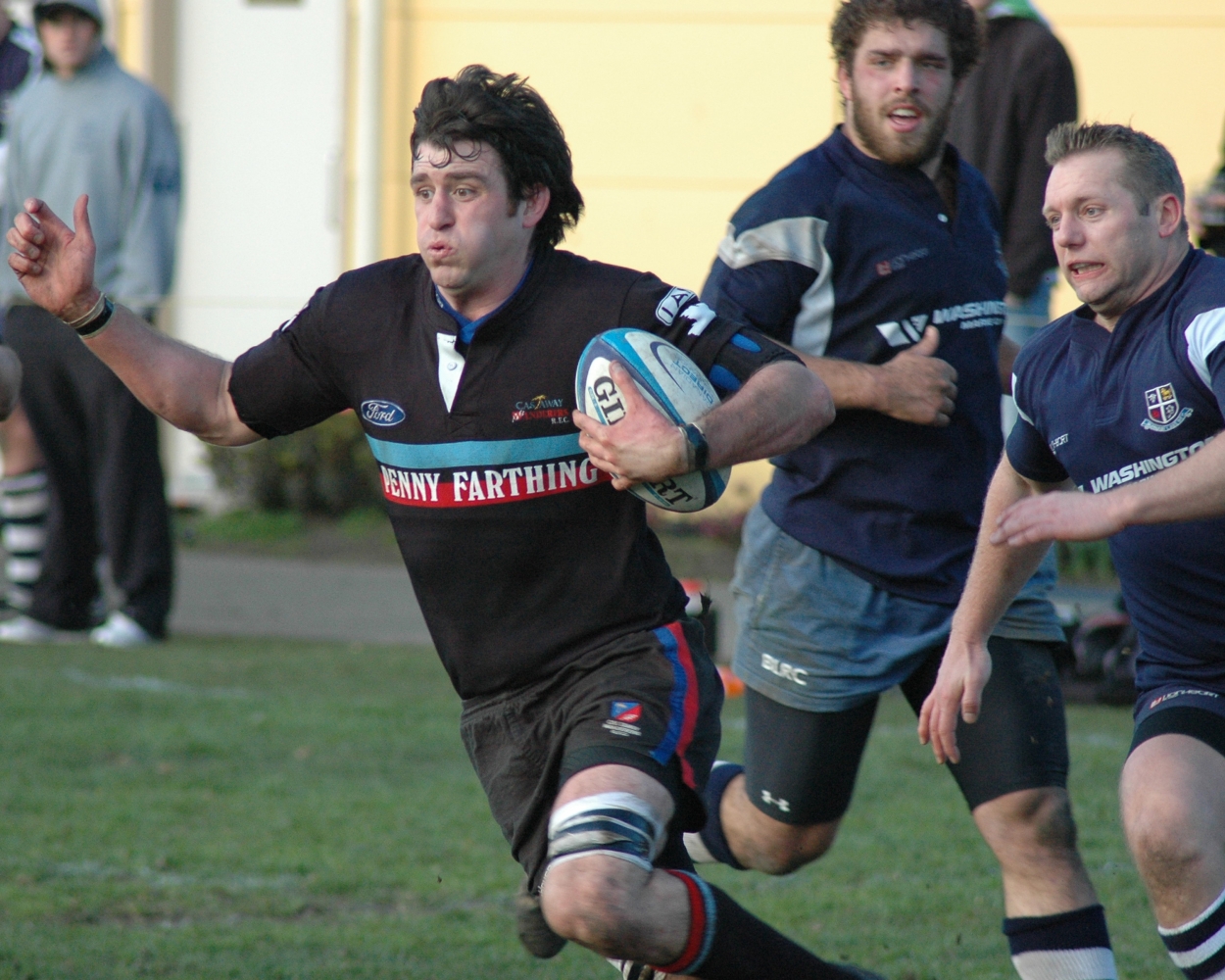 CW's President has released the following presser, relating to club coaching for the coming season;
VICTORIA – Castaway Wanderers Rugby President Matt Gordon is pleased to announce Ken Goodland is returning to the club as the Senior Men's Assistant Head Coach and the club's forwards coach. Ken is very well known to CW with more than a decade of player, coach and board member contributions.
"Ken brings exceptional rugby credentials to CW and we are thrilled to welcome him back to the club in a role that we believe will make all of our teams better," said Matt Gordon, President of CW. "The goal for our senior teams is to compete and win championships and with Ken joining we think we are taking another step toward achieving this goal."
Ken Goodland's rugby resume includes National Men's Team caps (both fifteens and sevens), three BC Premiership Titles and four CRC National Championships with the Rock. Past coaching experience includes the Castaway Wanderers U16 team, both the U20 and senior men's Crimson Tide and the senior men's BC Bears. Ken's most recent position was with Rugby Canada as their Coordinator of National Player Development and Talent ID.
"As a club we are always looking to continuously challenge ourselves to improve every single year and we believe Ken will help us do just that," said senior men's Head Coach Scott Manning. "Ken will not only push our players to be their best, but also myself and the rest of our coaching staff and we are really looking forward to working with him and seeing where we can take CW this year."
"I'm very pleased to be returning to CW and excited to build on what Scott and the staff has done over the last few seasons. The club holds a special place for me and I'm thankful for the ability to give back now as a coach," said Ken. "I am passionate about helping players reach their potential and developing the next generation; and winning championships!"
Ken will work closely with Head Coach Scott Manning, our 1st and 3rd division coaches as well as the women's and girl's junior coaches with a focus on developing CW players in the forward positions.
The Club is fortunate to have almost completed its coaching slate for the coming season.
Senior Men Head Coach - Scott Manning; Assistant Head Coach (Club Forwards Coach) - Ken Goodland Men's 1st Division Coach - Roger Robinson; Islanders Coach - Matt Gordon
Senior Women Head Coach - Jess Dovanne; Associate Head Coach - Julien Canet
U19 Boys Head Coach - Spencer Robinson; Assistant Coach - Roger Robinson; U19 Girls Head Coach - Olly Winser; U16 Boys Head Coach - Kapi Vataiki; U14 Girls Head Coach - Ed Knaggs, Assistant Coach - Aaron Cook; U14 Boys Head Coach - Shane Muldrew, Assistant Coach - Max Freund; Minis Head Coach - Erin Vipond.
Other areas where CW players and recent grads are featuring at present in the Canadian rugby picture; Women's U20 Nats. This team has recently been announced to compete in the Tri-Nations Cup against the USA and England in Halifax in early September. The selection features women mostly playing with Canadian University sides. From CW and Queens University, Sophie De Goede has been selected. Good luck, Soph.
Whilst with U20 sides, the Men's U20 team is currently undergoing a camp at Shawnigan for selection of the Canadian Reps to go to the Junior World Trophy in Portugal at the end of the month. Current CW players in camp are; Brandon Schellenberger, Ben Newhook, Nick Carson, Josiah Morrah and Lockie Kratz. Recent club members; Gavin Kratz, Brennig Prevost and Ethan Hagar, all at Uvic are also competing. The club wishes all of the lads the best as they strive to go to the next level. Go, Canada!
The Senior Men have also announced their selection to travel to France in a few weeks to play Castres and Clermont as "warm-up" preparation for RWC Repecharge playoffs with Germany, Hong Kong and A.N.Other. CW's Dobravsky, Fraser, Barkwill, Povey and DJ Sears have earned the honor. Best of luck to the men as they work towards this very critical moment in Canada's men's rugby – the necessity to qualify for the Big Dance!
Finally, tonight at Klahanie Park, North Van, home of the Caps, the B.C. Bears take on the Prairie Wolfpack in a critical re-match for the CRC title, the Bears being defending champs. CW will have Nathan Stewart and Dustin Dobravsky on the flanks and Doug Fraser in the centers. John Braddock will come off the bench to provide tight forward impetus. Best of Luck, Bears.
---