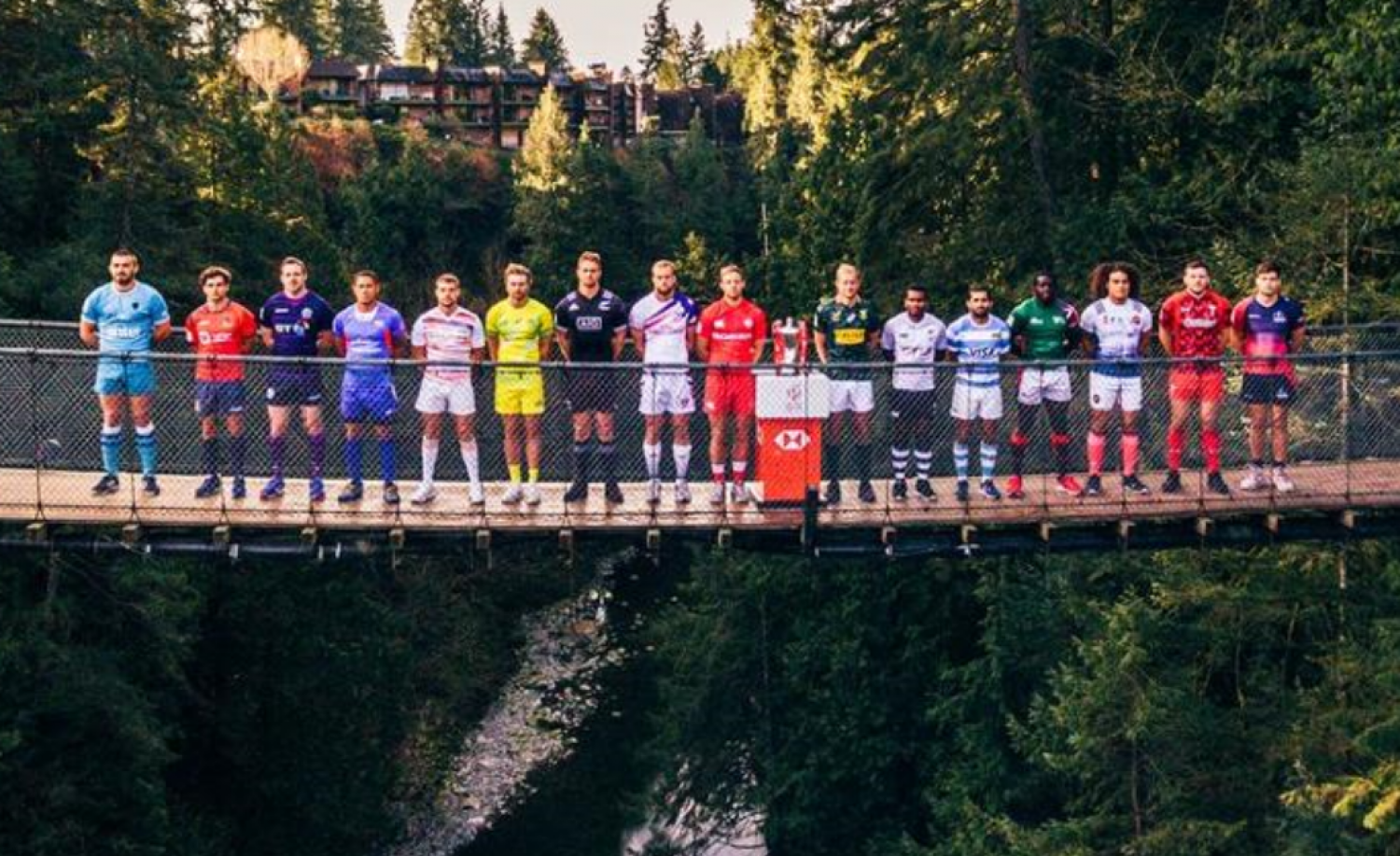 7's HEAVEN – Here's to all the lucky ones making the trek to see Perry Baker in the flesh this weekend! B.C. and Vancouver Place are well prepared for over 70,000 fans attending the Sevens show this Saturday & Sunday.
In conjunction with the Men's Sevens, will be the Canadian National U18 Men's and Women's Sevens, with the Finalist playing in the big show on Sunday. CW congratulates; Jarvis Dashkewytch, Lachie Kratz, Tom Abercrombie; Amelia Gordon, Maelle Reed, Brittany Gardner, all selected for B.C. teams and five of the group getting their start with the CW Mini Rugby and Age Grade programs. Yesterday, the Men went 2 – 0 and the Women, 2 – 1. To all players, B.C. Youth and Canada Men, CW wishes you every success.
Read in the Raven's game report of their upset to UVic last weekend and that two of a number of the Vikes standouts were former CW Juniors – Gavin Kratz and Brennig Prevost. The writer states; "Kratz appears to be an old school hard man lock while Prevost is a skilled player very comfortable kicking, passing and reading the game. Both had a big impact on the game." Gavin scored a brace and Brennig has scored four tries in his past two games. Great to read of the continued development of these young men.
CWRFC AGM. We offer a belated apology on tis late notice. Yet again, the AGM was cancelled last night and is now scheduled for March 22nd @ 8:00 p.m. @ The Temple. Go, Canada.
---