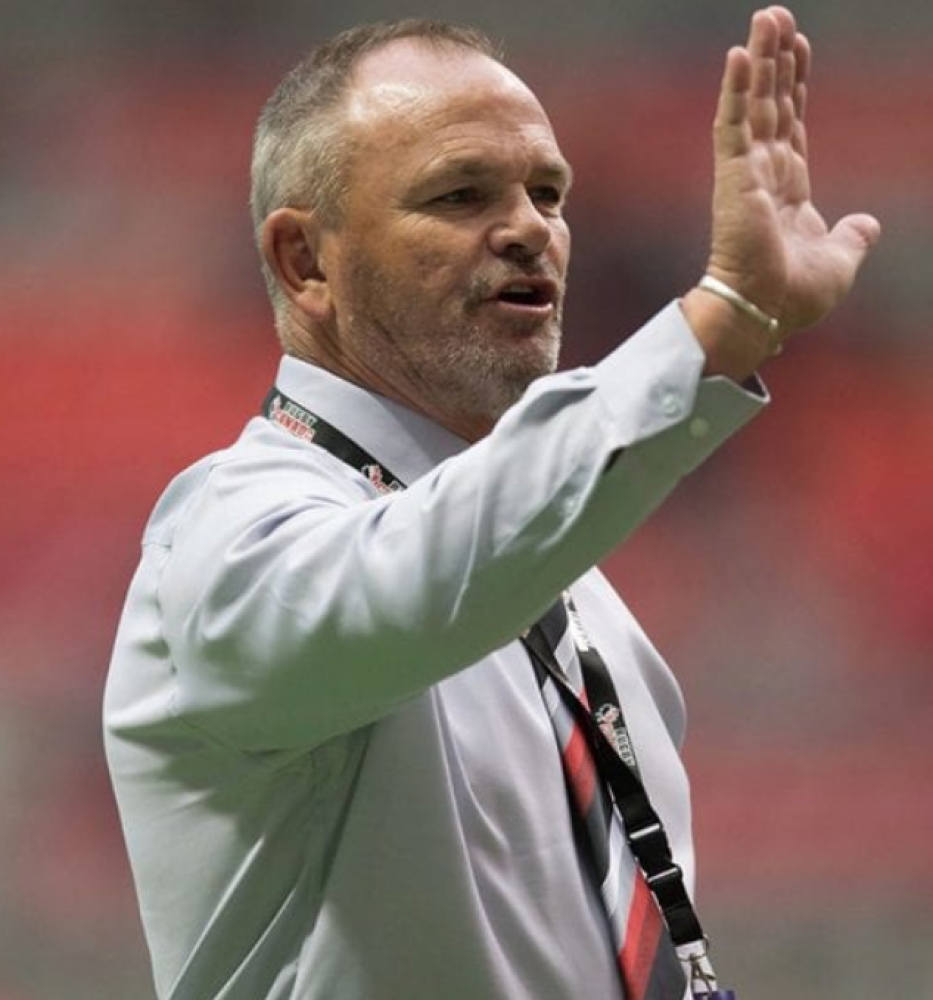 Adios, Canada.
In a release yesterday by Rugby Canada, we read of a number of outcomes from the recent program review, to be implemented immediately for the NSMT's XV's. Salient points could be synthesized as follows; the addition of a "High Performance Director (responsible for both men's and women's programs); a new Full Time Men's Coach – Academy; a new Head Coach; a qualified Sports Psychologist; additional technical staff – a senior Forward Coach, supported by Mike Shelley (Scrums); additional Backs Coach, with one of the aforementioned needing to be an experienced Defensive Coach." All of this as well as expansion of the Centralized (Domestic) Program based at Langford. WOW!
Where to start with this? Expansion of the centralized program is fine if players actually get to play rugby! In this writer's opinion, a major fault of the CRC to national Team pathway is that basically, domestic players only see the vying for positions, one time per year! This should be occurring on a weekly basis, along with "their daily training environment", with a simple solution being suggested on this site before. The increased number of coaches, causes me to ask; "Show me the money!" I question the efficacy, for example, of the increased responsibility of Mike Shelley as "RCCP Coordinator and coaching assistant in the increased capacity", as being nigh on an impossibility given his recently announced appointment as Director of Men's Rugby (Westshore RFC)!
Finally to "ensure the best players….be they 7's or 15's carded" are eligible for the upcoming Uruguayan Qualifiers is meritorious, if indeed overseas clubs will release players. Dare one hope all or ANY of these positions might include a Canadian? It could be said that Anscombe's failure was in no small part due to limited available talent. All the more reason to 'shop local' for these Honcho spots– someone who understands our Canadian situation and can convince the Board the need to implement ways to intensify home competition, a good starting point vs. players getting limited field action off overseas pines.
Anscombe, while not surprised, reacted to the news with disappointment and anger. "At the end of the day, the team is only the product of a system and the system is (broken)," he said in an interview Thursday. "And no one's doing anything to improve it. What are we doing in this country to help the athlete? And the answer is absolutely nothing." A straight shooter, he has consistently argued Canada is up against it in the rugby world because too many of its athletes are not playing at a high enough level and are not conditioned to compete on the international scene. It was a blunt message that likely did no go down well with the players in question.
This pundit for one, will watch with interest the path that will be taken.
WHERE THE HECK IS JACK?
Sponarski has gone about as far away from us as he could! As his first season with the University of Western Australia winds to an end, we take a look at what has gone on in W.A. Uni is in eighth position in the ten team Perth League with a 7 – 10 record, (reserves 8 and 9). Jack has suited up for some Premier games but is shown in club photos with the Reserve side. Jack would have received some valuable defensive coaching from Head Coach, Steve McFarlane a former "Leagie" with Sydney's Eastern Suburbs Roosters, in the late 70's – early 80's. It would make a good read if one of our lads who is in touch with him could suss out just how the experience – rugby and otherwise has been. 'onya, Jack!
ON THE HOME FRONT
A doff of The Ruggernut's cap to CW's Shaye Tudor who captained her Canadian U18 team mates to an eight-try, 58 – 12 win over the U.S., earlier in the week. Yesterday the Women's U20 team Vs U.S. occurred with CW's Gabby Senft starting at #8 and Jenn Appleby off the bench being part of a seven-try, 45 – 24 victory. Well done, ALL.
We laud Anton ('The Magician') Ngongo once again. During the week Anton's selection to the Canadian Men's U20`s team to play in the Junior World Trophy competition later in the month, was announced. Canada will play in a Pool with Namibia, Japan and Chile. Go, you good things!
NEED A FIX???
Super 18 Final – RSA Lions Vs NZ Crusaders. TSN 1 – 7:00 a.m., Saturday.
---