...... and now for The Rest of the Day
---
---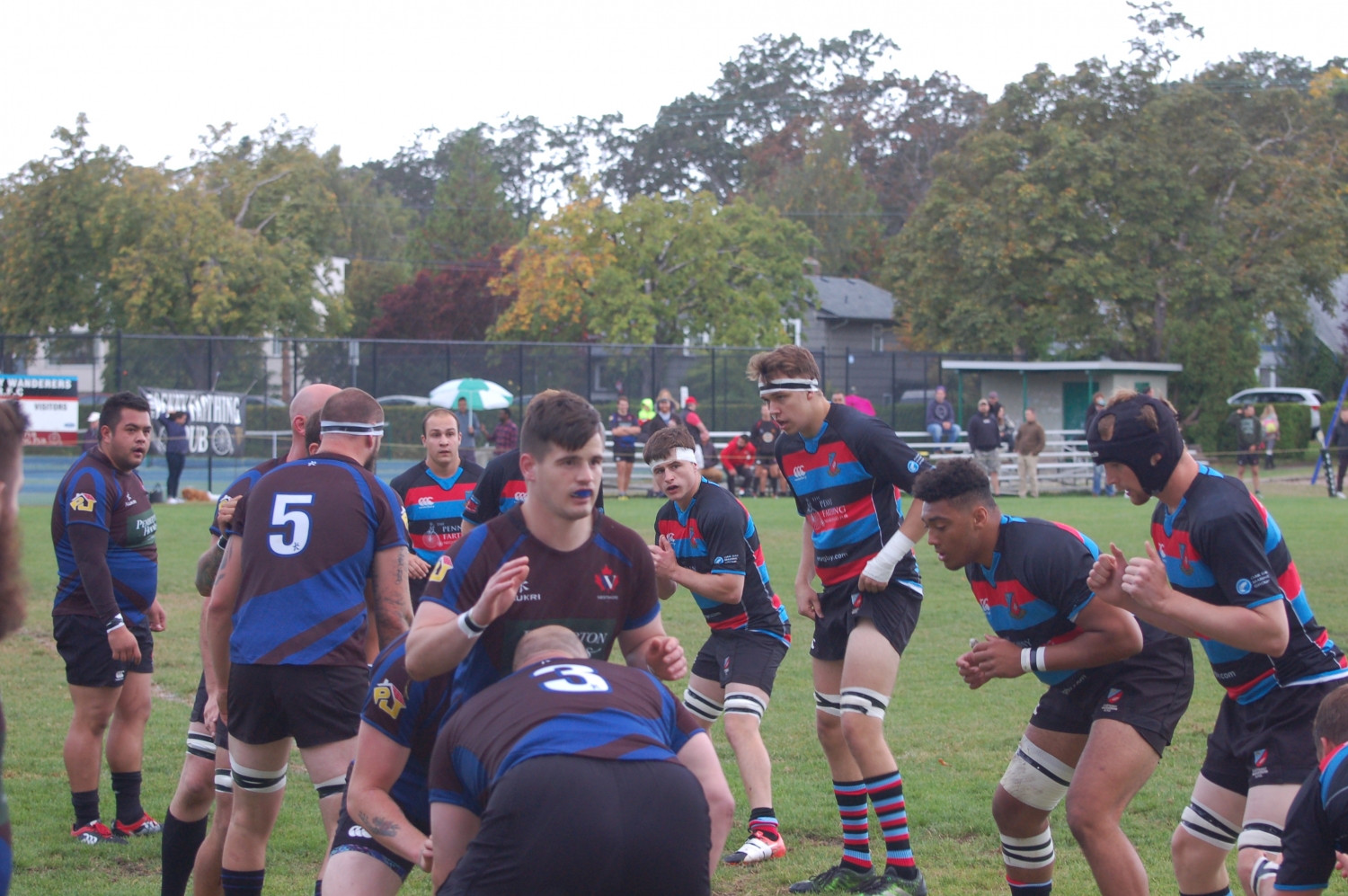 Premier Reserves. Men. Westshore 20 CW 17.
After leading 17 – 12 at the half, aided by tries from CW "Mini grads", Mike Makaroff and Brendan Schellenberger, the Reserves let this one get away. They will, no doubt rue missing the opportunity. In the waning moments they made three thrusts within 2m, a third one over the line, rejected and finally a knock-on, with the line wide open. An early loss of prop, Howard, forced Heppy into service for an extended spell. In the later stages when further replacements were made, the chemistry went awry. Credit to the victors, both teams now having 2 – 1 records. Player's M-o-M, flanker Kelton Dawe, gets our nod as well. The Reserves will have to develop adaptability as composition changes will forever be so throughout the season. The phrase "stepping up" has to be the catch cry. Nice job by Sun Van, M-i-M, thank you. Next up, Caps at home – always tough.
Women's Premier. Westshore, a whole lot CW 5.
In the pre-game write up, we mentioned one blowout in the past between these two clubs. Well, this was #2, Westshore walking away with a high-scoring outcome. Missed this one but did hear that substitutions were sparse as the first-stringers flexed their muscles, honing their game for future occasions. Did watch some forty minutes of video and CW ladies tackled a bunch of National team and former Nats, til the end – the lesson won't go astray. Well done to Westshore, looking again to be the team to beat.


VIRU Div. 1. CW Islanders 33 Westshore 22.

Again, hats off to both clubs, fielding three competitive senior men's teams on the same day is no mean feat. CW fielded a meld of age and youth, led by Noa Molia – a man who has played at prop in at least one CW game every season for over 25 years! At the other end of the scale – minis to juniors, Lachie Kratz, playing on the wing, notched a hat-trick in the late going – heady stuff for a seventeen year old. Well done, Islanders. Thanks to the day's officials.


Lachie in full flight
---