An Opportunity for Redemption
---
---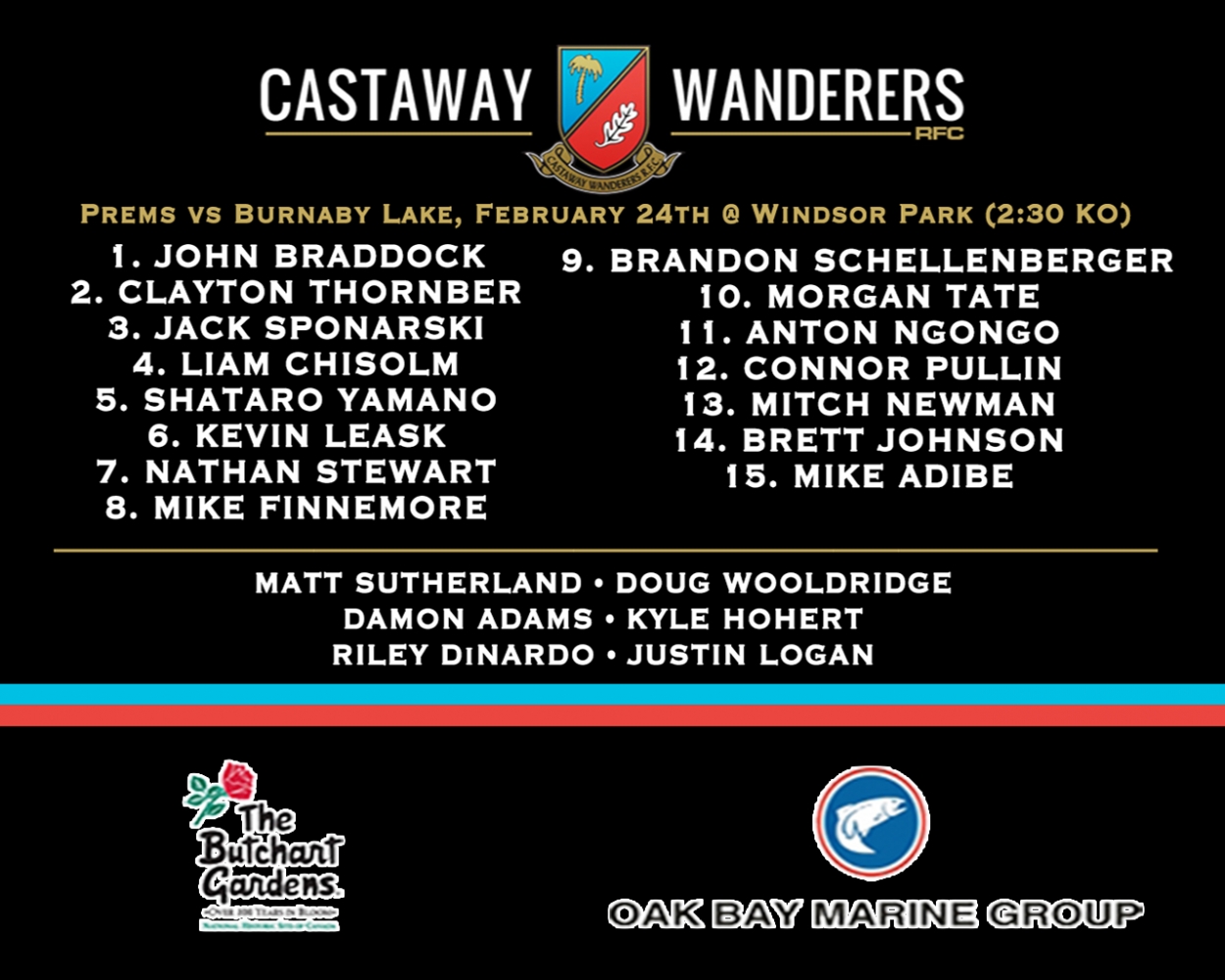 This Saturday, the Reserves will play the curtain-raiser at Windsor at 1:00 p.m. Burnaby lead the competition ladder, scoring a mammoth 502 points. Last time round, there was a thirty point differential between the teams. The Home venue will make a difference but the Lakers are a very good team with dominating forwards and explosive backs. Their cohesive attack is always good value. With CW needing to "promote" their hard-core reliables, would it be fair to say; "within two tries would be well done?"
With Burnaby travelling to the Island for the second consecutive week and being somewhat chagrined, no doubt after their loss in an upset to UVic last week, they will be in a mean mood. Burnaby and CW have waged some memorable battles in recent years and there is plenty of respect amongst these warriors. Chris Assmus will be the M-i-M, fresh off a very good display orchestrating the U.S.A. Vs Chile ARC match last weekend. Chris will take no nonsense from the many experienced and grizzled campaigners on the pitch on Saturday.
Last time round, CW led 15 - 12 at the half and went on to a 22-17 lead and then fell, 22 -24, leaving key points on the pitch with an 'easy' missed penalty and a "winning" try deemed to have been knocked on. Burnaby have 52 points and CW, 51 in the competition. Burnaby have allowed 275 points and CW, 282 and both teams will be missing key players. Burnaby minus Cejvanovic and Luca; CW without Dobravsky, Polson, Fraser and Povey. The CW selection remains the same as last week's starters with Leask coming in for Sutherland. We have lauded the CW men who have 'stepped up' in recent weeks and Saturday won't be the occasion to not answer the bell! These players have grasped the opportunity and shown us their abilities and worth. Burnaby also has some names who are probably Reserve regulars but the forwards, led by Gough, Rockson and Govorchin will be the usual "handful" and there are plenty of names in the backs unknown to this writer however, Gotegote is there and he always strives to leave his mark against CW!
Over at Carnarvon, the Women's Prems will be against Seattle at 12:45 p.m. (this time is unfortunately a conflict with men's matches). The women this year have given a wide range of performances and with 12 comp points, sit in the cellar with Seattle above with 23 points. Last meeting, Seattle won convincingly, 47 – 19 however, traditionally, they have not been a good travelling team. Is there hope? Betcha there is. Late-breaking, Zussman is on for her first appearance this season as is Marchuk, both ladies always a treat to watch, so hopefully these marquis players will attract spectators to Carnarvon.
---