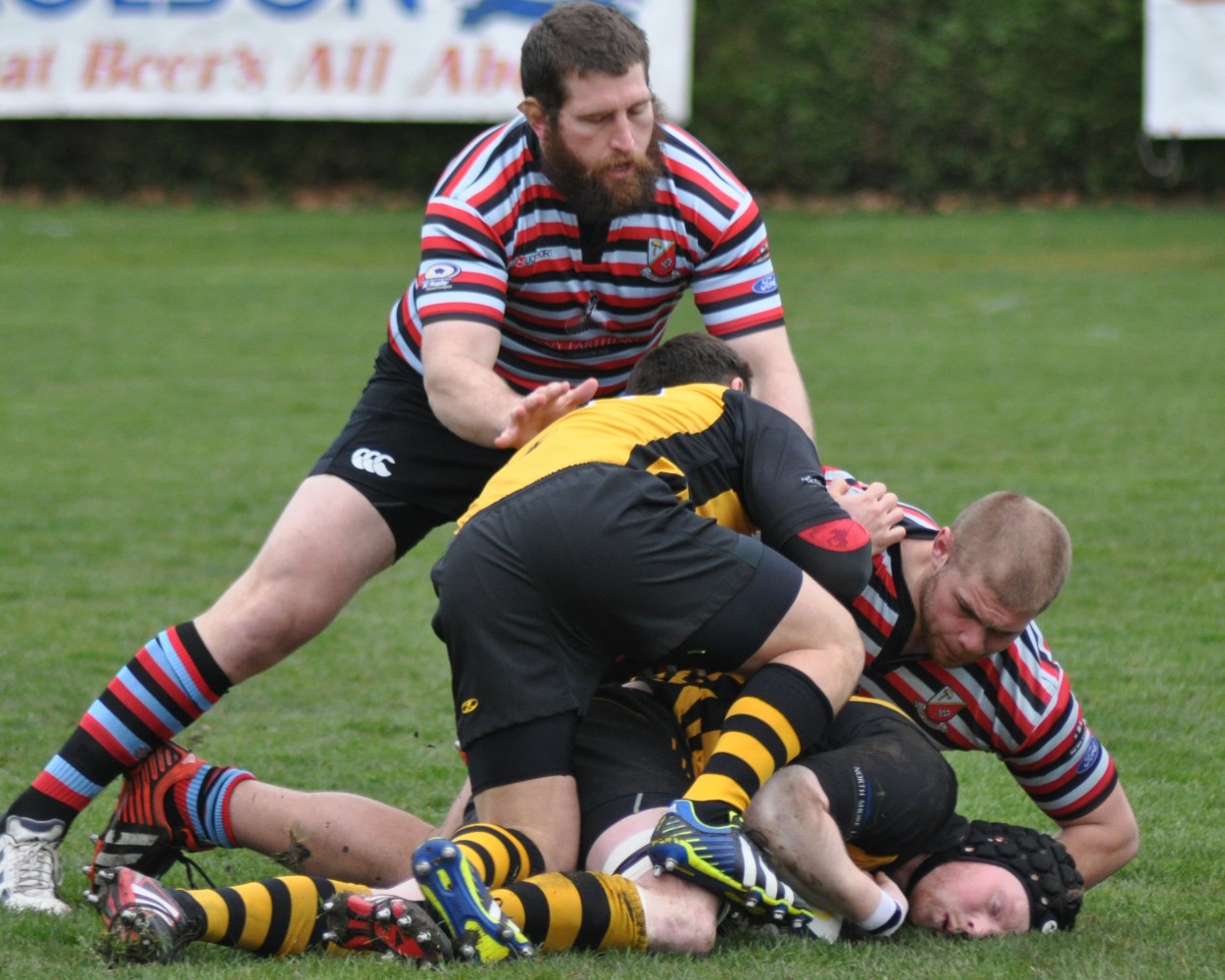 Professional team mates.
Ilnicki Inks Contract. CW's Jake Ilnicki has become the third CW player to sign a contract with the fledgling, PRO Rugby League. Jake joins Hubert 'The Moose' Buydens and Phil MacKenzie with San Diego. Ray Barkwill has inked with Sacramento and will play in the league opener against San Francisco on April 17th. Sacramento will have Nick Blevins playing in the centers along with Kiwi and noted All Black, Muls Mulaina, an experience that can do nothing but improve the play of Blevins. Best of luck, Jake.
NSMT Contracts Coach.
Rugby Canada has announced its selection of the new NSMT, Kiwi, Mark Anscombe. So, another Kiwi at the helm. This writer will not go into the issue of Anscombe's recent departure from his coaching assignment with Ulster. Suffice to say, CW wishes the man all the best.
As a pundit, it was rather interesting to note a topic in a recent, "conference call" with RC and Canadian rugby press-types, where Anscombe stated; "The gap is too great from club rugby in Canada to international rugby". For clubs across the country, but specifically in B.C., this is not heartening news despite its reality. Recognised, it is NOT the National coach's job to unify the pathway, rather the National body and the Provincial Unions. Ne'er-the-less, it is the clubs that will ultimately provide the players that can pursue the pathway and to hear what might be deemed as a snub, does not set the man on a solid footing in the eyes of many. Where else will the players come from?
The final comment from this writer relates to the centralisation of players at Westhills. It will be interesting to see just how this unfolds. With rumoured increased funding for XV's, the garnering of players to be assembled locally may be well and good but with such a bounty of resources available, an "assembled side" to play, even at an exhibition level, in CDI would be so very disparate that the exercise would achieve little. On the other hand, if players were to be dispersed via "draft" amongst ALL B.C. clubs (mainland players going over on Thursday afternoon and returning to Victoria on Sunday), play against each other and return to train together, it might be such that a win/win could be created. I would suggest this might even increase interest and support at the club level, both of which are noticeably waning.
Enough said. I reiterate, personal best wishes and I know I can speak for CW with this comment. (Pov's expressed by this pundit are not necessarily those of CWRFC).
FOOTNOTE:
Jamie Cudmore has just been announced as player-coach of Oyannax, a few miles down the road from his current Clermont club. We wish Jamie all the best in his new venture. Maybe it will be such that this venture might even "groom" him for stint with RC at some time in the future.
CW represented on Canada U18 Women. We offer our special doff of The Ruggernut's cap today to CW's Sophie De Goede and Shaye Tudor. These young ladies are currently in England where the Canadian team is preparing to take on the hosts in a two-game Test Series. Soph has played rugby at CW for about 8/9 years, beginning with mini rugby. Sophie has great "rugby genes" from Steph and Hans. She has what it takes to get to the top in Canadian rugby, although at this point in time, she shares her love of basketball with rugby – a nice choice. Sophie is a student at OBHS.

Shaye is a "cross-discipline" athlete, a formerly, National ranked diver, B.C. Weightlifting Champ and BMX racer! She joined CW about three seasons back, playing Age Grade, she was quickly noted by scouts at the B.C. and National level. She has experienced success in 7's at Vegas and the National level with B.C. Shaye attends Claremont HS. Best of luck to both girls and their team mates as they take on England.


CW Men – On the Road.
At day's end today, a Tricolor contingent of forty hits the road, Seattle-bound. Ceedub takes on the Sarries tomorrow. The Ones will be out to show they have made some strides despite a poor second half against Rowers last outing. At the Premier level, both clubs have been affected with losses of players to the new PRO League. Seattle, showed last outing that they have made good adjustments, by pushing JBAA to the limit. Players such as Comb on the wing, a Baker-like speedster, big prop, Elliott, Gordon at number 8 and the halves, Chinen and Fitzpatrick, along with a big unit in the centers, Rasileka, are all very competent players. CW will field approximately the same squad that outplayed Rowers just two weeks back. There are rumors regarding some visa issues, a factor espoused by this pundit last year when the "big debate" was occurring. There is much at stake for the visitors, with a win, potentially, "back-dooring" it into the CDI Playoffs. Best of luck for a safe and successful Roadie!
---