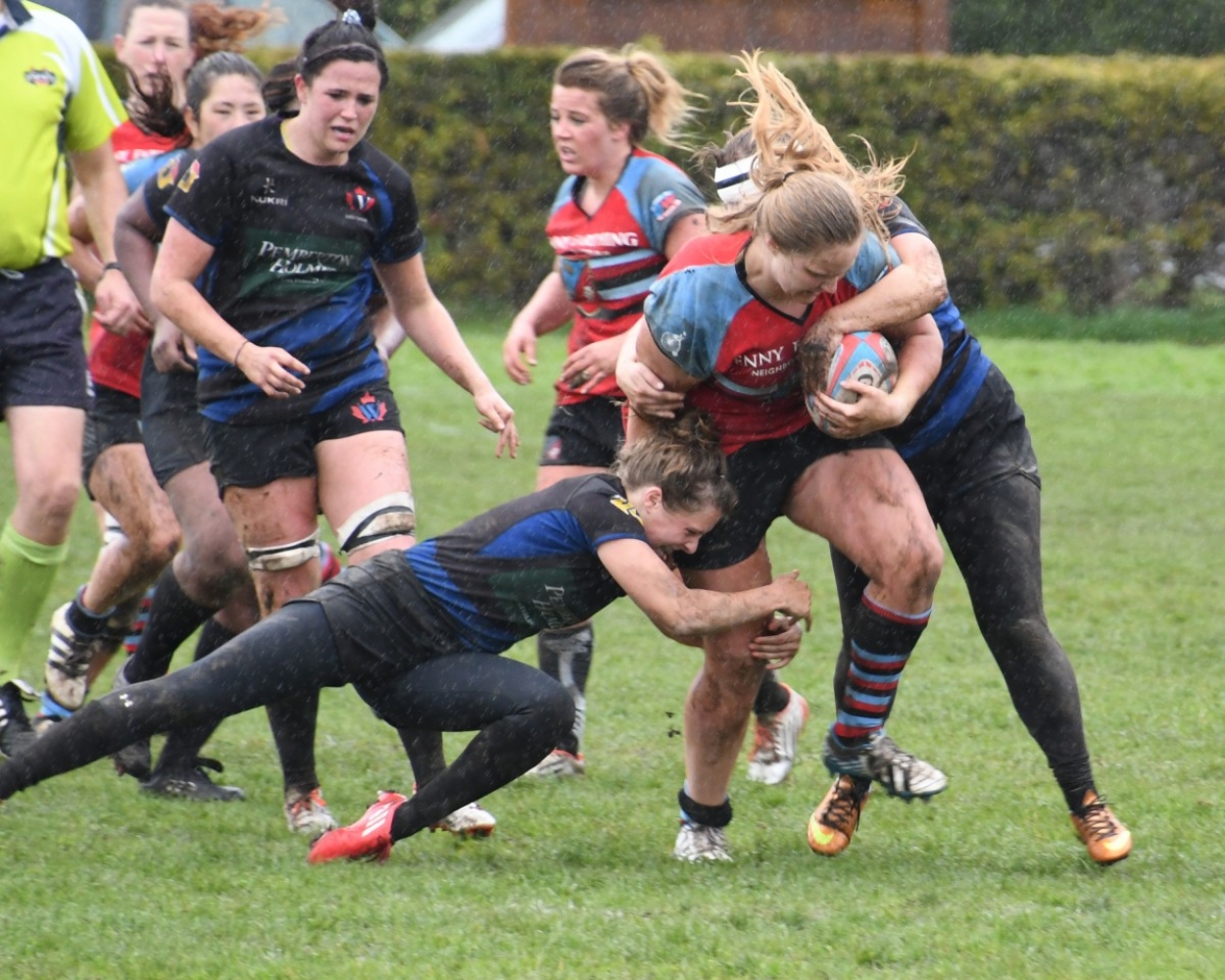 There are many sub-plots to tomorrow's quartet of matches at the House of Windsor. The First Divvies – VIRU League Div.1, sees CW's Islanders, containing a cross-section of age and youth, face up to Westshore at 10:30 a.m. Great to see Minis "grads", Jackie Carson, Gareth Sander, Simon Lambrechts, Will Tarrant and Morgan Tate in Tricolours.

11:30. Premier Women. Westshore, title holders for three of the past four seasons probably still rue their loss to CW, then in their inaugural year. The 'Double-V' has a lighthouse program on the go at Juan de Fuca. Anyone present at Windsor Park back in April will never forget the fantastic level of play these two teams served up, leaving not a drop in the tanks and Westshore squeaking out a 25 – 23 win as a pre-cursor to their one-sided Championship win. It is hard to expect a similar offering tomorrow, with the Hosts in particular, perhaps a little underdone. The loss of Keller is huge. Never-the-less, the rivalry will be intense. In the two seasons that CW has been in the League, this pundit can only recall one "blowout", all others being close decisions in excellently played contests. Make an early start to your day and enjoy the skills on display.

1:00. Men's Reserves. For CW, we suggest you keep an eye on young lock, Fowler, Adams at prop and Caillaux in the centres. Much will fall on the shoulders of Sutherland, McLean Turchet, Schellie, Winsor, and 'Mighty Mite' Hickman. Great to see young, Lachie Kratz on the pines.

2:45. Premier Men. The Visitors will see a real sense of opportunity in this one. They arrive with confidence, following a brace of opening wins. Almost to the day, one year ago, CW flexed their muscles to open Westshore's season however, on paper, things may be slightly different this year. CW will have four starters on debut – Newhook, Yama, Pullin and Keta and it could be such that as to how they fare, so goeth the team. Leadership will come from Braddock, Thornber, Stewart and Leask, with Di Nardo, newcomer Adibe and the Captain, Fraser, having much on their shoulders in the three-quarters. With both teams losing players to Rugby Canada and both teams being undefeated to date, the tussle will be very intriguing. No matter what the outcomes, massive kudos go to both clubs for fielding THREE senior men's teams on the same day. Let the fun begin!
---