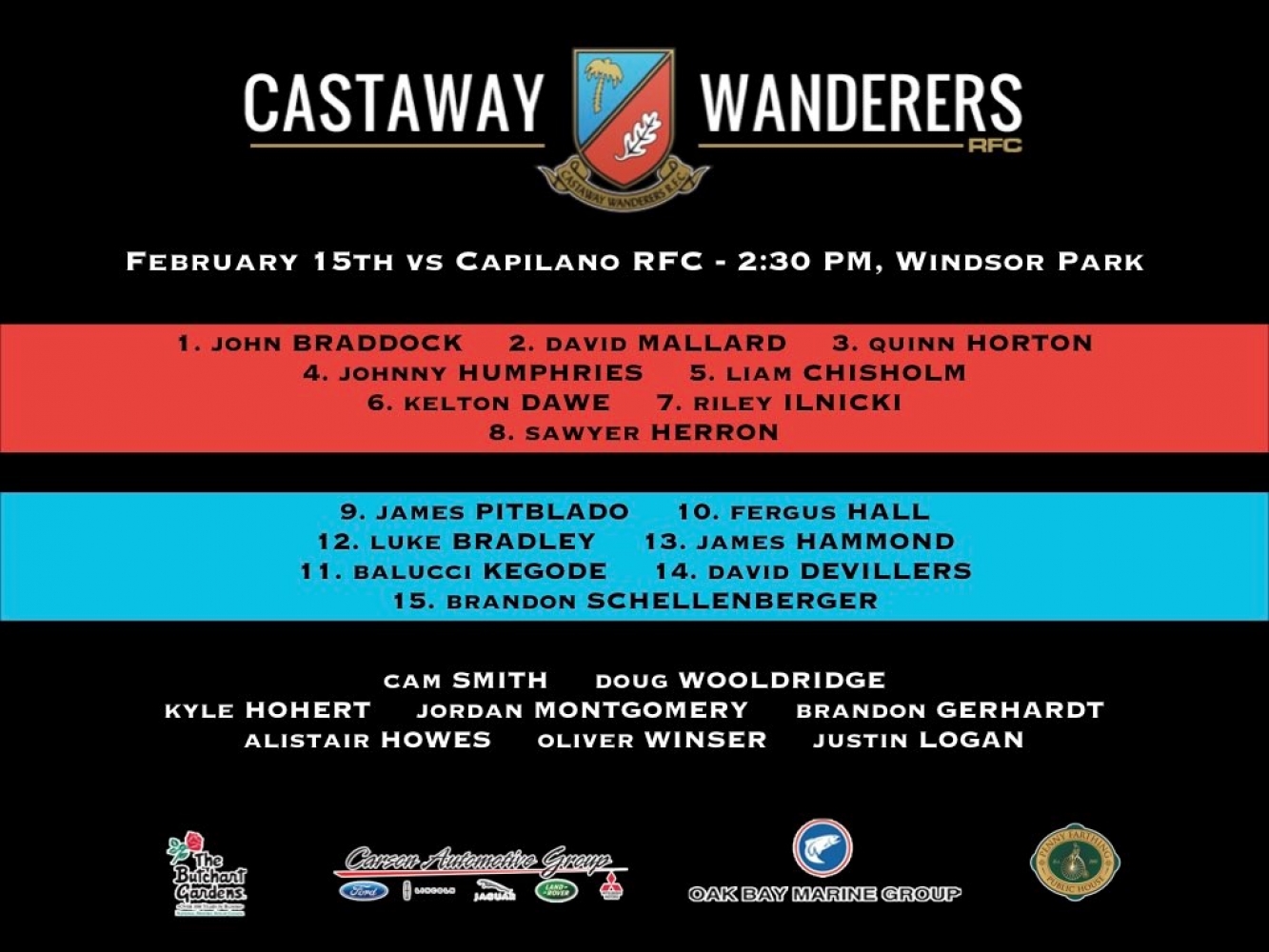 11:00 a.m. Women 1st Div. Vs Burnaby. (Windsor Park). Burnaby has played one match in this spring season resulting in a mammoth 81 points scored. The home team's task will be formidable however the enthusiasm shown in practise has been creditable and it may not be the 'cakewalk' it appears on paper.


12:45 p.m. Women Prems Vs Seattle. (Carnarvon Park). Seattle flexed their muscles in their home opener against B.C. Champs, Westshore, no mean task. CW have only had one contest, that being a narrow loss to a much improved UBC team. It is a pity that this game will not be seen by many spectators, given the Windsor action. We wish the ladies the best with what will be a tough opponent.
12:45 p.m.
Men Reserves Vs Capilano RFC.
(Windsor Park). This promises to be an even and intriguing joust. Caps side contains some lads with Premier experience and includes former CW player, Jordan Henderson, a very useful centre. The CW selection is consistent with that which flexed their muscles last week against the Hornets. The likes of Fowler, Montgomery, Hohert and Gerhardt being key to laying a platform for a competent backfield, orchestrated by the halves, Howes and Kanty whose play has been consistent throughout the year. It's there for the taking but it ain't gonna be easy.
2:30 p.m.
Men Prems Vs Caps.
(Windsor). Premier action will see a CW side that is starting to hit its straps. Caps are in the midst of a good season having only been bested by UBC and a much earlier tied contest against JBAA. We note former CW guy, Kevin Leask in the back row, joining McKinnon and Reid and the battle for ascendancy between the packs should be monumental. In the backs, Caps, #9 Robinson, is a very experienced campaigner and Waddell, Franklin J. and Franklin S. are also formidable customers. CW's backs showed well last week but the absence of Morra this week will require some "stepping up". Support for the boys could be a 'difference-maker', so don't miss this "season opener" at Windsor.
GET TICKETS HERE
---