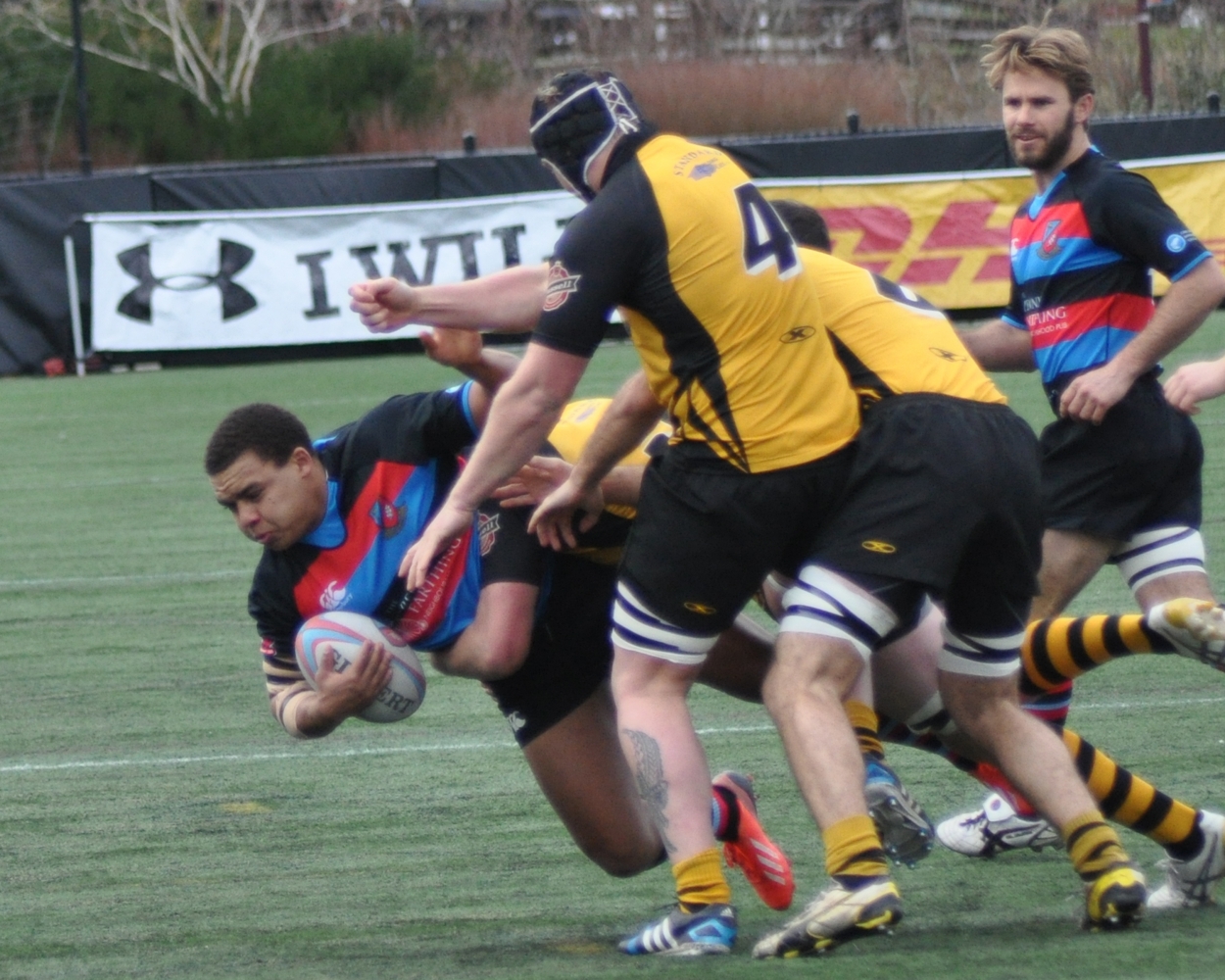 This week, CW takes four senior teams on the road – simply, an unthought-of possibility this time last year! Our Men's Islanders will play Rowers II in an exhibition, Women Premier, Men's Reserves, Men's Premier all at Klahanie Park against and always tough, Capilanos club.
Caps Women are atop of the Premier League at 2 – 1, all of their results being fairly close and they boast a very strong group, including Andrea Burke, Gillian Boag and speedster, Julie David. CW is still smarting after a real come-uppance against a very strong Westshore team last outing. At time of print, we don't have a selection but are buoyed by the fact we have had rumours of hard work and how would it be anything else under the whip of Marchak and Robinson? Go, you good things.
CW Reserve Men also took one on the chin against Westshore and in fact, it was one that they let get away. Instead of going into this one cock-o-the-hoop, it will be very important that they garner confidence and believe in themselves. CW are 2 – 1 and Caps sit at 1 – 2 with a -53 points differential to a +75 for the visitors. Of course, this means zip and it was just two seasons ago when we watched a Reserves team, implode in the first half and almost (should have) pulled it out of the fire in the second stanza at Klahanie. There are no excuses for regulars being "called up", it is the 'hour of opportunity' for those selected. Give 'em hell, in what will be a close one.

CW Premier Men. To date's results favour The Tricolours heavily but again, all of this is out the window – it is Caps at Home! From game reports, Glen McKinnon is having his usual stellar season as Caps got to 26 – 29 late in their last outing vs UBC. It is likely they will be bolstered by the return of Courtney at prop after concussion protocol. Scott Rogers in the centres and loosie Waggott, will present other threats. Zaruba played last outing however he has been named as a member of the Centralized Sevens however we note Braid likewise, is starting for James Bay, so one could expect Zaruba to suit up, more likely than not in the centres.

CW will combat this with a solid front row upon whose shoulders much will be relied. The backrow of Newhook, Stewart and Leask remains intact however, the locks are a new combination, with Hohert and Yama pairing up. A lot of grunt work will be asked of this pair. The backline selections remain the same as last outing and should have a great battle with their counterparts. I suspect Coach Manning has spent considerable time this week ensuring the difficulty of the challenge of Caps at Home is well understood, all records aside. It will be a good roadie for the club, wish we had some new benefactor to help defray expenses but lots of guys are playing rugby and that's all good. Go, CW!
(Ed. Apologies to Ben Grant and Ravens Rugby!)
ELSEWHERE: In reading game reports, I read where Westshore now refer themselves as Westshore Valhallians. Interesting stuff! I know of many OLD Vikings who will be reaching for their Rolaids when they read this!!


Also, hats off to Raymondo Barkwill who has signed on with the Seawolves roster. Rayzor will be bookended on one side with U.S. Nats prop, Kilifi. Ray has sought to be a pathfinder for the professional game in North America and we commend him for it. Best of luck, Ray.

Women's Premier Coach, Mandy Marchak has been selected for the Canadian Women's Rugby League Nats to play in the Women's World Cup in Australia. Just another feather of the many in Mandy's cap. Go, Canada and 'onya, Mandy.
---