A Reflection From Papa Bear
---
---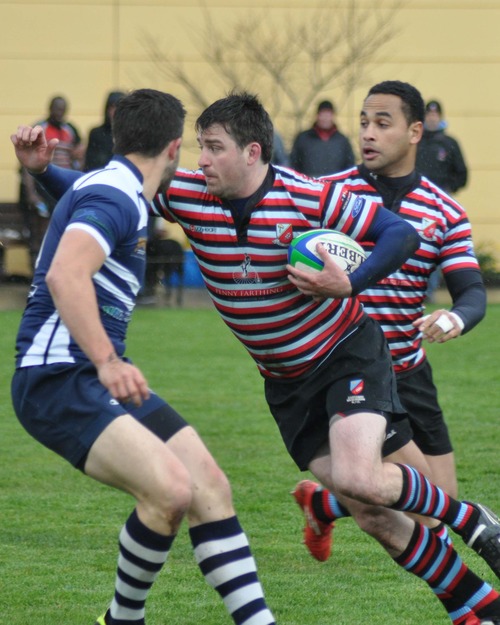 Hola Supporters,
I am in Montevideo airport waiting to start the long trip back home. Firstly, I want to thank you all for the support shown me throughout my years at CW, especially recently for the fundraising efforts to help with this current BC Bears tour to South America. These trips are once in a lifetime opportunities and I can't thank you enough for your generosity. If you haven't heard by now, this particular trip was an historic one. It marks the first time a British Columbia side has beaten a full International side on foreign soil. Our 21-20 victory over Uruguay this past weekend will go down as one of the most significant wins in BC rugby history. It is spine tingling stuff and I swell with pride every time I revisit that final whistle! I am very lucky to have contributed to this and I doubt my involvement would have been possible without you. Your support over the last 14 years enabled me to grow as a player, a coach and a person, and I can't thank you enough. I look forward to thanking you in person, but right now a 24 hour journey awaits and this body is in need of some serious rest!
Thank you, and go CW! Ken.
Ed. Apologies to Brock Staller who scored a brace in this game. This International scalp (as Ken rightly points out, a first on foreign soil), follows historical B.C. International victories; d. Australia, 1958; d. British Lions 1966; d. Scotland 1985; d. Japan 1989; d. Russia 2009. What a 125TH BIRTHDAY PRESENT! And now for the C.R.C's, 'onyas, BEARS!
OTHER RESULTS TODAY - B.C. U19 Men d. The Rock to finish second to Ontario at Nationals; Fraser Valley d. Island U18 Women & Island U14 Men finish 4TH and 6TH @ B.C. Summer Games.
---