Pre-Match Hype Comes To Fruition.
---
---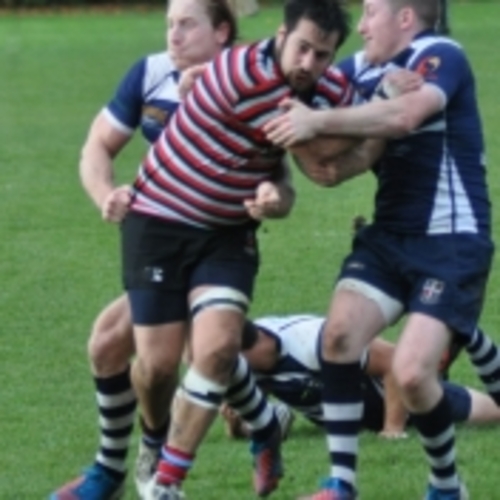 By k.o. time the rain was really living up to its prediction! That being said, hats off to Burnaby for a pitch that was in good nick under such atrocious conditions. There was good early engagement and commitment from both teams, Dolesau being particularly tightly marked. At the ten minute mark an offside was spotted and Ryan did the honors to open Burnaby's account. It was merely minutes later when he added to that total from what was deemed as another offside. In the early going, Plummer and Cejvanovic were very noticeable for the hosts and Ryan was causing concern with cleverly placed diagonal chips, turning defenders around plus his huge six point contribution. CW had plenty of willing workers, none more noticeable than Braddock's work in the sets. Overall, the pack was going well and service was good but flat attack lines seemed to be causing opportunities for defense to move up quickly, disrupting attack. Burnaby used their ball well with variation, causing scrambling for CW on occasion.
Around 33 minutes in, CW sustained some good pressure, forcing Burnaby very thin and eventually after a tight head scrum, the ball came quickly to Bucks who threw a giant "miss" to "Phatt" Johnny and Morris left no doubt. Instead of control and settle, CW seemed to tactically want to open things up, nevertheless it was a hack from Scholzy on loose ball that appeared to have Burnaby scrambling but now, for the highlight reel action! Dolesau cannot be harnessed for eighty minutes. The ball bounced into his hands, Scholzy overran him, he offered a Hearn-like sidestep and pinned his ears. As the defense closed he passed to his mate, Gotegote who actually turned two defenders, running ahead to get tackle position, inside out to finish the forty meter sprint to the line. This was a perfect counter attack and seventy meters of Fijian wizardry, right from the textbook but with instinct that cannot be taught. It should not have been but in hindsight, this was game set and match, the TSN Turning point!
5 – 13 at the half. CW were under the cosh but with an obvious advantage in the set scrum and Phelan winning his own possession with quality and some tight phases working with the moving maul, the outcome was still wide open. It was CW first on the board after a nice break from Horton. Northcott obliged with the penalty convert. With the forwards driving, recycling and getting the edge in set play, the few faithful who had made the trek (parents, wives and girlfriends or "overseas" residential supporters), were able to take heart. Credit to Burnaby who certainly is the team to beat with six on the trot now, stiffened with some fresh horses from the bench, a few CW penalties and some liberal interpretation at the breakdown, to force play slowly down towards the CW line with controlled possession. All of a sudden the ball came quickly to Ryan who read it like a book, feeding a lurking FRF Mackay, who fell over the line for the tally.
There was still about thirteen minutes left but The Lakers had their tails up. Their forwards even started to get the nudge in some sets and the whole pack, led by Cejvanovic, committed to the cause. And so it was. Hats off to Burnaby for a solid win. Hats off to all the players for commitment to their cause on a terrible day. It was a game that was all about the two packs, although CW did appear to back their attack which, under the conditions might not have been the best course of action with a very slippery ball which often was coughed up to their peril. Both packs used all their guile to establish an edge, testing the margins of "the gate", flopping and pulling down each other at contact. Lots of old warriors with plenty of respect for each other on display on this day! Having said this, the referee, Mr. Sager, kept a lid on things, not necessarily to the agreement of players and fans at all times but a task no one would have honestly envied.
This pundit would conclude that CW was hard done by not to get a bonus point but that's how she goes. Where to from here? Despite the "L", CW somehow seems to have found themselves just a point out of fourth, even, given a bonus point win by The Raven yesterday. We hear some controversy afloat but not ours to wonder "why"? Each of the remaining four contests, a trio of Home games and then; "on the road again" to Jericho, will be vitally important. All teams and that does not discard The Loma, are a tough challenge, no matter which players wear the boots, giving credence to the quality of competition in this league. See you on the 22ND. Go, Ceedub!
---