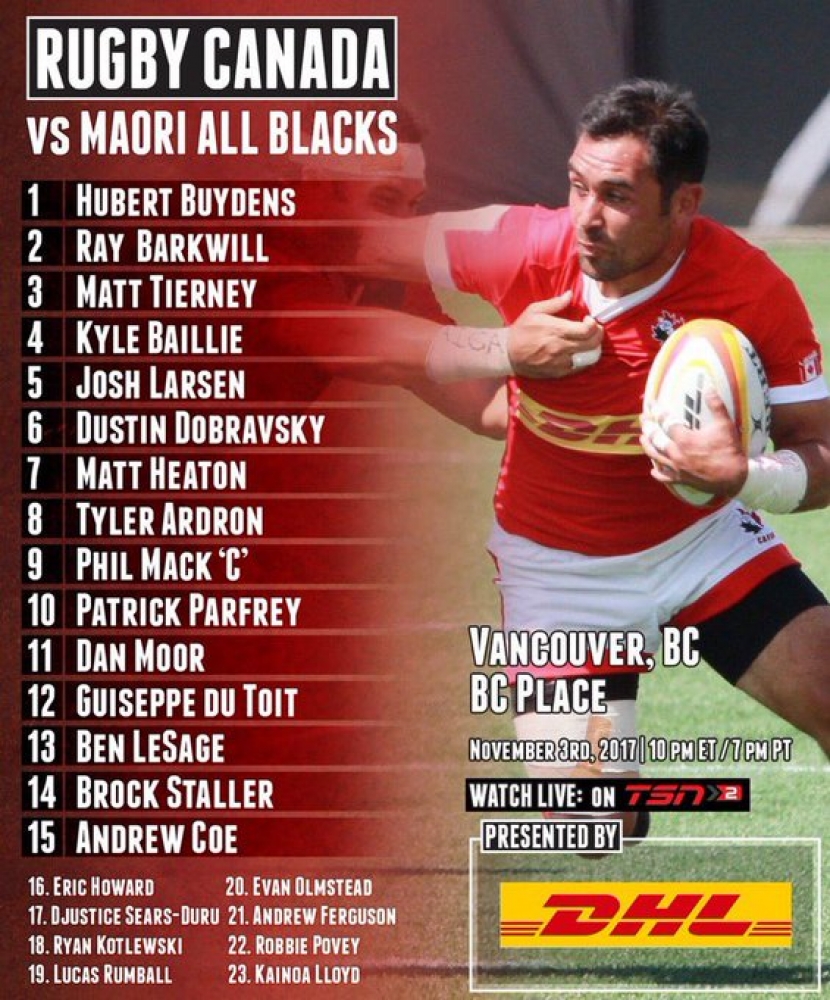 No matter the final outcome of tonight's Canada Vs NZ Maori match, it is pretty much a guarantee that there will be plenty of points scored. Previous encounters have seen score lines of; 65 – 27; 30 – 9; 59 – 23; 32 – 19 and the latest in 2013, 40 – 15, all in favour of The Maori.
CW congratulates a number of "our boys" – Hubert Bydens, Ray Barkwill, Dustin Dobravsky, Dan Moor D.J. Sears and Rob Povey - who have made tonight's selection and wish Philly and mates all the best in what should be an entertaining encounter.
This pundit thinks the pack will be good value although the pace in the loose will need to be "picked up", given some recent encounters. The link at #9/10 will be critical, an area that has not shown a whole lot of promise to date. Hopefully, with the confirmation of Mack, established at #9, Parfrey will get much quicker ball with which to base his decisions. The three-quarters are a young group which has obviously impressed selectors. There is plenty of pace if they get the chances. Here's to a good game – go, Canada.
p.s. Reminder to those unable to cross the pond - The Temple's the place to be @ 7:00 p.m. (Imbibe Responsibly).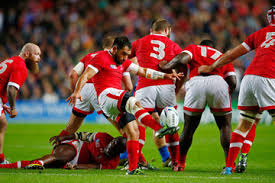 ---