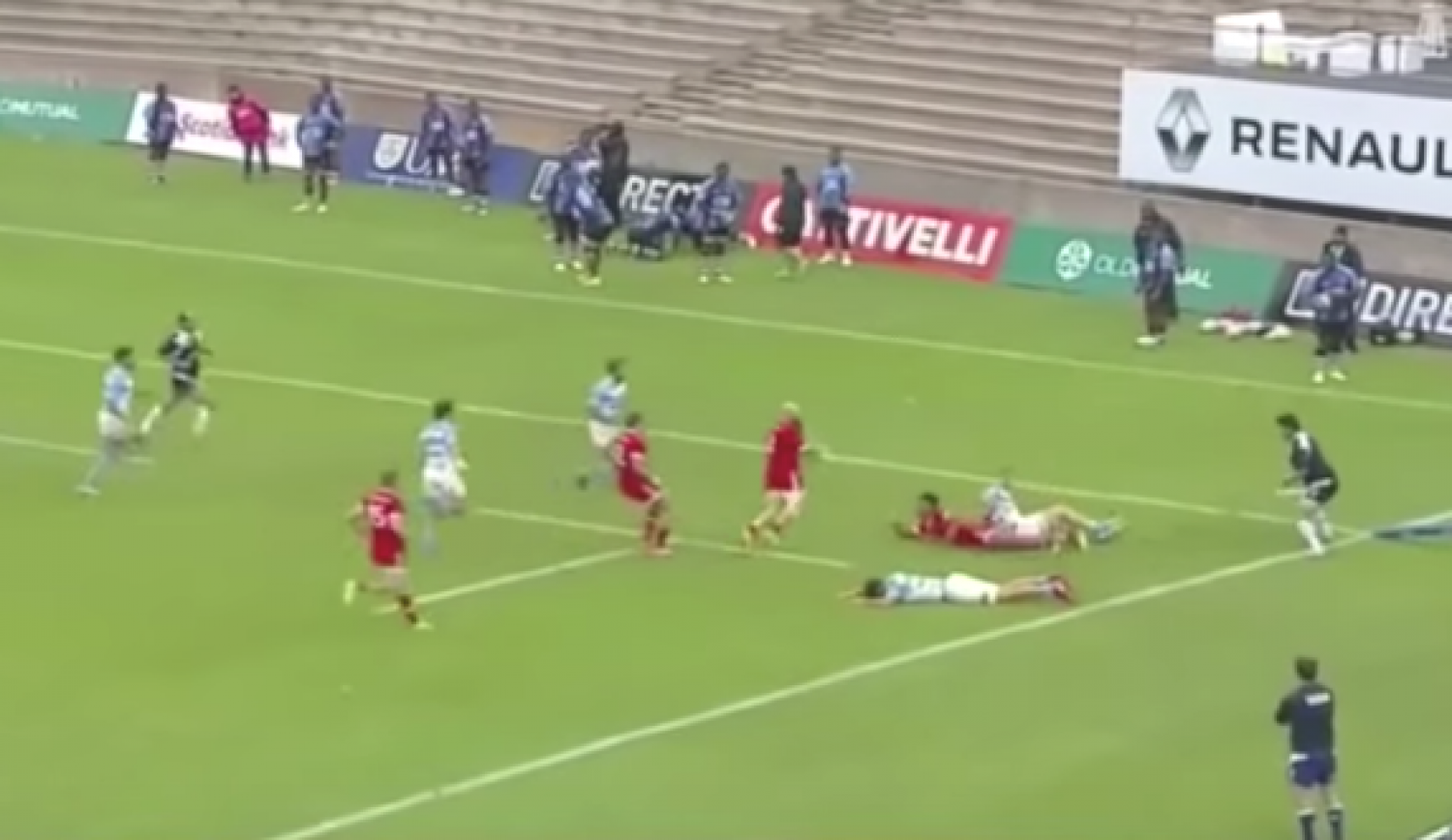 NSMT's Twelve Tries
Check out this utube show of the tries scored in Uruguay in the recent PRC's. The one we love features CW's Anton Ngongo, on debut, pop passing to Raymondo Barkwill for another Barkwill classic. Speaking of Ray, you will note his close attendance in all of the tallies when he was on the field, no mean feat for a tight forward and another reason why this man, pound for pound is respected so much. 'onya, Rayzer! By the by, if you ever have spare time and looking for a rugby fix, we have some good ones on site.
NSWT Tour to UK
Canada's Women are on the road again, this November. "We are excited to be back on tour again with only nine months to go until the World Cup in Ireland," said Meaghan Howat. "There are many veterans to lead this squad and a ton of young talent that has demonstrated their ability to play internationally. It is especially great to see standouts from the 2014 Women's Rugby World Cup team in Kelly Russell, Karen Paquin, Magali Harvey and Elissa Alarie return to the team."

Canada heads overseas as the No. 2 ranked team in the world after climbing four spots during the WRSS after convincing wins over England, USA and France. Canada scored 114 points in its three games while conceding only 32. The tour will offer a stern test for Canada who are wedged between New Zealand and England in the world rankings with Ireland currently ranked sixth.
Castaway Wanderers are proud to announce that three of our ladies have been selected; Julia Folk, Britt Waters and Julia Zussman, way to go you good things and the best to the team – on an editorial note, good to see Meg Harvey back with the Maple Leaf, Go, Canada!
Coming Soon.
CWrugby.com will provide the opportunity for Supporters to register on line. We will announce this when it is activated on the web site. Further, fans will have the opportunity, with Christmas on the door step, to purchase CW swag and gear on-line. In the interim, Klash will be found under the tent, next to the Coast Lunchbox food truck this Saturday, with samples and better yet, the ability to purchase now, so you can wear for Christmas! Go, CW!
From the Sidelines
A reminder about the UVic Vikes Women hosting the CIAU XV's Championships in two weeks' time. The Vikes will feature a number of ladies who were members of the CW BCRU Premiership winning team, last season and the rugby will be of a quality, par excellence! The Tourney starts on Thursday, November 3rd. with special prices available now.
Pricing
$70.00
Tournament Pass
Nov. 3rd - VIP All Access Pass UVic Quarter Final Game
Nov. 5th - Alumni & Rugby Supporters Social @ 7:00pm at Bard & Banker
$40.00
Nov. 3rd - VIP All Access Pass UVic Quarter Final Game

$40.00
Nov. 5th - Alumni & Rugby Supporters Social @ 7:00pm
You can pre-register HERE
Our last announcement concerns the growth of the CW Family. We offer our heartiest congratulations to Coach Jess and her partner, Jae, on the birth of their son, Wilder. Club Treasurer, Brett and wife Catherine also are to be congratulated on the recent birth of their daughter. 'onyas, all.
---