.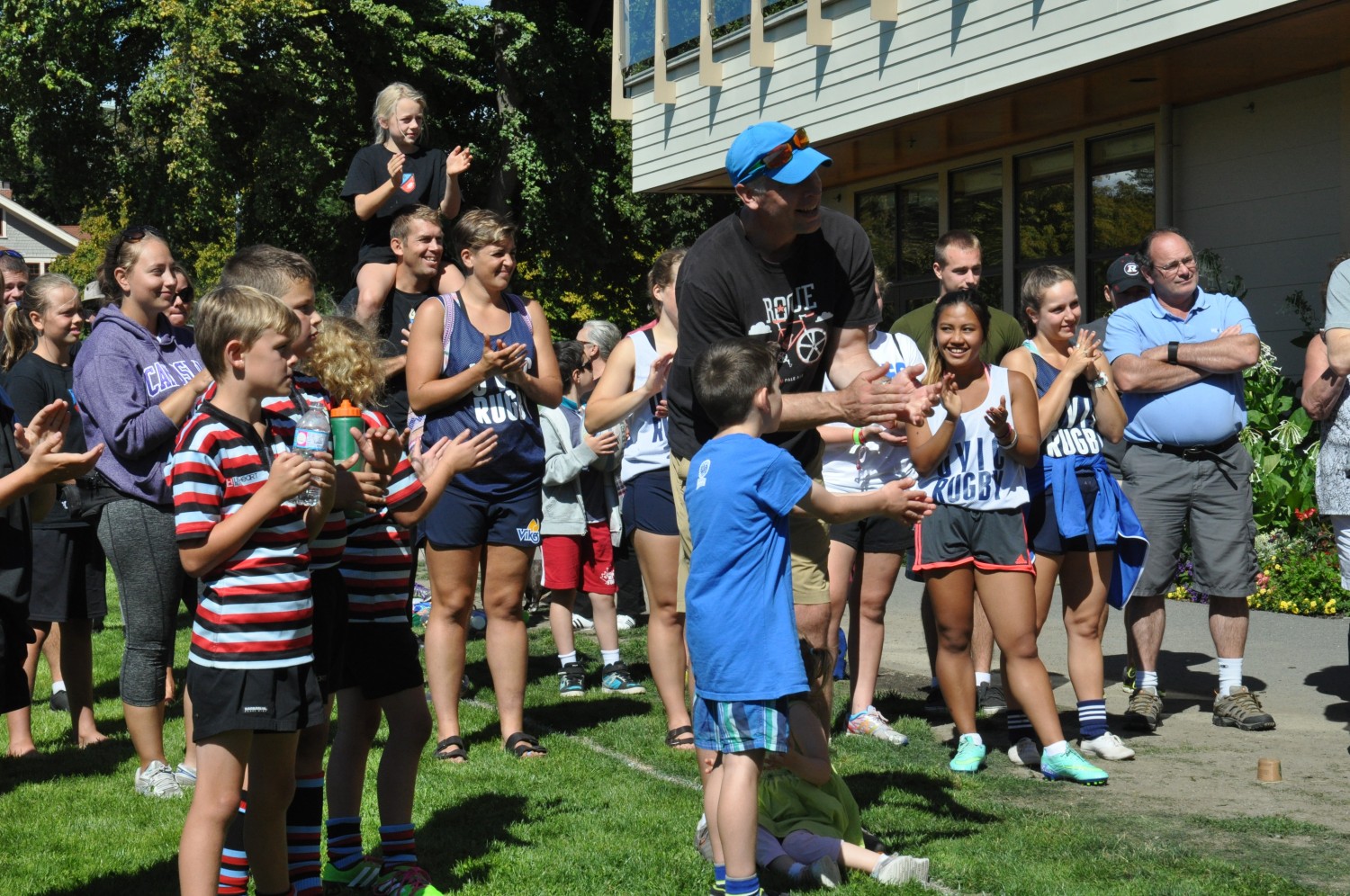 Season Opens in Spectacular Style
CWRFC kicked off the new season with an oleo of activity for all ages at Windsor Park last Saturday. Mini rugby and age grade rugby got underway on Sunday with good attendances. Saturday's event was highlighted by the appearance of Olympic medalists, Bianca Farella and Kelly Russell. It was an opportunity for photo ops, autographs and a chat with the players – HUGE thank you, ladies. Thanks to B.C.R.U.'s Tony La Carte for conducting a Rookie Rugby clinic for coaches. Other events are highlighted with some photos and there are more when you click on PHOTOS.
Action on the field begins this coming Friday evening when the Prems "travel" to Westshore to play WRFC under the lights, with kick off at 7:00 p.m. The Ones open with a roadie as well, travelling further afield to take on Port, always a tough opponent. The Thirds accompany The Ones, also playing in Port against Comox Kickers, a true test of numbers right off the bat. Numbers have been very healthy at training and there is a ring of optimism around Windsor.
The four clubs battling for three spots in the post-Christmas, CDI League – Westshore, UVic, James Bay and CW have reportedly "bolstered up" this season with Westshore and CW both hiring new coaches. Recruiting from the west shores has been hot and heavy. New coach, Jake Duraan has come up through their club ranks so will certainly bring a strong element of passion from his players, to any fray. We will have some further news for readers when we receive CW team posting, suffice to say at this point, that last Saturday's "inter-squad" was possibly the best ever witnessed by this pundit, with pace, skill and a healthy touch of mongrel. With training being ramped up this week, a good contest can be expected at Colwood. Our Premier Women do not begin action until next weekend. We are in the process of sorting out calendars after lots of late scheduling changes. Go, CW!
---