Sunday is Junior Men's Day
---
---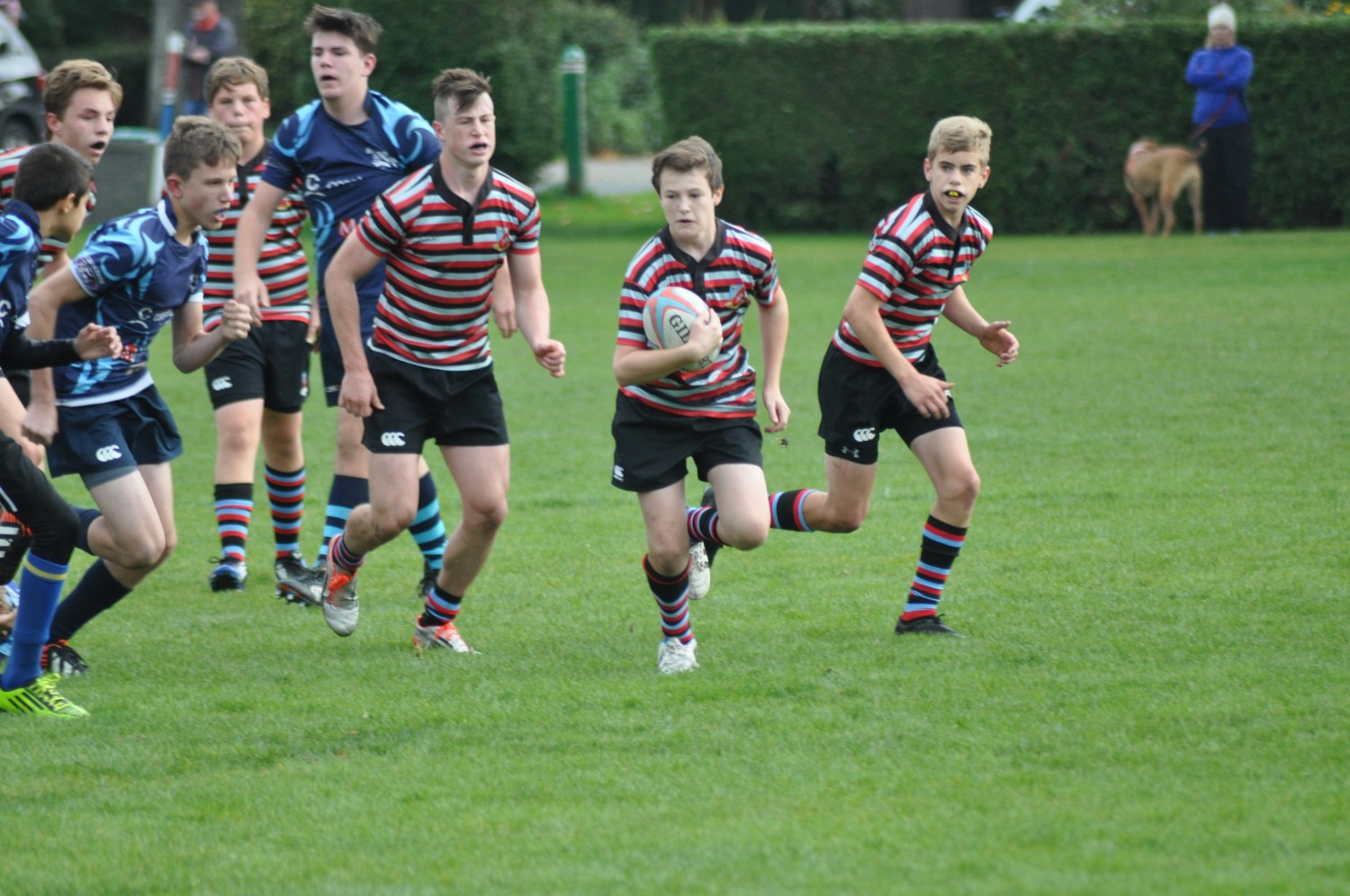 U16's, Tom Eason on the breakout!
A hat trick of games for CW's lads manana. Kicks off with the U14's travelling to Westshore for the semis, winner will probably go to B.C. Final. This is not to assume the other semi-finalists, Cowichan and James Bay, as we know with rugby, it's never over til it's over! The VV's took the spoils last time out so it will be barn-burner as both teams possess much talent. Kudos to Ceedub coach, Shane Muldrew who has performed a creditable task manipulating play for a host of lads this season.
U16's are at home as #1 plays #5, Cowichan, to see who will cross the pond for the B.C. Final. The U16's are a strong group that have basically been together for about eight years and they play pretty cohesive rugby. Good luck, lads.
Finally, the U18's play Cowichan in the VIRU Final, winner goes to Vancouver for B.C. Final. This U18 group has shown us just why they went undefeated on a three-game tour in the U.K. I cannot imagine them taking anything for granted in this one as they are expertly coached by Spenny Robinson and are a very experienced group, many playing together OR against each other for ten years! Gheko on, boys!
If you are in doubt about watching the Seahawks - get your duff to Windsor on Sunday!
---