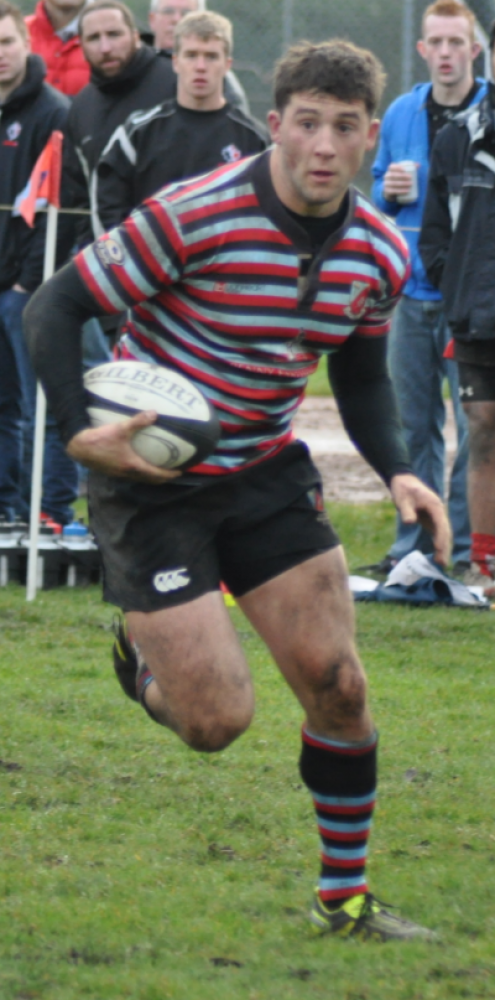 Sorry about the reso - after all, he is larger than life!
CW takes on UVic on Saturday at Windsor in two matches - Ones Vs Norsemen @ 1:00 p.m. and Prems Vs Vikes @ 2:45. On paper it appears to be pretty even as both teams strive to get a leg up on Barnard Cup standings. James Bay lead the pack with two wins and look set for their third this weekend, so a win in this game would give either side just a little bit of breathing room. The Vikes forwards pack has a number of new names this season but hard-nosed, Casey Reed at #2 will seek to lead and experienced, Jeff Nishima-Miller will be scouring around for scraps to release a powerful set of backs, led by a number of former wearers of The Tricolours, Morgan Tate @ #10, Joey Erlic in the centers, Lucas Hammod on the wing and Fergus Hall at fukllback.
For the Home team, we will see the long awaited return of Mike Scholtz. Mike has undergone so many injuries that he has almost fallen off the radar, so his return is unexpected and will be watched with baited breath. Scholtz is a player of much talent and we have often been witness to it at The Park - welcone back, Mike. It will also be a surprise to many to witness the debut of former Vike Captain, Remi Ancil on the wing. Remi was a stead-fast performer for many years at University in the centers. Ceedub will be without four starters from last week, with Dala, Moor, Ngongo and Fraser on the sidelines watching. If CW's forwards can attain mastery, and they should, then the battle of the backs could be memorable. In the pack, the FRF is retained - Braddock, TAG Thornber and Wooldridge, Evans joins Polson and Morris deservedly, gets the start on the flank, joining Ilnicki and Dobrovsky who looked good last week but ran out of puff in his first match for some time. The CW backs, mostly UVic grads, McClosky at #9, Kay #10, Fuli in the centers, Horton on the wing and Styles at #15 look like a powerful group and of course,have the added incentive to put one back on Doug and the "youngsters" and will give Stewart (a very good up and comer), Pitbaldo and crew plenty to think about.
CW Premier women are on the road at Westshore to face the home team in what is becoming a great rivalry. Although early season, the outcome will lay down a marker for future tilts. For the real keeners, the k.o., is 11:30 and you would not miss much of The Ones. Good luck, ladies.
Weather looks great, so turn out in droves to witness these fast-paced and skilled encounters. Go, Ceedub!
Vike, Lucas Hammond, plied his trade at The Park when he first came out from Ontario, going on to have a brief but very successfull Canada 7's stint. Lucas has reportedly, retired to get on with his life goals and it is great to see that they still include club rugby.
---