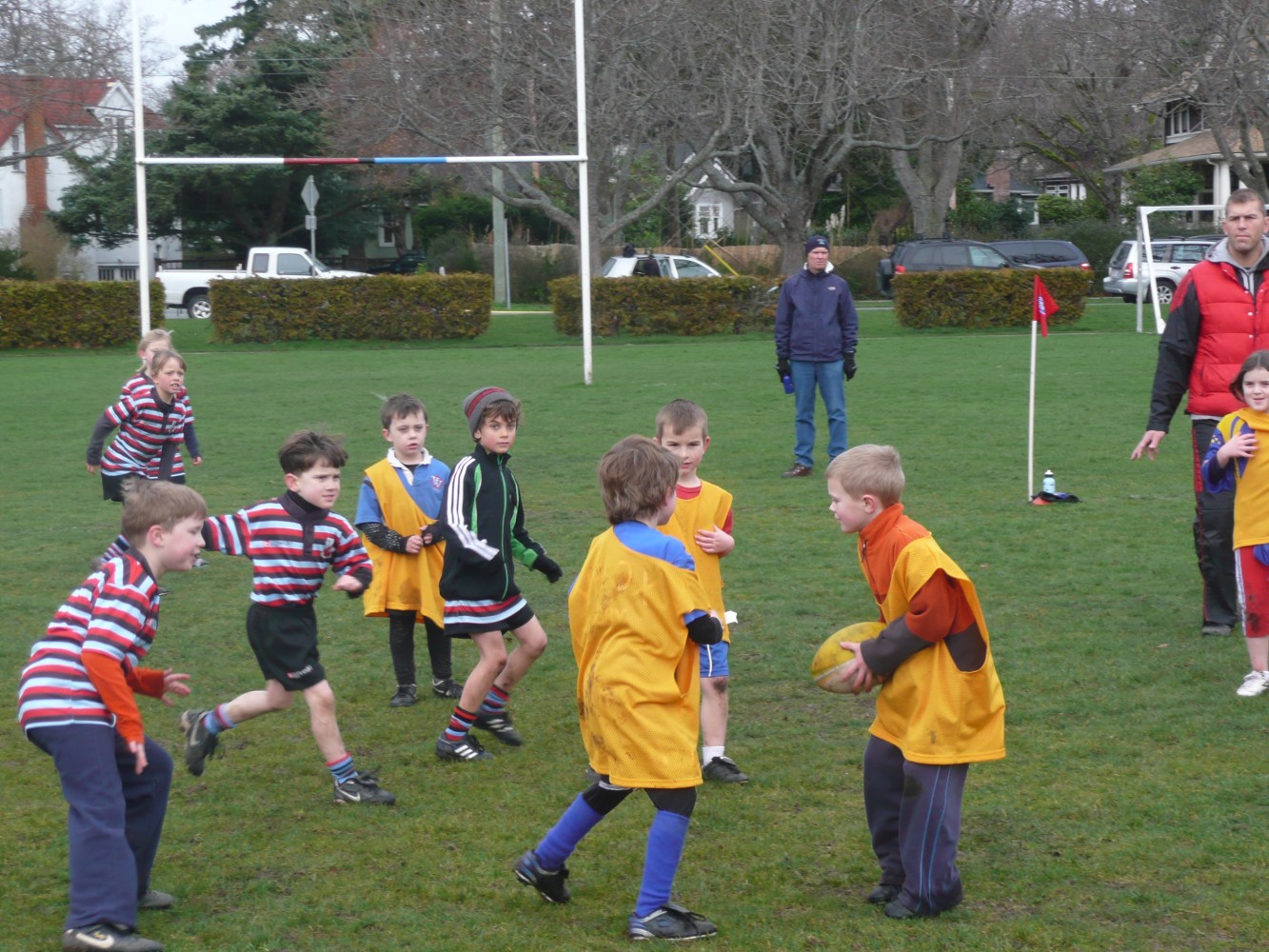 Under 8's to Under 12's boys and girls resume the "second half" of their club mini rugby season at Windsor Park tomorrow at 10:00 a.m.
Speaking of mini rugby, CW is making an appeal for assistance with schools' annual mini programs, running from late Februaury for about twelve weeks (and we quote, credit to Tom Woods), we are appealing to current men and women players, past players, injured players, retired coaches, retired refs/administrators, Ebb Tide guys, parents who have time, somebody with a flexible job or understanding boss as most sessions start at 3:00p.m. and go as long as attention spans last - usually 45 minutes to one hour.

If you're hesitant, Tony LaCarte from the BCRU is holding a Rookie Rugby coaching clinic February 20th at Esquimalt High School. This session is designed for educators/volunteers to be able to introduce rugby into Elementary schools and could easily be attended by anyone willing to step up and help out.
Currently, we have two specific placements at Tillicum and Craigflower schools, contact Macca; macca@shaw.ca
Also tomorrow, we wish the club juniors in camp at Shawnigan with Canada West and Joel Bratton, in camp with Canada U20's, all the best as they put their best foot forward. 'onyas, all.



---