.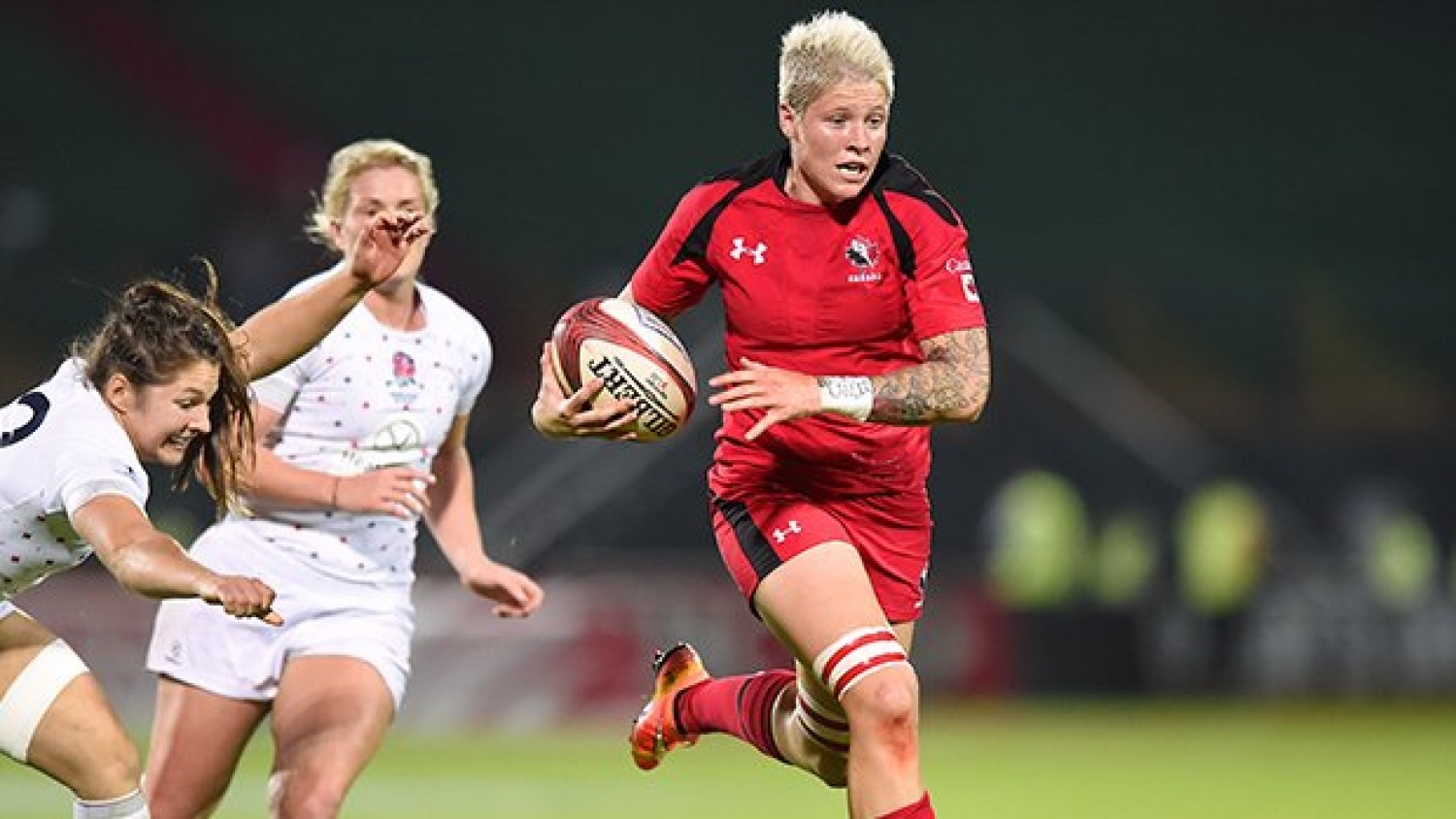 Rugby Canada, in partnership with Canadian Olympic Committee, is pleased to announce its 12 athletes and staff that have been nominated to represent Canada at the inaugural rugby sevens competition at the 2016 Summer Olympic Games in Rio de Janeiro.
Edmonton's Jen Kish will captain a side that also features Britt Benn, Hannah Darling, Bianca Farella, Ghislaine Landry, Megan Lukan, Kayla Moleschi, Karen Paquin, Kelly Russell, Ashley Steacy, Natasha Watcham-Roy and Charity Williams.
"I'm excited about the team we've assembled for the Rio Olympics as we take part in the historic debut of rugby sevens," Head Coach John Tait said. "We're looking forward to building off of our recent success, playing on the world's biggest stage and making our country proud."
Four provinces are represented in Canada's 12-player team with six players from Ontario, three from Quebec, two from Alberta and one from British Columbia.
"The whole team is so excited to represent Canada in this historic event," Kish said. "We cannot wait to hit the field in Rio and represent our country with the entire world watching."
Canada's 2016 Rio Olympics Schedule:
Day 1 – August 6
Canada vs. Japan – 11:30am ET/8:30am PT
Canada vs. Brazil – 4:30pm ET/1:30pm PT
Day 2 – August 7
Canada vs. Great Britain – 11:30am ET/8:30am PT
---