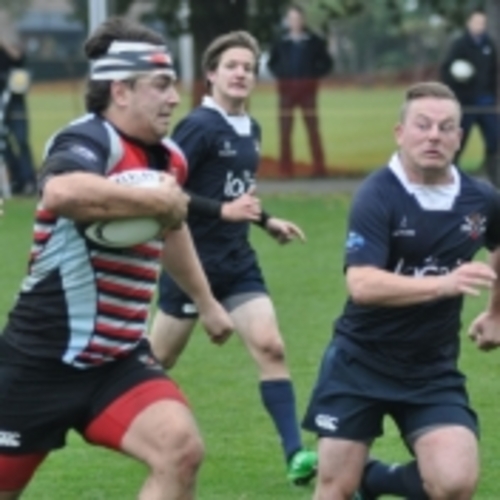 The Curtain Raiser was a dour battle between a "middle of the comp" team and a cellar dweller. The day, being inclement, meant the struggle was to be evenly matched, with the Visitors having the likes of Middleton, DJ Sears and Chapman, leading the pack, a sniff of potential dominance in this area was in the air. The Home team took a 5 – 0 lead into the interval.
The second spell saw CW tie the contest and put in the go ahead, with neither tally converted. JBAA replied and "controversially", according to some, converted their try for the two point victory and bonus point loss for Ceedub, bragging rights being the only difference, not sour grapes, as perhaps a "Mexican Standoff" was deserved.
For CW, veteran Goodland notes the play of Middleton, Sears and Chapman being the standout, Captain Chips and Jump Ups, Rocher and Oliver were all players of note on the day. Henderson went AWOL when he was "promoted" to the Prems. So next Saturday at Home, there is a chance for a repeat over Rowers but it will not come easily, as they currently sit in fourth place and are fighting for a Playoff spot but nothing wrong with being a Spoiler.
---