Bears Bushwhacked By Buenos Aires
---
---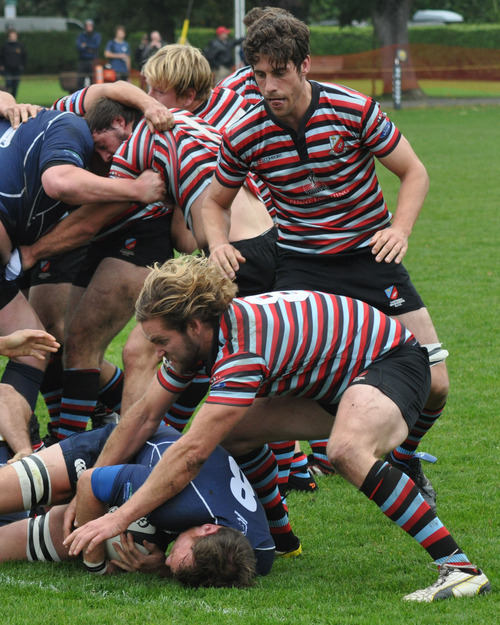 From Another Of Our Boys In Buenos Aires.....A big thank you to all CW fans who support us through the season and continue to show their support for myself and the other CW players as we continue to develop our rugby at the next level.
Day 3 - As the wet weather continued, thunderstorms closed all parks and we were forced to find alternative grounds for training. We were able to move indoors to a gymnasium and practice our lineouts, skills and have a bit of a run around. The rest of the day was available to take in the sights and experience the Argentinian cuisine. We visited La Recoleta Cemetary and Caminitio in Laboca.
Day 4 - Our first game is today vs Buenos Aries and all focus is shifted towards game readiness and preparations. This will be a huge challenge where we will be tested against one of the most challenging provincial sides.(Gord Kehoe reporting.)
Ed. It did not go well, six tries to one against a team which seemed to be a representative side, composed of many senior players (some Pumas), sprinkled with a couple of up and comers. The business of touring is always tricky when it comes to matching your opposition. Who was Jim Dixon's man on the ground in Argie? The Bears were shanghied by a good "Puma" opposition. This seems to be the report we have at the present, although Dixon reports being happy with the way the boys "hung in", scoring a second half tally. This pundit might even venture that next up, Uruguay's National side, could well show a tighter result. Rugby in Argentina is a tough task, ask UVic's 1974 Touring team. So, it is on to re-grouping and game #2. Go, B.C.!
---