Clayton Daum
Mini Rugby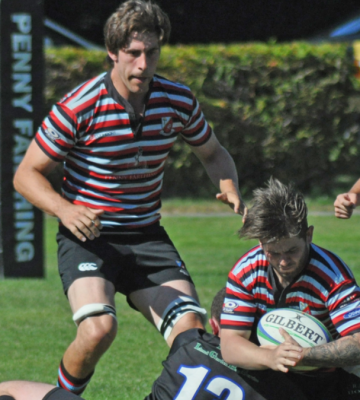 Clayton Daum has returned to CW Rugby after a short hiatus to focus on his young family to coach with the mini-rugby program and play 3rd Division rugby.
A former CW Premier player, he has coached high school rugby for almost 15 years and was involved with several representative age grade sides and CW U-16 teams. Clayton is also a certified referee.
He grew up in Calgary so did not lace up his first pair of rugby boots until grade 10 when his mom said that playing football was "too dangerous". She had never heard of rugby though, so said "go for it, it's good to try new things!". He went on to represent Canada at the U-17 and U-19 levels, play for the UVic Vikes and finally find his home on the pitch of Windsor Park.
Positive energy oozes out of Coach Clayton as he guides young enthusiasts through the introduction to this great game. Run, Pass, Chase and Tag are the core skills built with an underlining theme of fun and enjoyment. Coach Clayton is an educator as well as a rugby player and combines these two vocations to develop and enhance the motor skills, coordination, balance and motor control of the youngsters in his care each Sunday morning. Everyone leaves with a smile, (including his own children)!