Byron Mcallister
Director - Junior Boys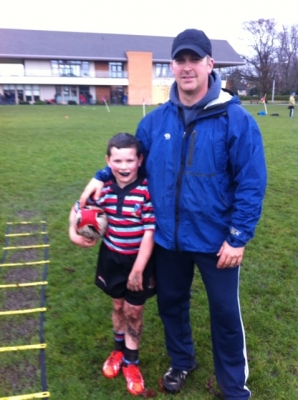 In 2020 Byron moves into the role of Junior Boys Co-Ordinator overseeing the development of the U15, U17 & U19 programs. Byron currently has two sons moving through the minis and junior programs. After 7 years of watching from the sidelines, he has decided to get more involved. In his younger years, Byron played football for 13 years. He finished his playing career with the Victoria Rebels.
After his playing days were done, he coached football for five years from the peewee level all the way through to high school-aged youth. Throughout junior high and high school he played school rugby and absolutely fell in love with the sport. When it was time for his sons to get involved with a sport with a little more contact than soccer, he steered them in the direction of rugby, to everyone's surprise.

Now, both of his sons, Annan and Kellen, are die-hard CW Club boys. When he's away from his account manager position at a packaging company he loves spending time with his wife Chandra, two boys and dog, Farley. As a family, they enjoy camping and the great outdoors.