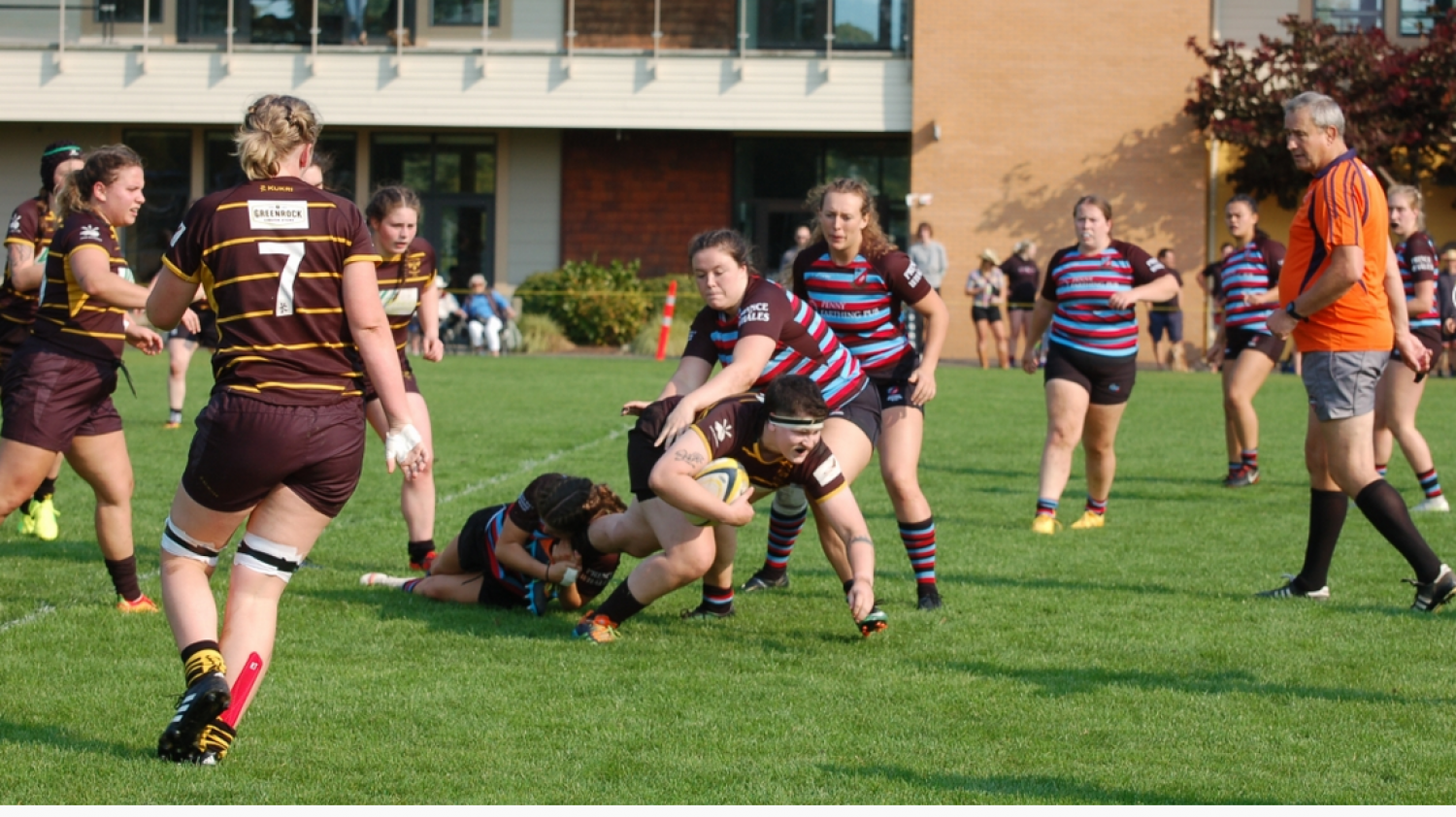 CW II will face off against Nanaimo in the Island Women's Premier Division Final on Saturday at the House of Windsor. After a close semifinal game last week when Nanaimo came out on top, CW will be eager to challenge the Hornets in what is sure to be a tough game. Teams will field 12-aside. CW veterans, Kelsey McKinnon and Adrienne Shepherd will lead the forward pack, with Renee Cook and Emily Samek commanding the backs. Kickoff is 12:15.
Preceding the final, the battle for third and fourth between CW I and James Bay will take place. Akin to the Final, these teams faced each other last weekend, with CW coming away with a narrow win. Avalan Crawford and McKenzie Eckart will be looking to lead CW I to another victory. As both teams fight for the last time this season, the home field may prove to be the advantage. Last week's games against James Bay and Nanaimo were close. Kick off will be 11:00 am at Windsor Park.
The fall season for CW I & II has been a good one and the ladies have proven they are well prepared for the challenges and the speed JBAA and Nanaimo will no doubt bring this weekend. Both games will be a battle. The women invite club followers to show support for the teams on Saturday, and watch what will no doubt be, great rugby! Go, Ceedub!
U18 BOYS FINALS
Coach, Brandon Gerhardt will lead his lads into the fray on Sunday at Shawnigan Lake School at 11:00 a.m. The lads lost an enthralling contest last week in the semi although it is rumored that both clubs will have players to add this Sunday in what should be a great exhibition of Youth Rugby. It was a match where no quarter was asked or given, and the skill level was top notch. Hopefully, some of our senior players might be able to muster for a roadie on Sunday morning to join the many parents and give the lads a cheer on. Go, you good things.
LATE-BREAKING
Boys U14 Vs JBAA/WESTSHORE, VIRU Semi-final.
Boys U16 Final Vs Cowichan.
Ruggernut's best wishes to both teams.
FOOTNOTE
CW Rugby congratulates CW U18 Boys, Josh McIndoe, Ty Driscoll and Spencer Codie and Salish's, Aiden Jones who have been selected to the BC Boys Sevens squad to travel to Auckland during the December break to play in a schools "World Sevens" Tourney. Best of luck to all.
At the same time the BC Girls will field a U18 team which will have CW's Aidia Pye and Skye Farrish on the team. Again, we heartily congratulate these athletes and wish them the best.
This is a feather in the player's and coach's caps, having five of the 24 players come from our club. You do us proud.
Whilst talking about Sevens, CW wishes Sean White the best in his tenure as NSMT Coach, a recently announced position. Whitey brings heaps of experinece and solid leadership to the program.
---