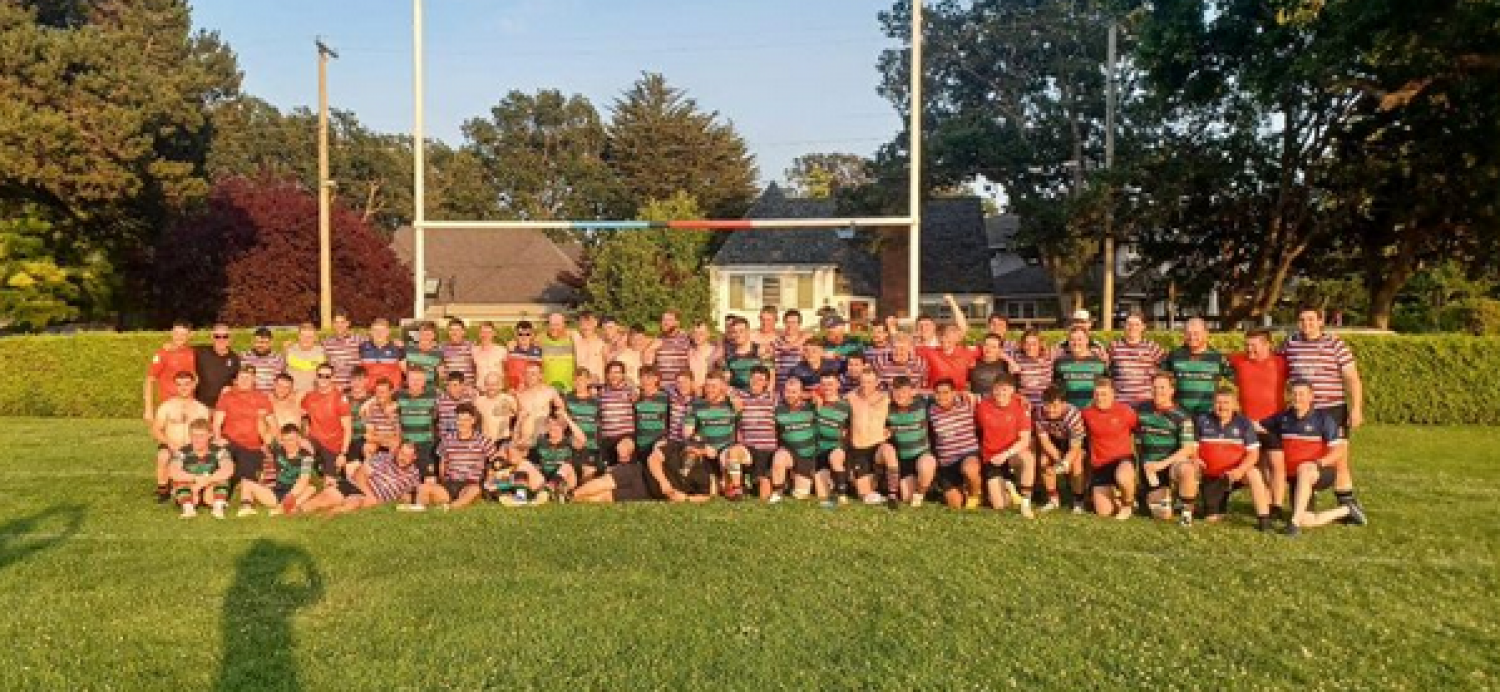 Last night's Clogher, Castaways game started with much promise. In fact, the locals had a 14 – 12 lead when an early interval was called by referee Pedrick, after CW's Steve Pyke went down with a neck injury and concussion. Irish himself, Pyke had been quite a factor for the locals in the early going. Following a long delay awaiting the arrival of an ambulance, play resumed with time added on.
As matters went, it was all about the Visitors, quick to the breakdown, forcing a preponderance of penalties, good lines and crisp inter-passing caused the scoreboard to turn over in their favour, eventually passing the half-century. CW added a late flurry of semi=respectability with a brace, after major replacements from the Cloghers. Final, Clogher Valley 51 – CW 31. The two sides retired to the Temple for post-game fellowship and getting to know you's. Thanks to our Visitors, touchies and referee, Pedrick for an enjoyable encounter. I go for #22 from the Valley, a strapping drink of water with good footwork for a big man and for the locals, it was hard to go past Braddock as M-o-M.
Elsewhere, we catch up with MLR results as their competition arrives at the final two teams this weekend. We spoke with praise of the efforts of the "CW three" and Washington's Old Glory but that was all she wrote. Grady Bowd did not start in the semi and Old Glory was schooled by New England Freejacks, 20 – 7. Out on the west coast, San Diego with a plethora of big named imports defeated Seattle to take their place in the final. The Rugby Network will show the match live.
Canadian NSWT reduced their numbers this week, as time draws nigh to play the Black Ferns, fresh off their drubbing of Australia's Wallaroos, a game which saw the Ferns score fifty to Aussie's bagel! CW congratulates ladies who have worn club colours – Sophie de Goede, Gabby Senft, Julia Schell, Olivia De Merchant, and Olivia Apps who will join their twenty-five teammates for this Saturday's encounter. The ladies will be working with a staff of thirteen to conclude this campaign. Times, they have changed, no matter, if it works……. Best of luck to all involved.
---