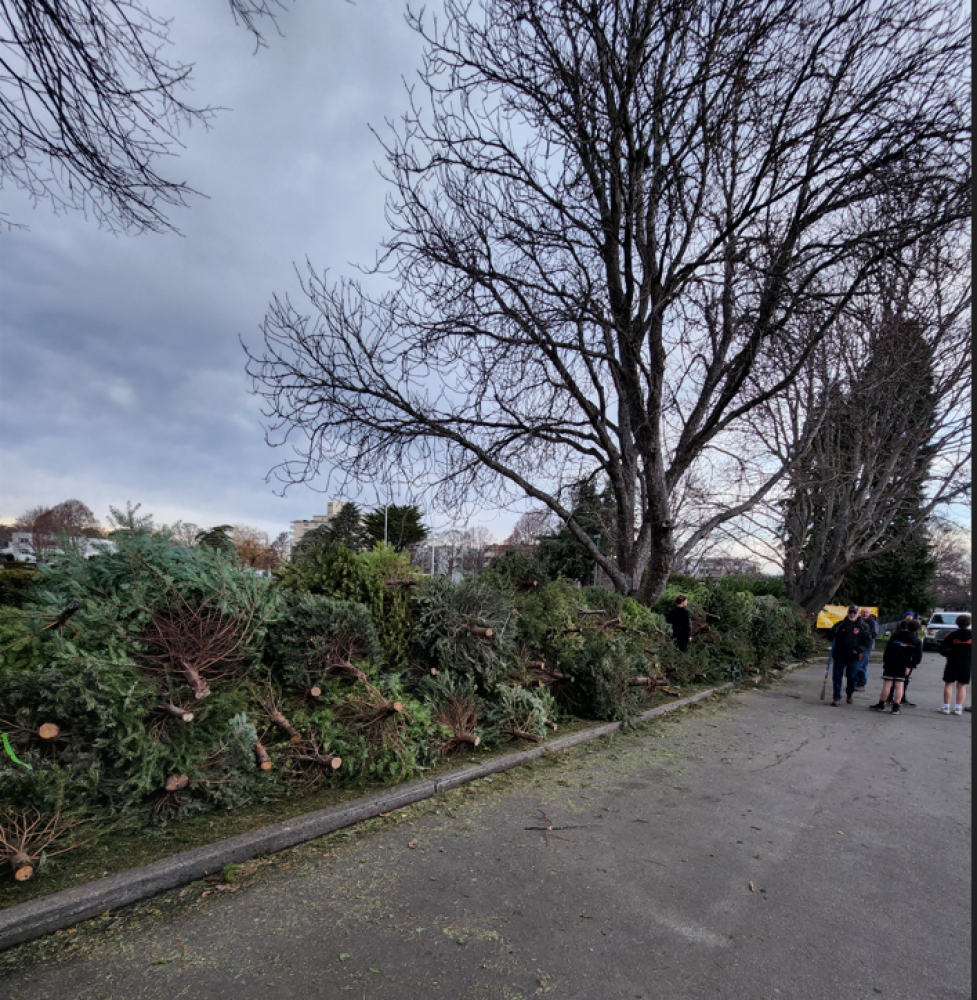 STACK 'EM UP!
Seems like the chipping service provided has had a great response to date. With the Festive Season finally coming to an end, we remind supporters that the service will be available again this weekend, 10:00 a.m. - 4:00 p.m. at the Rose Garden, Windsor Park.
Not much else in the CW News atm, however recent digging into the vault when preparing for the inaugural Boy's & Girl's Dinner & Presentation Night, reminded us of our past with this snippet of history.
"Windsor Park has been the home of the Wanderers, now CW, since inception 1906. The All Blacks played there once, in 1913 …..while on their way to the UK for games they had a stop-over and played a Victoria all star team."
(Victoria Daily Colonist Newspaper Article - Thursday,
November 20, 1913
.)
Splendid Victory of All-Black Team


New Zealanders Give Exhibition of Dashing, Highly Systemized Football, Defeating Victoria 23 to 0.

Giving an exhibition of dashing football systemized to a point of efficiency but rarely, if ever, reached by any of the greatest teams, the renowned New Zealand All-Blacks yesterday defeated Victoriia's representatives on the Oak Bay grounds 23 to 0. The game played by the tourists was really delightful to watch; their great speed, faultless kicking, precisely accurate combination, in addition to the decisive assurance with which they all handled themselves, and make practically every action tell, gave them the indubitable impress of the finest type of born footballers.

(Ed. What delightful usage of the English language, back in the day!!)

Speaking of this Dinner, it was a magical, succesful event. We will have pictures of the evening in an upcoming post.
Go, Canada Jr Men's Hockey!!
---