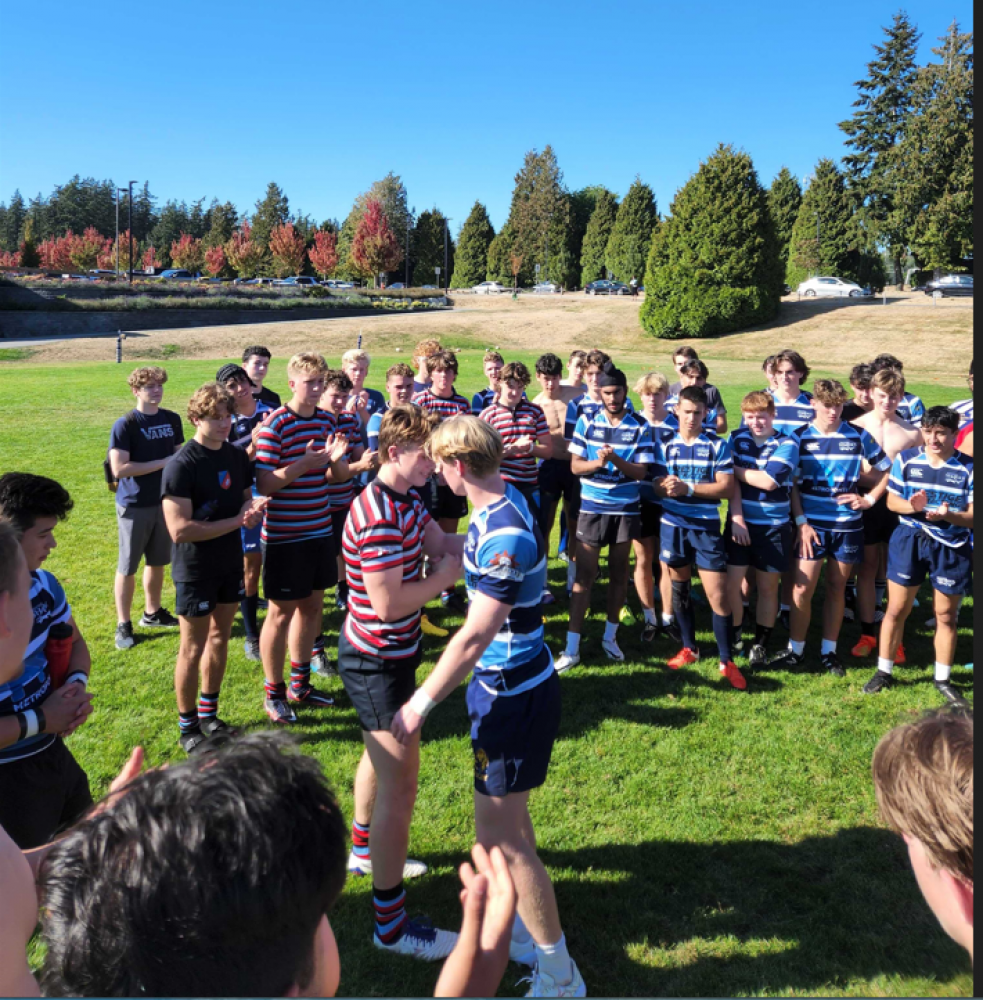 Boys Age Grade Visit Bayside
Last Sunday CW took their U14, U16 & U18 Boys teams to visit Bayside RFC. CW opened the day with a good win in U14 action.
The U16's lost a close one, 22 – 26 in an exciting match.
The U18 match saw a very tight first half. CW managed to edge ahead in the second half, highlighted by good lineout play. Final score, CW 43, Bayside 29.
Massive shout out to Bayside RFC and to all our boys and parents for a great roadie and great spirit. Thanks to coaches, Dave, Carmichael, Alistair, Darren, and Brandon.


GROW THE GAME!
THOUGHT FOR THE DAY
("credit" to England RFU's, contraversial and opinionted Head Coach, Eddie Jones).

Discussing his selections Jones said that the current state of rugby, with multiple yellow cards, injuries and TMO interventions now becoming the norm, is delivering new challenges and is something he is factoring in to his player choices and coaching sessions.

"We need to be able to adapt to a different game -- probably 25% of the game now is uncontrollable, through sin-bins, HIAs (head injury assessments) and uneven numbers in the game," he said.The other thing we're seeing, and will continue to see, is that difference in the referees' interpretation of the breakdown that can decided whether it's a highly contestable game or a fluid game," he said. Refereeing interpretation arguably has more impact on rugby than in any other professional sport and Jones recognised that learning to deal with them was a key aspect of game management."

"Referees are like humans, you have an idea of what they're going to be like, but they can change," he said.

"I'm sure you've all got a husband or a partner who says something, or the dog's done a pooh on the carpet. You wake up and have this vision of it being a perfect day then you think sh__, this is going to be a terrible day'".

"Referees are like us. Someone could say something to them on the way to the ground so we just don't know what's going to happen."
---