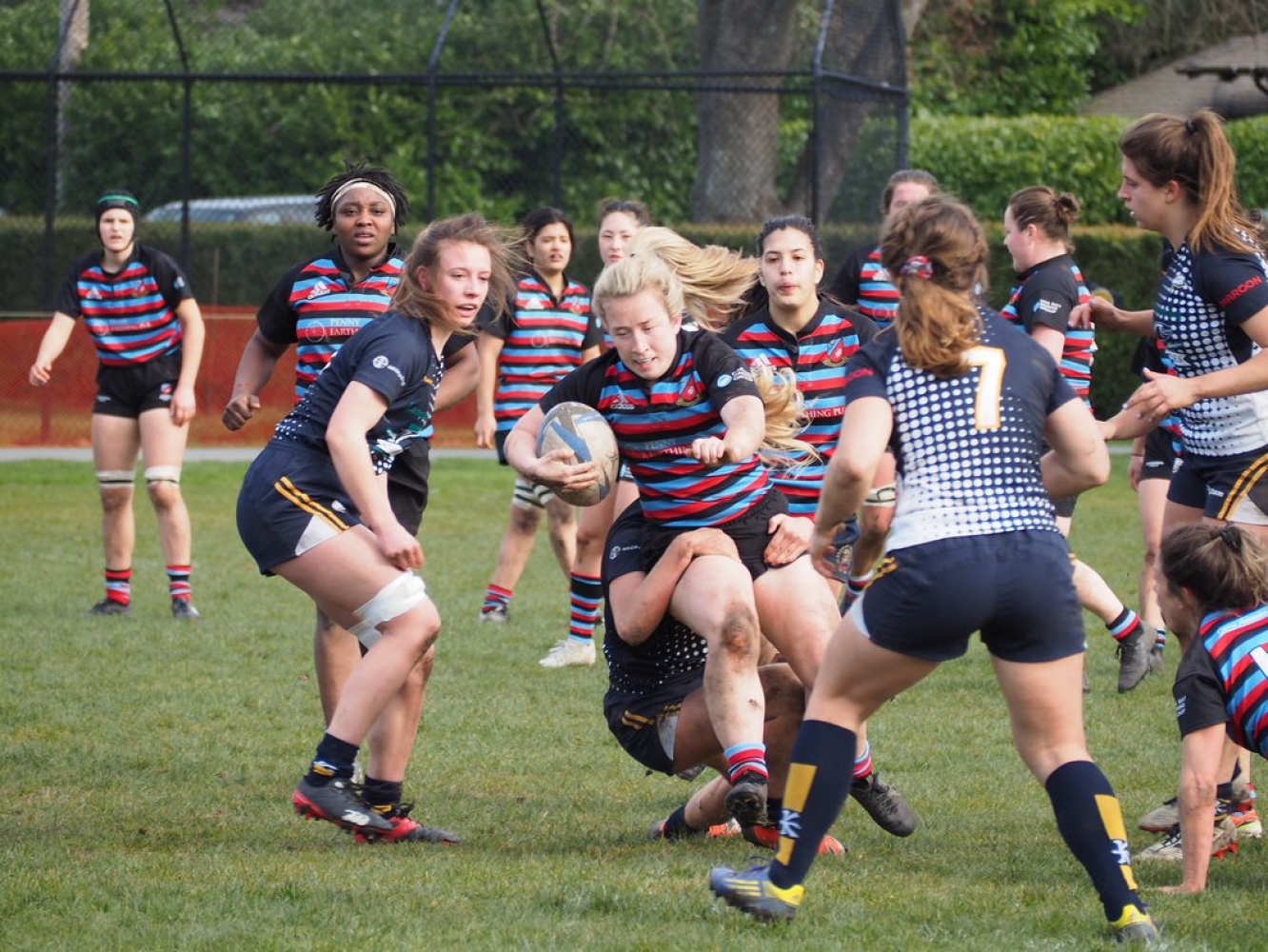 Pre-Cursor to Saturday
This week the Premier Women will face a very good UBC Thunderbird side. The UBC Varsity side stays together and plays as a "club" in the BCRU Premier league whereas their Island counterparts, UVic, close their rugby season after the National Championships where this year, they finished fourth ahead of UBC in fifth. UBC had a 9 – 1 Varsity season and were strong favourites for 1st place. The UVic ladies, should they choose, and many do, disperse to local clubs, Westshore, James Bay or CW to continue to stay sharp, be noticed and grow their game.
CW has been the recipient of some very good UVic talent, with Chloe Hill-Huse, Kailyn Smith, Kira Peary, Mariam Ibraham, Morgan Warner, Maelle Reed and Renee Cook joining the ranks. Three of these ladies are "graduates" of our CW Mini and Age Grade ranks. National team prospect, Julia Schell (#10), Quin Murphy and Adea Elliot, all from the University of Guelph, have also boosted the ranks. CW will develop into a force to be reckoned with. It remains to be seen if this will occur as soon as Saturday, although no doubt, the Gaels will be out to prove a point to UBC!
The game will take place at Carnarvon with a 1:00 kickoff. Players to watch for the locals are those already mentioned, along with Captain Louise Eriksson (#8) and a big, strong National team prospect in the centres, Temi Ogunjimi, although there are others who will also put their hand up! UBC had a good win over Caps last week, a Women's club that is always solid, so they are the real deal. It is a pity that the game is not at headquarters and that there is a time clash with Men's Divvies. Go, you good things!
Long standing rivalry raises its head when Lomas come to The House on Saturday. For many of the Faithful it brings to mind 2011, the last time CW raised the crown with their convincing Final victory over this same club. Things are much different these days with both clubs having experienced tight spells in the interim. For the Lomas, this will be their third outing, having knocked off Rowers in a squeaker and losing, not by a whole lot to the fancied, current Premier, UBC Old Boys Ravens, a somewhat, stacked outfit. Evidently the Lomas went toe-to-toe in the early going, only for the Ravens to run in three late first half tallies but it was the second half when the home team got going, actually outscoring the Bird 7 – 5, showing they can go the distance vs quality. Hopefully the balcony will be "chokkers" to cheer on the locals in what should be another entertaining match.

First up for the Home crew Vs Burnaby, two weeks back, saw the ball being tossed around in entertaining fashion, and this pundit would predict more of the same. Apart from a couple of careless decisions, the handling and possession were first class. Their last match started with domination by the FRF, laying the basis for Grady Bowd to do his thing and he did not disappoint, involving those around him to bring out their best. In all, well worthy of the prediction is that it will be worth the price of admission!
The Divvies are a proud group that will be looking for their second W on the trot. There is heaps of talent here also, featured by some new players to CW. We'll bring readers some names following selection later in the week. This game will also be well worth the watch and don't forget, if you can do it, start your day with Breakfast at the Penny, $9 before 9:00 for Six nations action, France Vs Ireland being mouth-watering. Plan your Saturday now, come watch the train roll along!
---